Printful is a popular Print-On-Demand (POD) dropship supplier with similar offerings to other POD platforms like Printify, Sellfy, SPOD, and Print Aura.
They are one of the most widely used POD suppliers in the eCommerce industry, with recent data showing over 120,000 online stores using their services.
This Printful review will dive deeper into this popular POD dropship supplier and help you decide if Printful is the best option for your business.
Is Printful the best POD supplier in 2022? Let's review the pros and cons of using Printful as your supplier and see how it compares to other alternatives. Among other key areas, we'll compare Printful pricing, Printful service, and product depth and breadth.
Printful Overview
If you're looking for a print-on-demand supplier, you've probably come across Printful. Printful's design and business model are attractive for new sellers looking to get into dropshipping for on-demand printing.
Printful offers a wide range of products and allows dropshippers to explore many customization options for products they wish to sell in a print-on-demand store.
This makes integrating Printful an excellent choice for businesses looking to create a unique brand.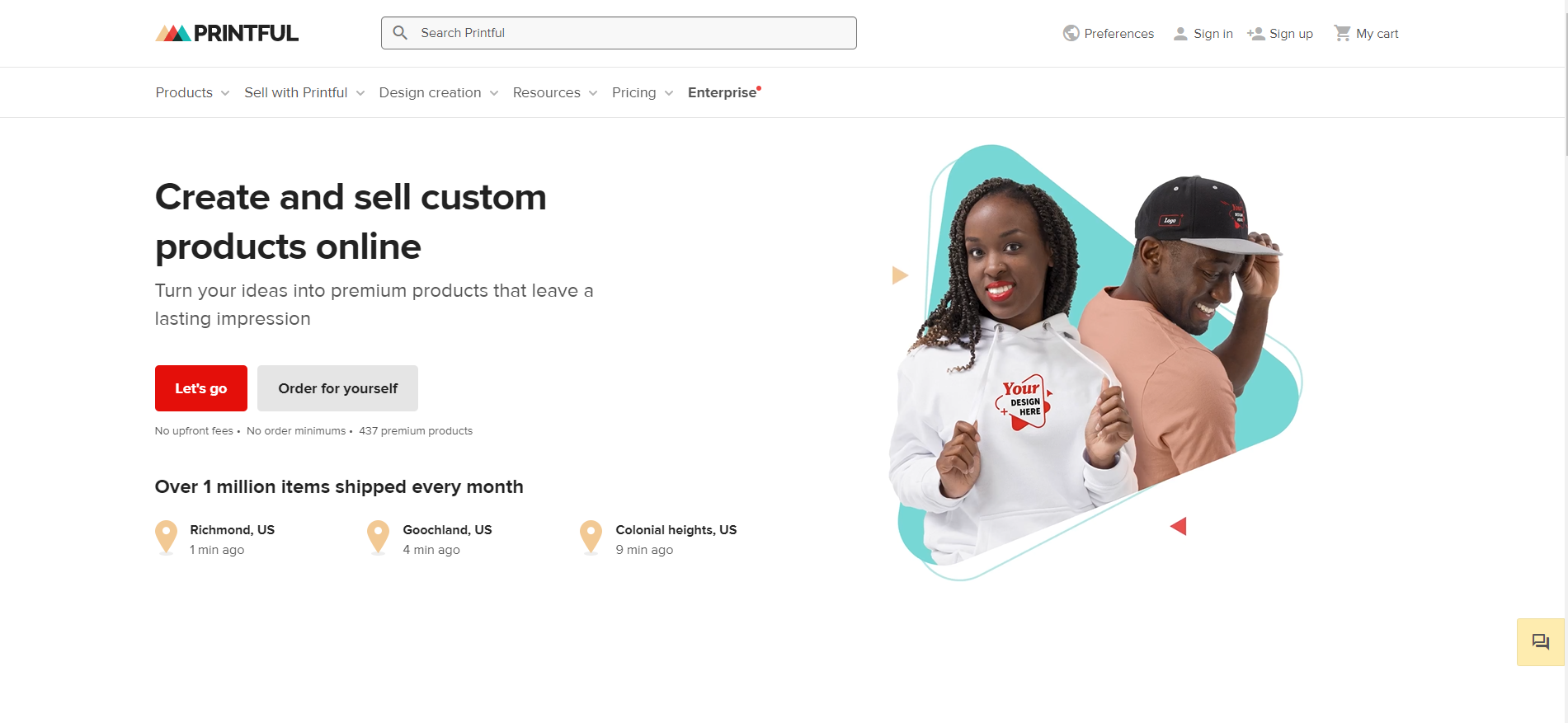 Printful's business model keeps the inventory out of your hands, a big selling point for those looking to get started with dropshipping. It works best for those who want to avoid holding stock or dealing with shipping logistics.
You only need to design your product, send Printful the design, and they'll ship it straight to your buyers. Sellers also gain access to an easy-to-use order management system and marketing resources.
Another big selling point for Printful is its customization options. With Printful, you can add your designs to various products, including t-shirts, hoodies, tote bags, phone cases, and more.
As a result, businesses can create unique and one-of-a-kind products that stand out from the competition.
In addition, Printful's platform is flexible, and if you want to invest more and waste less, you can upload designs and order samples. In this way, Printful allows its potential customers to assess if the pricing, quality, and shipping speed fit their standards before investing too much.
Finally, Printful offers education-related resources that assist sellers and guide them through product customization and order fulfillment.
For example, Printful has an extensive blog with articles on various topics related to print-on-demand, drop shipping, and eCommerce.
Overall, Printful delivers a lot of value to its customers. Let's dive in and discuss pricing, as it's one of the most important factors when choosing a supplier.
Printful Review – Pricing
Printful's pricing is very reasonable, especially with no setup or monthly fees. You only pay for the products you order or when you make sales; there are no minimum order requirements. Prices vary depending on the development and quantity you're looking to purchase.
Dropshippers can set up their online store, integrate Printful, and sell customizable products. Some other platforms operate similarly to Printful: Printify, Print Aura, and Gooten.
Fortunately, the market isn't saturated with dropshipping/printing companies, so Printful's platform still provides value.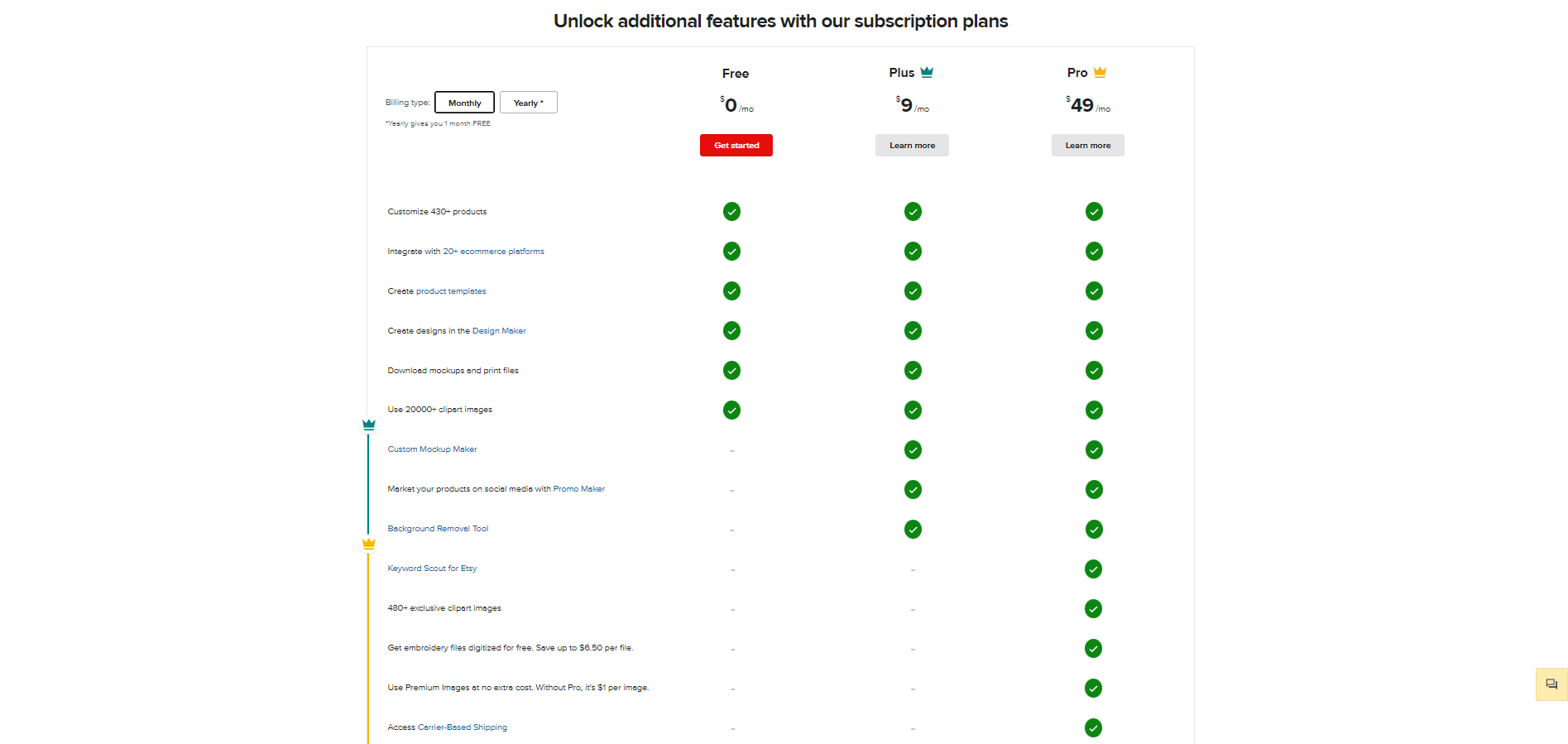 Typically, each product in the catalog will have its pricing, available colors, shipping costs and locations, and reviews. However, some dropshippers argue that while Printful's platform operates with an attractive business model, its product offerings could be more extensive.
Still, many reviewers comment on the incredible quality of Printful products; you can't put a price on quality for most businesses.
Generally, product pricing includes:
The product
Standard product customization
Mockup previews and downloadables (must have a connected store)
Extra fees may apply to:
Product label fee
A fee for using Premium Images in your designs
Extra customization fee (large prints or additional embroidery)
Embroidery digitalization fee (one-time feed added to the first product you sell with the layout)

When dropshippers start their business, they are naturally concerned with how much profit they will make on each sale. Fortunately, Printful provides a potential profit margin before you publish an item to your site.
This feature is beneficial when deciding on similar products to list; sellers can switch out things that yield a poor return on their investment.
Furthermore, if you're looking for extra support and tools to help you succeed, Printful offers two memberships, Printful Plus, and Printful Pro.
Printful Plus

Printful Plus Price: $9/month
Printful Plus Features

Printful Plus has some great features you don't receive on the free plan, including custom product mockups, image background remover tools, and marketing promos.
Printful Pro

Printful Pro Price: $49/month
Printful Pro Features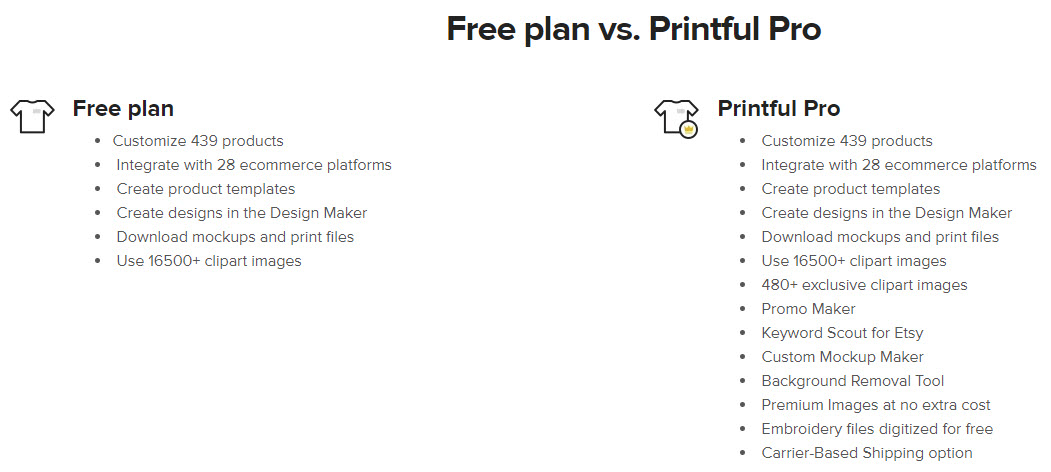 Printful Pro comes with even more great features you don't receive on the free or Plus plans, including custom premium images, free embroidery digitization, and the ability to choose your preferred shipping carrier from the list of providers.
If you are still determining if you want to invest in these optional benefits, Printful offers a 14-day trial period for both plans.
If Printful Plus isn't giving you what you need, you can upgrade to Pro, but you should wait until your Plus plan ends.
Sample Orders
Printful isn't the first dropshipping company to offer sample orders, but it's one of the few offering reasonable pricing and overall affordable samples.
If the quality or pricing doesn't meet your standards, you can quickly switch to another supplier without wasting too much capital.
Here's how it works:
Sellers get a 20% discount on the list price for the item they're interested in purchasing, plus free shipping to most locations.
Companies requesting samples from the United States are sent free from the Printful facility in California or North Carolina. If you're a seller from Canada, you will also receive your samples from either of these facilities.
European-based dropshippers can receive their samples from a Printful facility in Europe with free shipping.
There are limitations on sample orders; each sample order has two products, and companies are limited to one sample order a month. As a company looking to expand or test new products regularly, this may be an issue.
There is a way around this inconvenience. Most sellers can get around this by using Printful's many integrations or generating a profit of $300 or more in the previous month.
Ease of Use
If you want to grow your online store quickly and easily, Printful is the perfect platform. They offer fashion-forward designs, creative customization options, and simple tips that make it easy for entrepreneurs to get started and see results.
In addition, Printful offers a convenient service where you can browse through products, pick custom designs, and send everything directly to your customers. No middlemen can get in the way, create an extra cost, or even drop the ball on order fulfillment.
Printful simplifies dropshipping by offering a user-friendly platform with tools to fulfill customer orders.
This way, you have more time to focus on managing your online store while your partners handle manufacturing for you.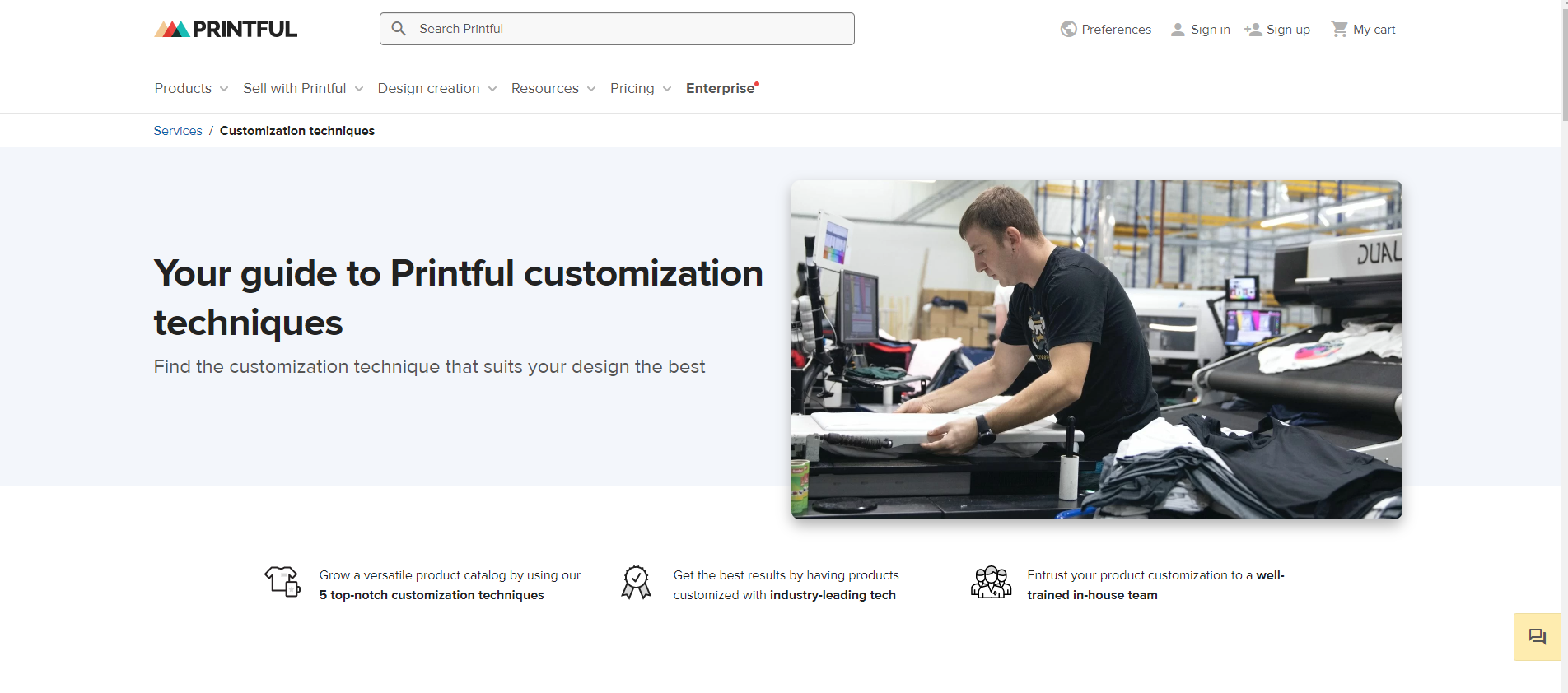 You can choose to do sublimation, direct-to-garment printing (DTG), custom printing, or many other types of customization for your branding options.
That means you can still make your business unique even if you're experimenting with this platform or migrating your business from a different dropshipping company.
Printful has branded itself as one of the best providers of clothing and accessories, offering many high-quality brands that your customers will love.
Printful Review – Designing and Selling
As with most dropshipping platforms specializing in fulfillment, Printful's process is straightforward.
You create an account, add products, design them with your own brand, set your prices, and then wait for customers to order.
Printful's printing and fulfillment teams will take care of the printing, packaging, and shipping for you so that you can focus on running your business.
Printful's product range has something for everyone, whether you're looking to drop ship t-shirts, phone cases, or even face masks. You can upload your designs or create one using Printful's design tool.
The design process allows sellers to select from the item's characteristics, choose what customizations they need to apply, and upload their designs.
Printful has a wide range of customization options for each product, and sellers can see product mockups of their designs so that customers can see images in real-world settings. Ideally, this capability will save time on customer service issues.
The next step is to place the order and save it to your integrated eCommerce store. The advice that most experienced sellers give to new sellers is to purchase your products in bulk.
If for no other reason, sellers will get the best deals by buying this way, plus warehouse storage and the opportunity for same-day fulfillment of customer orders.
Remember, this breaks the true sense of a dropship model but might be beneficial based on the product types you decide to carry and your customization across products.
Keeping inventory might be best if your printing business relies on bulk orders or fast shipping.
How Does Printful Work?
Printful is a cloud-based POD service that gives sellers access to various helpful tools and resources. In addition, Printful is a company that offers dropshippers access to worldwide fulfillment and eCommerce platforms.
Rather than sourcing suppliers for you or forcing you to do the leg work, Printful produces high-quality products in-house. While some may view this as a limitation on customization, Printful has developed many options that should satisfy most businesses.
Essentially, once a seller designs their product, Printful handles printing, labeling, packaging, and shipping to the customer.
Customers benefit from Printful's model because there are no order minimums, the process is handled by reliable automation, and Printful doesn't allow its reputation to overshadow the seller's brand.
You can describe the Printful solution in five simple steps:
Register your store online and sync Printful with your eCommerce platform
Design your product and access the mockups for it
Order samples or in bulk to save money
The Printful team handles fulfillment, packing, and shipping
Dropshippers can focus on running their online store and marketing
Printful Review – Pros and Cons
Although Printful continuously provides customers with new services, resources, and tools, there are still some areas of improvement.
Below are the benefits and drawbacks of using Printful as a dropshipping supplier.
Printful Pros
High-quality products
No minimum orders
Worldwide fulfillment centers
Customizable branding options
Automate your business with their many integrations
Transparent pricing
No monthly service fees
Printful Cons
Lower margins than some competitors
More limited customization options
The product line is limited to household items, apparel, and accessories
You can't use your branding material, such as boxes, tissue paper, etc.
Ultimately, the main benefit of working with this company is their dedication to providing quality items. The company consistently collaborates with sellers to improve the products, platform, and customization options.
In addition, the company invested approximately $32 million in printing equipment in 2021 and $83.8 million overall.
Who Should Use Printful?
While nailing down a one-size-fits-all strategy for building a successful dropshipping company is a challenge, we think that Printful is ideal for entrepreneurs who are:
Starting Their First eCommerce Business: Printful offers plenty of products and customization options if you're new to the dropshipping industry. Printful integrates with over 20 platforms, making selling online more available.
Wants to Provide Fast Shipping Options: Sellers who utilize Printful will do well to offer fast shipping options because the company has warehouses worldwide.
Want Access to State-of-the-art Equipment and Technology: Printful has invested significantly in print equipment and technology, giving it an edge over many competitors. Their cloud-based platform and automation also make integration and fulfillment a breeze.
Alternatives to Printful
Printful may brand itself as a unique experience in dropshipping, but other companies like Printify, TeeLaunch, and Sellfy offer similar services.
Printful vs Printify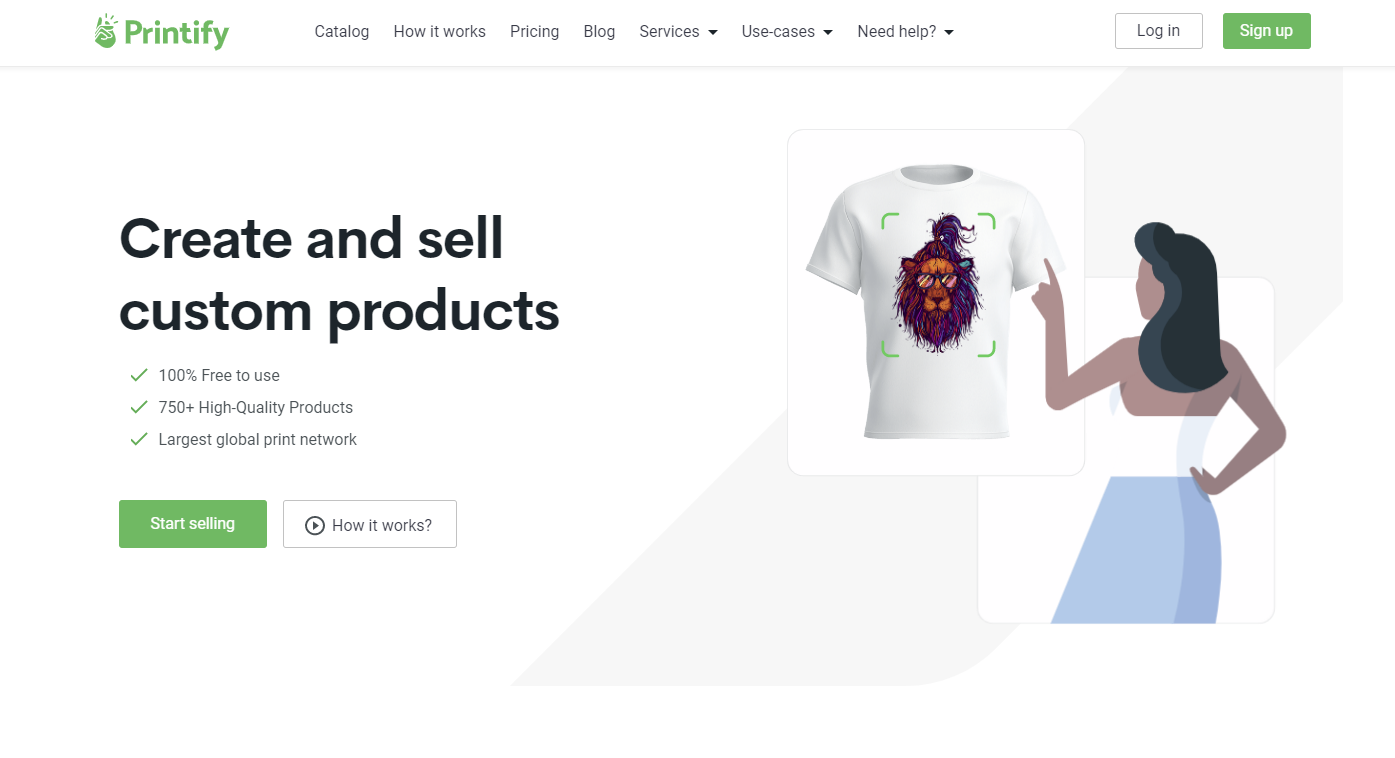 Printful and Printify are excellent choices for business owners who want to expand their product offerings. With over 250 options, Printify offers more variety than Printful.
However, it's important to note that you're outsourcing order fulfillment and printing to third-party providers.
Unfortunately, you can't order bulk and store it in a warehouse, as Printify doesn't offer this service.
Printful also comes out on top if you want more printing options like DTG to sublimation; Printify does not offer screen printing as one of its services, whereas Printful does.
Similarly, international orders from Printify can take up to a month to be delivered, but one benefit of Printify's partner model is the print providers list.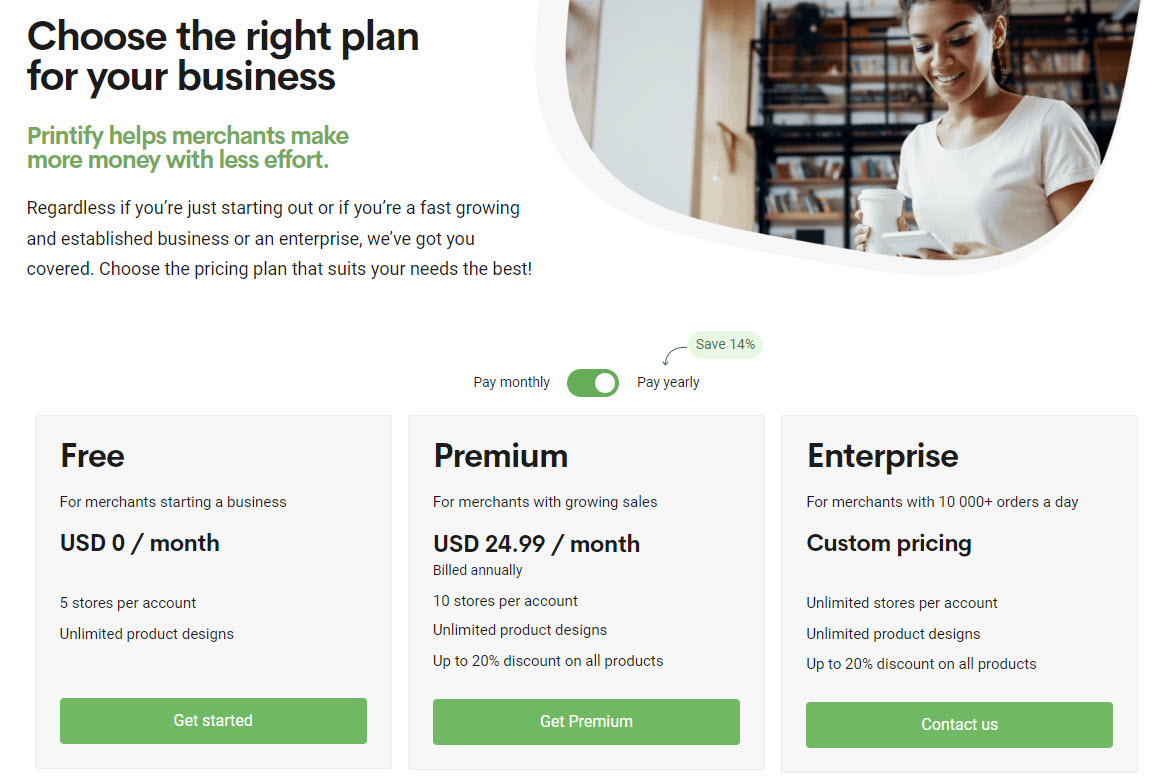 Printful offers integrations with Etsy, WooCommerce, and Shopify for dropshipping. You can access intuitive, cloud-based software and a system that requires no minimum order with either product.
Printful and Printify offer global shipping and 24/7 customer support with various branding options from the start.
Printful vs TeeLaunch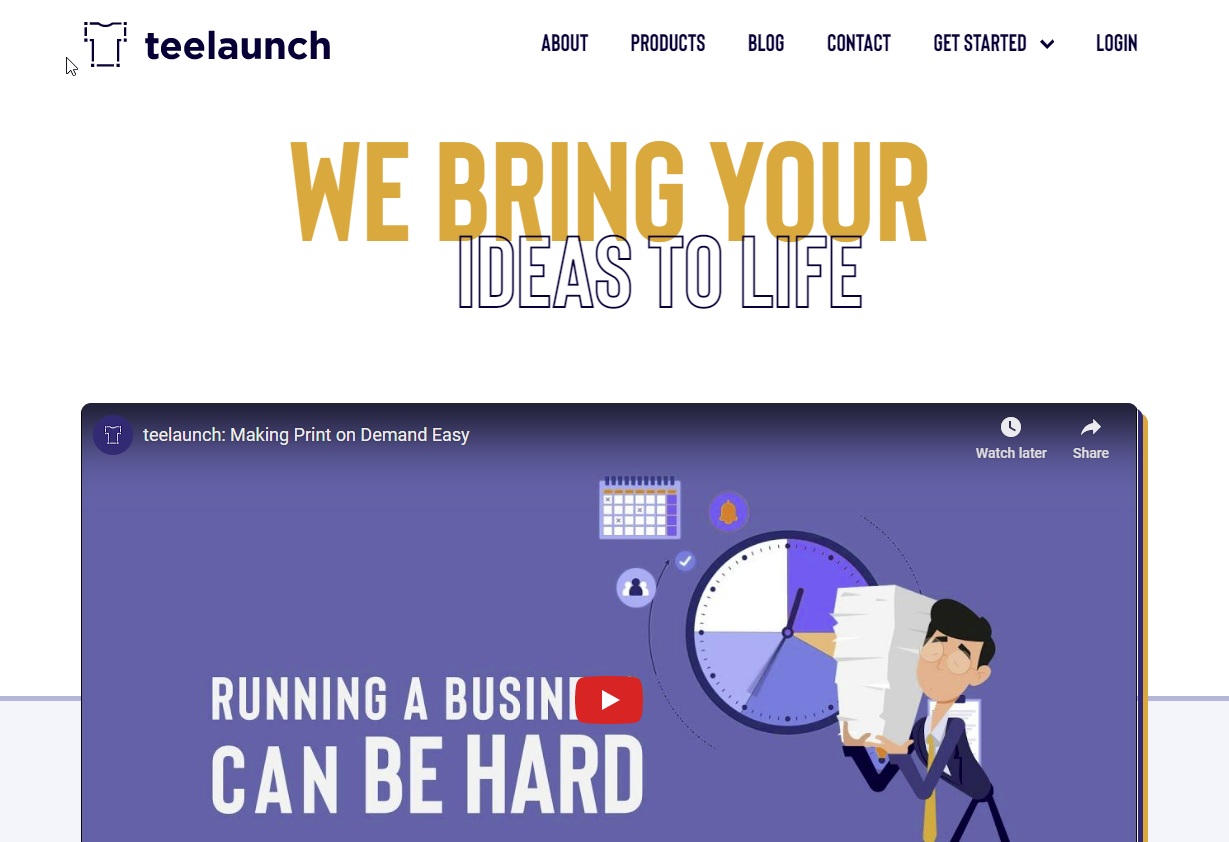 While Teelaunch is newer to the market than Printify, it still has similar, albeit less developed, services.
With Teelaunch, you can POD and send it straight to your customer, allowing more free time for building your brand.
Unlike Printful, Teelaunch has a broader selection of products like Bluetooth speakers, headphones, and more.
Despite having more product categories, TeeLaunch only integrates with Shopify, which limits your access to other markets.
Furthermore, TeeLaunch has a much smaller product catalog, and shipping can take longer in some areas.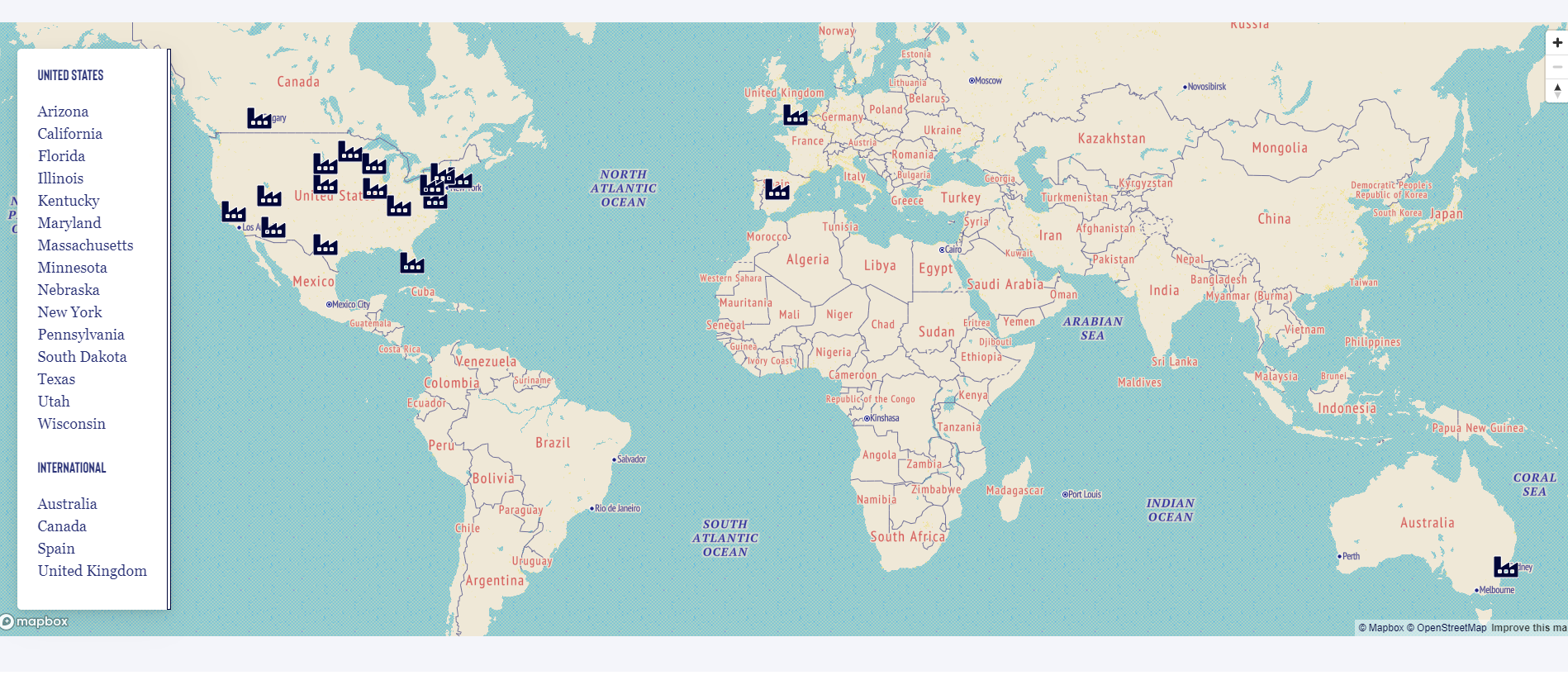 Therefore, Teelaunch makes sense for those looking to build their store without subscription fees like Printful, although, Printful does have better features overall.
Printful vs Sellfy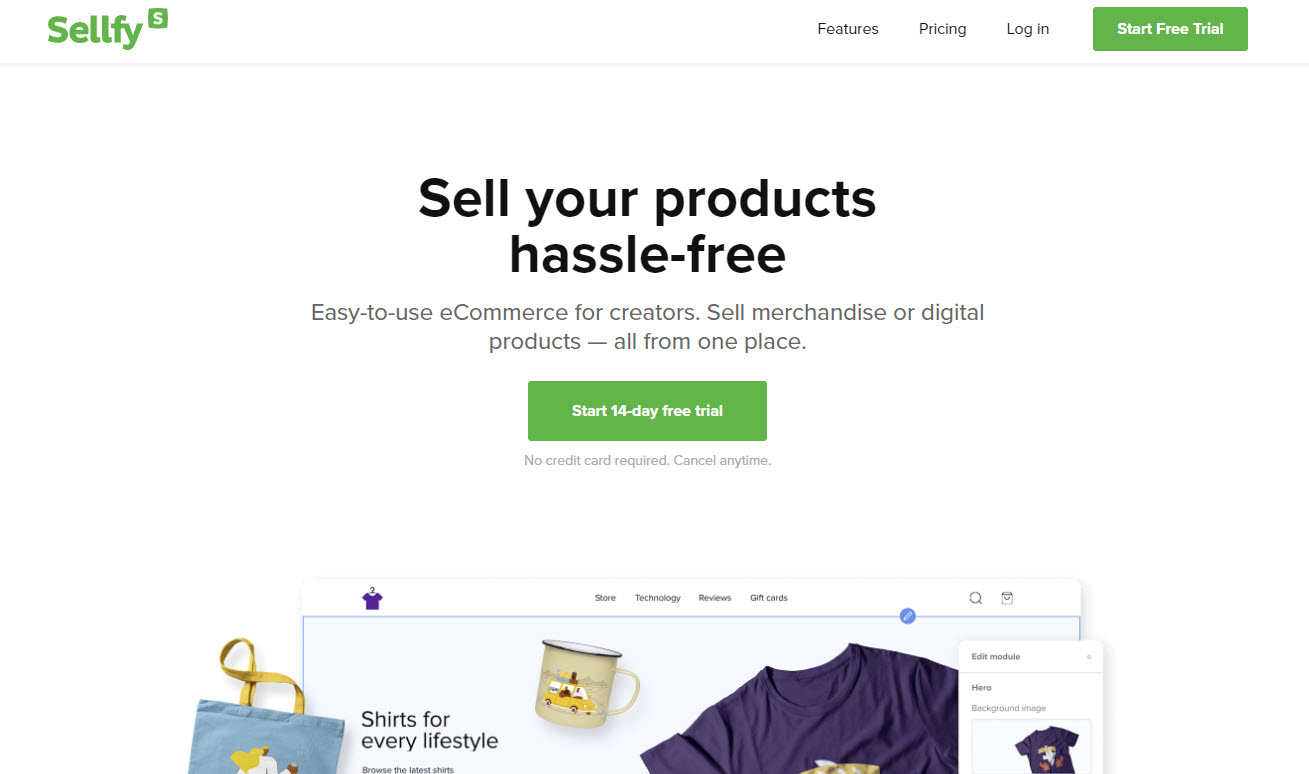 Sellfy offers a pricing system that is ideal for new dropshippers. Unlike Printful, Sellfy doesn't take its profit from your sales; however, you'll still receive the same dropshipping automation.
With Sellfy, they earn money through the monthly subscription plan, but the caveat is a severely limited product catalog compared to Printful.
Unfortunately, Sellfy is also limited to DTG printing, which limits printing options and customization; however, embroidery options are available in a fashion similar to Printful.
Additionally, Printful has more integrative options than Sellfy, as it only integrates with Google Analytics, Facebook, and Zapier, to name a few.
One main gripe is setting up an eCommerce website; this is where Sellfy shines because they offer a free online store. Sellfy markets its free online store as having an easy setup model that delivers results.
Another critical difference between the two companies that cater to global customers: Printful offers efficient worldwide shipping, while Sellfy has fewer fulfillment sites in North America and Canada, with delivery taking well over five days or more.
Printful vs Print Aura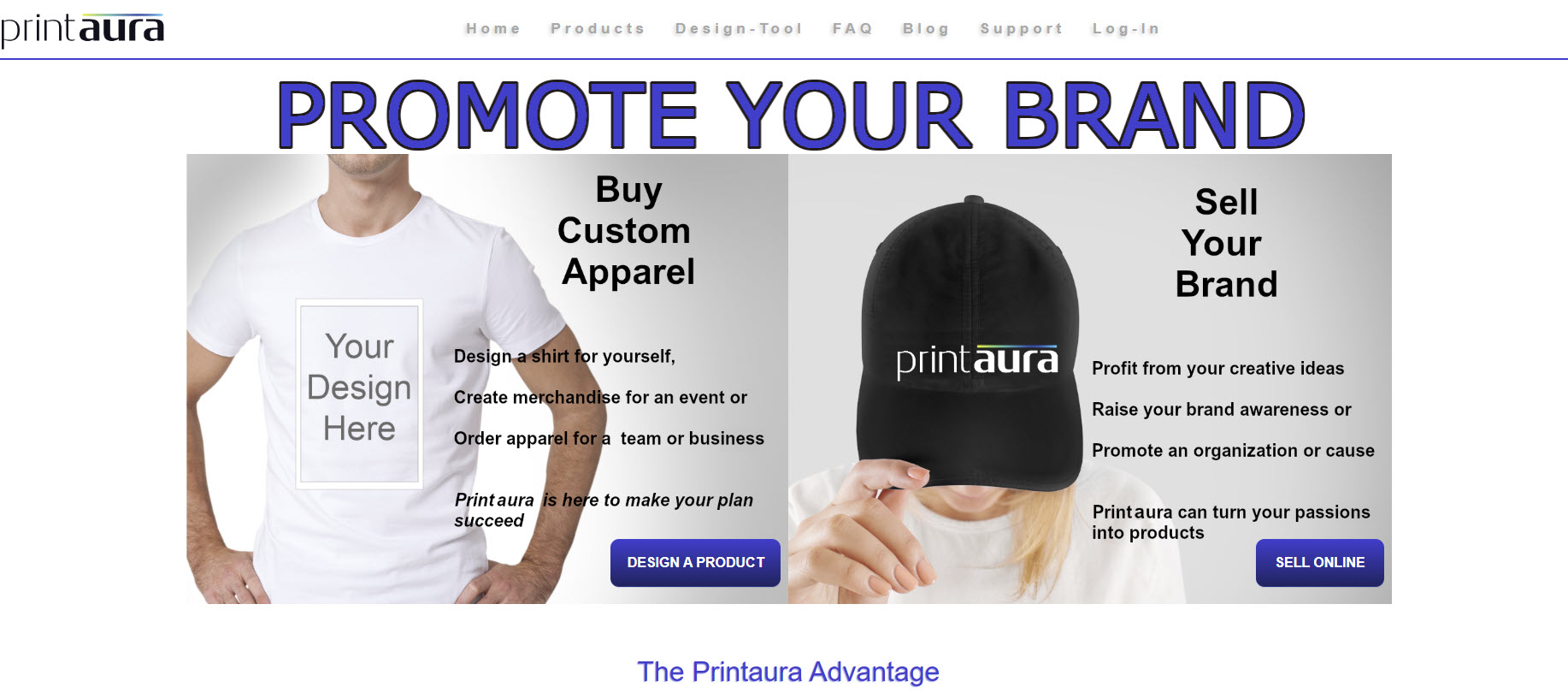 If you want to create a unique fashion brand, Print Aura is the perfect solution.
With over 100 different t-shirt designs, you can easily create a stylish and affordable clothing line; if you want to branch out beyond t-shirts, Print Aura also offers hats and bags.
However, Printful has a more developed catalog for categories like Home Living and Accessories.
Although both Printful and Print Aura print quality designs, you might run into the occasional piece of clothing that could be better by Print Aura.
With Print Aura, you can't choose what provider fulfills your order. Also worth noting is that if you have any customer service issues, there's no 24/7 support line to help resolve them promptly.
If you have financial restraints, consider Printful over Print Aura because some of the items available from Print Aura are significantly more expensive.
Additionally, the dashboard and website from Print Aura are a bit dated and lack some functionality, and the Legacy Mock-up tool is slow going and clunky.
Printful Review – Integration Options
Printful is a robust tool for online selling that allows you to personalize items effortlessly and send them directly to your customers.
With other dropshipping platforms, this makes Printful one of the cheapest and most practical ways to sell customized items online.
Though Printful has lots of advantages, there may be times when you'll want additional functionality.
Fortunately, Printful was prepared for this and enabled various integrations with leading eCommerce platforms like Amazon, eBay, BigCommerce, Squarespace, Shopify, and Magento.
Other integrations include:
Wish
Etsy
Storenvy
Lightspeed
WooCommerce
Printful also has a robust and full-featured REST API to automate your sales or integrate Printful with your custom solution.
Considerations Before Choosing Printful
You'll need to analyze and compare critical factors when deciding whether a dropshipping platform will work for your business goals.
These considerations will help you make an informed decision about whether or not the Printful app is the right solution for your business needs.
Cost
POD is impressive because you don't have to waste money on products in advance, but that doesn't mean a pricing strategy isn't necessary. On the contrary, pricing will always significantly contribute to your success.
Let's say you made your first sale. But then you realized that there wasn't much profit left over after subtracting the production costs. Bottom line, you'll need to factor in the price for Printful's features over the ROI you get for investing in them.
Quality and Range of Products
The products you select to print your designs need to be good, and finding a website that offers what customers want is essential.
Another thing to remember is that going with the cheapest option sometimes works out but may not result in higher returns.
While many users comment on the great quality items they get from Printful, it often comes at the cost of product limitations. Because of this, you should also look at the product range that Printful offers and whether it will fit your customers' needs.
If you can sacrifice more product availability for long-lasting items, then Printful is a great option.
Ease of Use
If you're not tech-savvy or have never used a POD service, you'll want to find one that is easy to use. Printful has an intuitive and user-friendly interface, which makes it easy to adapt to the world of POD.
In addition, the Printful dashboard makes it simple to monitor your e-commerce store from wherever you're working.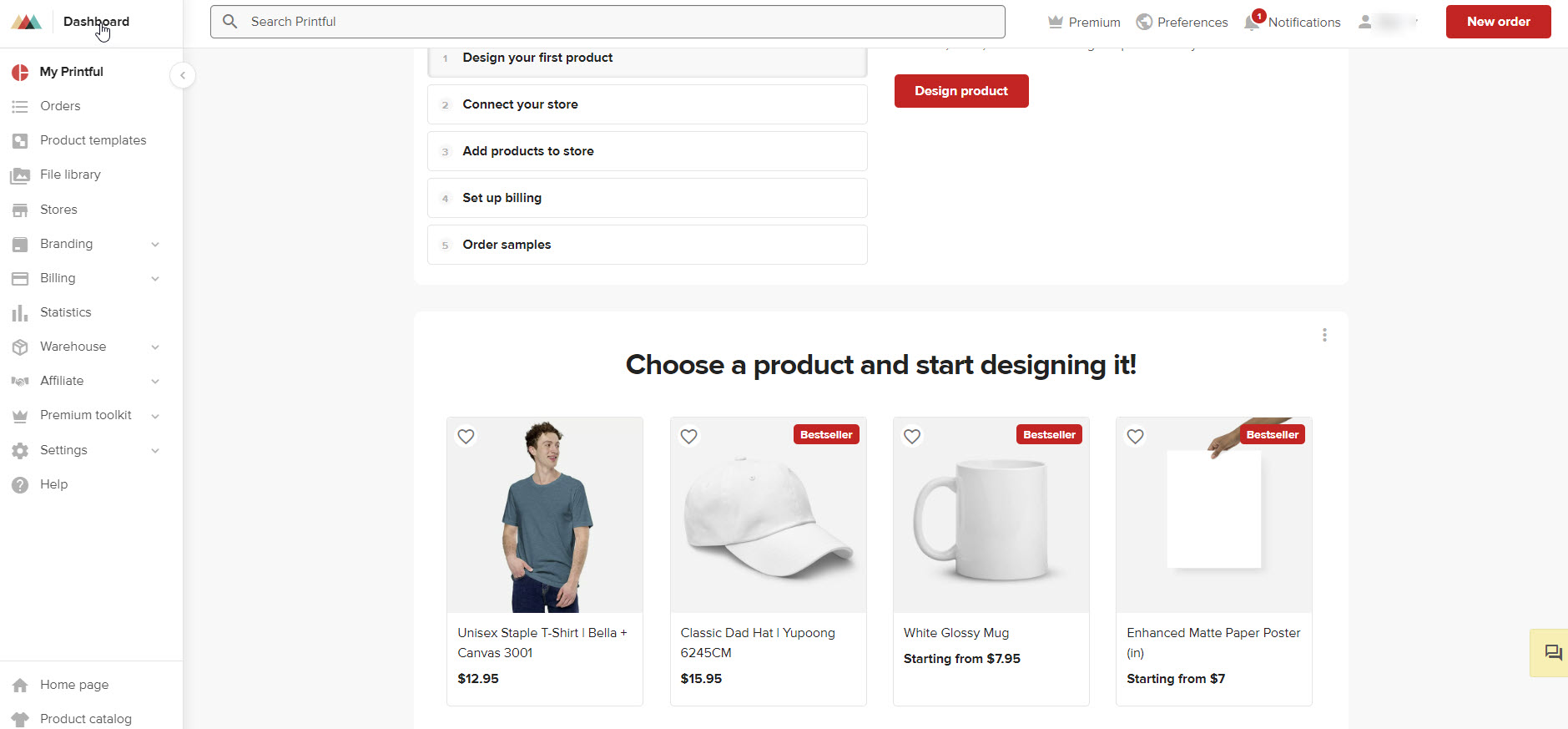 Printful's store management tools are easy to use and offer features that will make your store shine. You can easily track orders from your phone or computer and get notified if an item goes out of stock—order modification on the Printful app is a snap!
Printful offers a comprehensive help center with step-by-step guides and support if the interface is confusing.
Sales Channels
Dropshipping platforms like Printful need to be mindful of their competitors and assure their customers that they have access to a results-driven multi-channel solution.
Printful should help companies reach their target market through social media, email marketing, and organic search.
Another thing to consider is whether Printful or similar platforms can connect with other marketplaces like Amazon and eBay; this is important if you want to reach a wider audience and scale your business.
Fortunately, Printful has kept its finger on the pulse of the eCommerce industry and invested in building many integrations.
As a result, while eCommerce sales have dropped somewhat since the softening of COVID restrictions, company insights still show a long-term growth potential of $5.4 trillion in 2026.
Customer Service
Even with the best platforms, things can go wrong. That's why it's crucial to have a team of customer service experts available 24/7 to help you solve issues that may arise.
One of the main benefits of Printful is its team of experts who are available to help and provide solutions to troubleshoot unique problems associated with dropshipping.
Regarding eCommerce, impeccable customer service is critical; if a platform can develop close relationships with its partners, then there is no limit to what it can accomplish.
In Printful's case, they collaborate with their integration platforms to produce a customer service experience that is second to none.
They can offer personalized service and schedule conversations with the dropshipper and the integrated platform. It's easy to overlook the importance of customer service, but it's a make-or-break factor in eCommerce.
Printful Review Wrap-up
While other POD services may be cheaper or offer a more extensive product range, Printful is one of the best options for businesses looking for quality items, efficient fulfillment and shipping, and excellent customer service.
You can be up and running with Printful quickly and start selling immediately. In addition, they have all the tools for Enterprise scaling and offer a premium service at a reasonable price for companies that want to scale quickly.
If you're new to the print-on-demand space, Printful is the best starting point due to its lack of a monthly membership fee and nearly non-existent upfront costs.
Overall, Printful demonstrates and improves upon the no-risk print-on-demand model and is, therefore, one of the best available services.
Disclosure: We are a reader supported website. If you buy through links on our site, we may earn an affiliate commission. Learn more here.
---
---
Affiliate Disclosure: This website is supported by our readers. We provide honest opinions and are not endorsed by any of the organizations we write about. If you purchase using a link on our site, we may receive a small commission at no cost to you. You can read our full affiliate disclosure here. Thanks for your support.