If you're in the dropshipping business or are considering starting one, you've probably heard of Worldwide Brands. This Worldwide Brands review will look in-depth at what the directory offers and whether it's still relevant in today's eCommerce landscape.
After reading this article, you will better understand Worldwide Brands and whether it's right for your dropshipping business.
What is Worldwide Brands?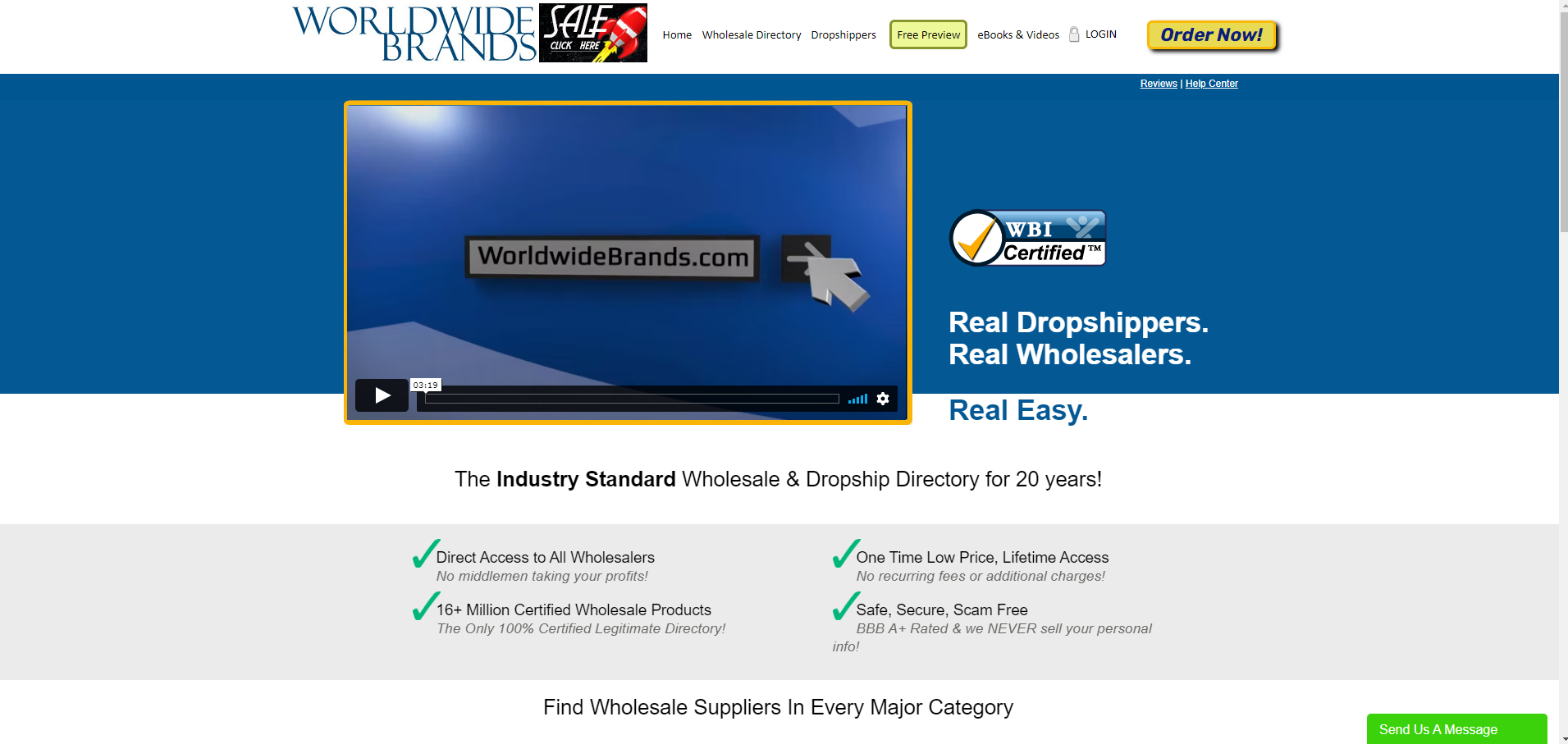 You may have seen Worldwide Brands crop up if you're in the eCommerce space – specifically, drop shipping. Worldwide Brands connects drop ship companies with wholesalers to partner in selling online. With Worldwide Brands, dropshippers get a wholesale directory that gives them access to over 17 million genuine products to sell.
The company has been around since 1999, and since then, they have built a solid network where dropshippers, wholesalers, and the like can access reliable sources for sellable products.
However, in the spirit of transparency, dropshippers should note that Worldwide Brands doesn't have the products to sell themselves; they are not a supplier and only provide a wholesale directory for dropshippers to source products for selling online through a storefront and other third-party websites.
Worldwide Brands Review – How Does Worldwide Brands Work?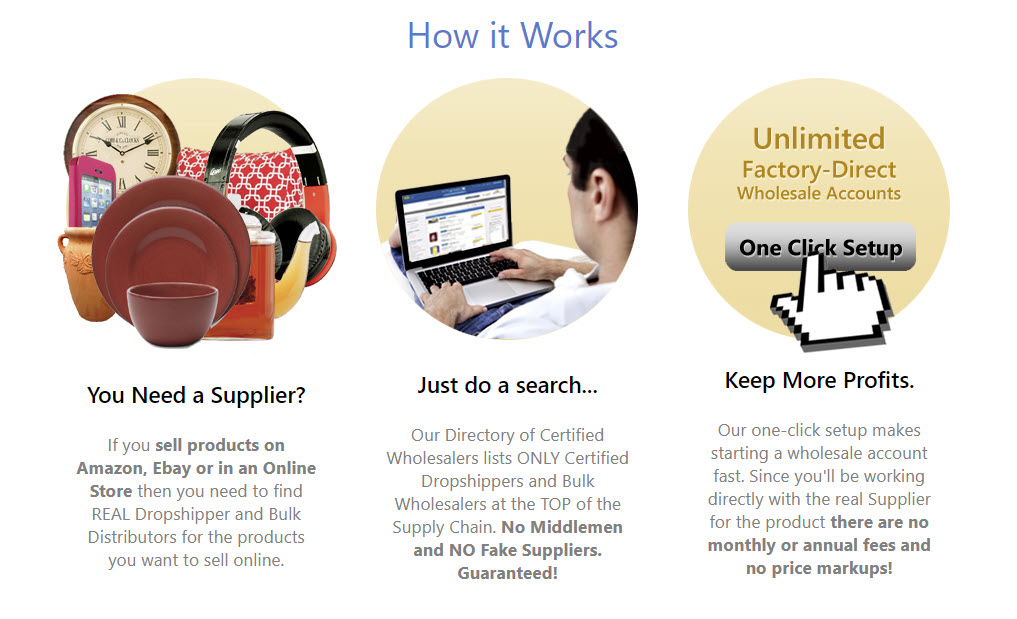 Worldwide Brands is a directory of wholesale dropshipping suppliers verified for quality, reliability, and authenticity. When you find a supplier through Worldwide Brands, you can be confident you're getting a good product at a fair price. In addition, Worldwide Brands does the due diligence for you so you can focus on building your business.
The directory allows you to search for products by keyword, brand, supplier, or category. In addition, the product listings include information about the product, the supplier, and the available inventory.
The supplier page contains the contact information of the company, as well as any goods it sells. After determining whom you want to work with, you'll reach out to them and begin your vetting process and order once you've decided to partner.
Worldwide Brands Review – Who is Worldwide Brands For?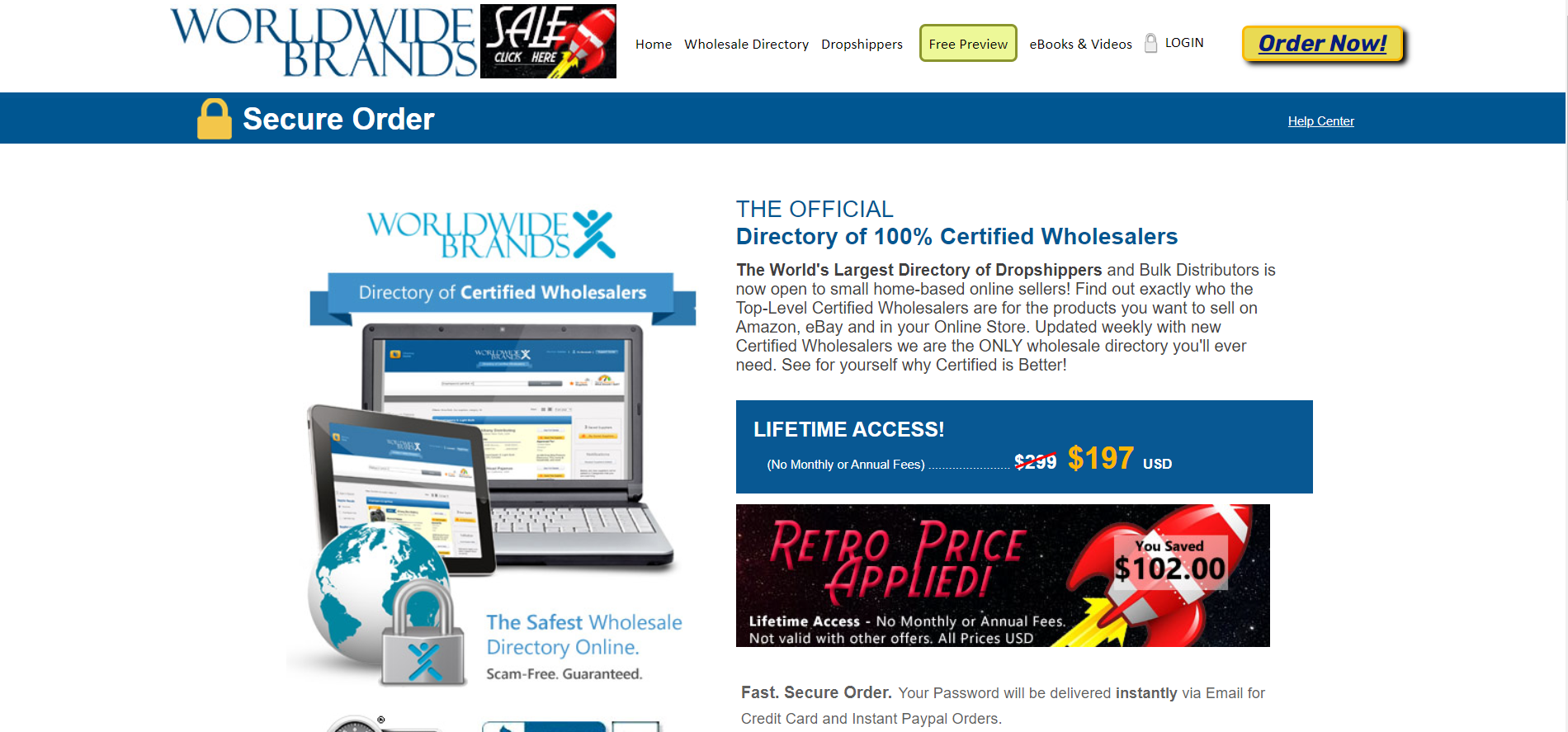 Ensuring that Worldwide Brands is the best organization for your needs is critical for productiveness. Anyone interested in establishing a dropshipping business should review Worldwide Brands:
If you're a company with limited capital, Worldwide Brands is an excellent opportunity. You can spend time building your business and making sales that can help your business grow.
If you're a veteran at online selling, you're likely comfortable shouldering the additional risk. With that in mind, Worldwide Brands suppliers can give dropshippers access to a broader range of products and opportunities for higher profit margins.
Who is Worldwide Brands Not For?
If you're not interested in dropshipping or wholesaling, Worldwide Brands isn't the right fit. Likewise, Worldwide Brands isn't for you if you're unwilling to pay the $299 one-time fee for a Worldwide Brands account.
You can find free directories, but they likely won't have the same quality or reliability. If you're looking for a more comprehensive app that offers automated order management, inventory updates, or a dashboard to help you run your business. In that case, a Worldwide Brands lifetime membership isn't what you need.
What You Get With a Worldwide Brands Directory Membership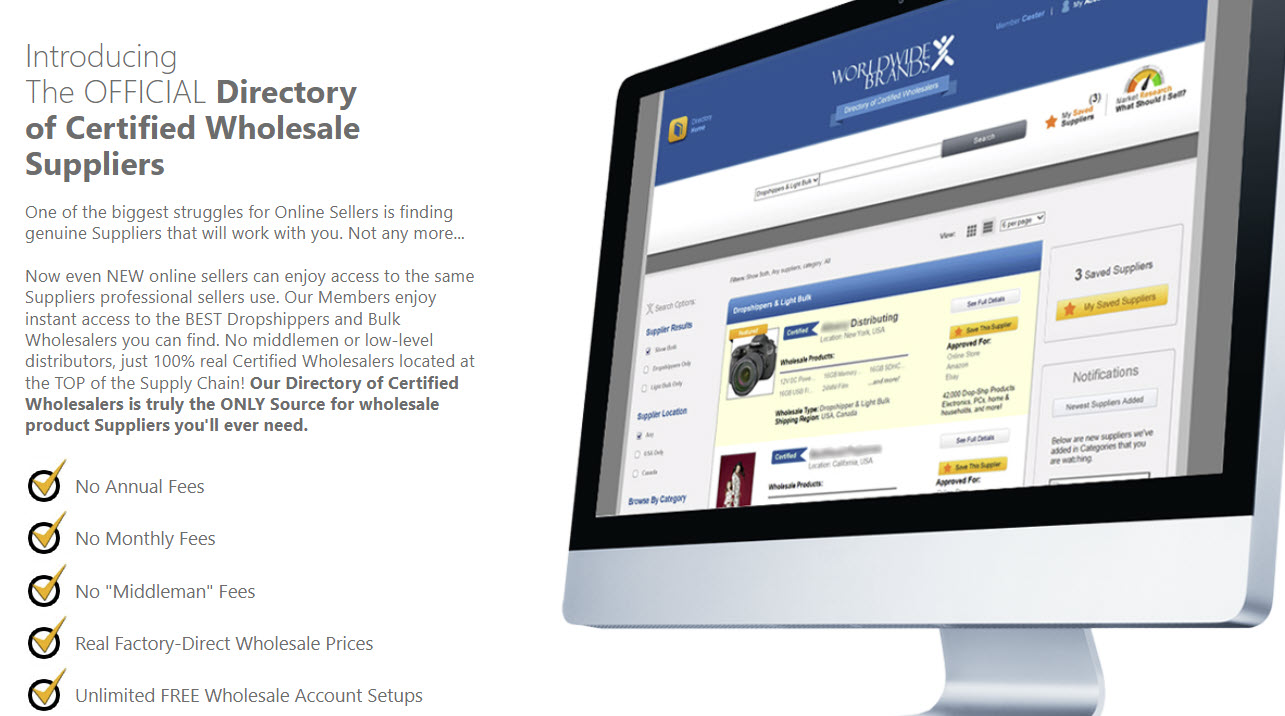 Worldwide Brands is a membership-based service, so dropshippers are only asked to pay a one-time fee to access the vast supplier database. When you sign up with WWB, you get the following:
A comprehensive list of legitimate suppliers with complete profiles and all pertinent information
The ability to filter reputable suppliers by search criteria and a way to contact a supplier you're interested in
Access to over 16 million certified in-demand items
A mobile app that you can use on iPhone or Android devices
A way to connect with WWB's 60,000 members and access the Worldwide Brands newsletter
The Pros and Cons of Worldwide Brands
Most online retailers who run a drop-ship business model know of Worldwide Brands and have either chosen to include them or not. Let's discuss the pros and cons to determine if they fit your dropshipping plans.
Worldwide Brands Review – Pros
A Comprehensive Directory
With the Worldwide Brands directory, dropshippers can access over 8,000+ vetted wholesale suppliers. This level of due diligence is vital for any online seller but becomes increasingly critical when dropshipping.
In addition, the Worldwide Brands support team personally certifies each supplier to guarantee they are genuine wholesalers, so you can be sure that the supplier you're working with is legitimate.
A Feedback And Reporting System
Dropshippers who use the wholesale directory can leave feedback and comments about drop shipping suppliers in the directory. Users can also report problems so that other users know of any issues immediately.
If a drop shipping supplier does not meet the requirements for inclusion, Worldwide Brands will remove them from the wholesale directory until a follow-up is complete.
Excellent, Courteous Customer Service
The consensus from Worldwide Brands reviews online is that they treat their customers well and are a legitimate company to work with. Therefore, when dropshippers have a question or concern, they can contact Worldwide Brands' customer service and get a helpful and prompt response.
They Honor Their Refund Policy
It's always nice to see this, but Worldwide Brands offers a 60-day money-back guarantee. Worldwide Brands will refund your money if you're unhappy with your purchase. If you paid the lifetime membership fee all at once, you have 60 days; if you paid in installments, you have a 30-day money-back guarantee.
They ask that the dropshipper contact customer support before requesting a refund to see if they can assist with questions or concerns.
It's a Lifetime Membership
When you sign up for Worldwide Brands, your membership is good for life. You'll never have to worry about renewing or paying an annual fee. In addition, they've been in business since 1999 and have curated quite an extensive wholesale supplier directory.
The Majority of Dropshippers Are Located in North America
There are suppliers worldwide in the Worldwide Brands directory, but most are located in North America, which benefits U.S. and Canadian dropshippers. Quick and reliable shipping is paramount for dropshipping companies, and Worldwide Brand's suppliers offer reliable deliveries.
Worldwide Brands Review – Cons
While Worldwide Brands has built an extensive directory of suppliers, there are only so many benefits to paying for a wholesale directory service.
The Lifetime Membership Costs $269
The initial cost consists of three installments ($99, then $110, and $110); however, if you choose the one-time payment option, you usually receive a discount of $30 off. This purchase also comes with a 60-day money-back guarantee.
However, the membership fee may be pricey for beginner dropshippers just looking to sell products as just a side business or only sell a few items.
There is a Degree of Up-Selling
Worldwide Brands only collects a one-time membership fee, so to make more profit, they upsell their customers. This practice is not uncommon and expected from a business; however, some dropshippers find this annoying.
A few years ago, dropshippers were complaining about the degree of upselling according to other review sites, and labeling Worldwide Brands a scam, but it seems that Worldwide Brands listened to feedback and toned down their spammy emails.
The Website is a Bit Dated
While the site works and does what it promises, some people find the Worldwide Brands website design to be a bit outdated. While the focus should be on the suppliers' quality, not the website's design, updating the website may attract more dropshippers and lead to a higher conversion rate.
The Membership Forum is Moderately Active
A Worldwide Brands membership also provides you with access to their forum. Unfortunately, the community is not as active anymore. It may be best to check dedicated forum websites like eCommerceFuel or Warrior Forum for more comprehensive and updated information.
Worldwide Brands Review – Directory of Dropshippers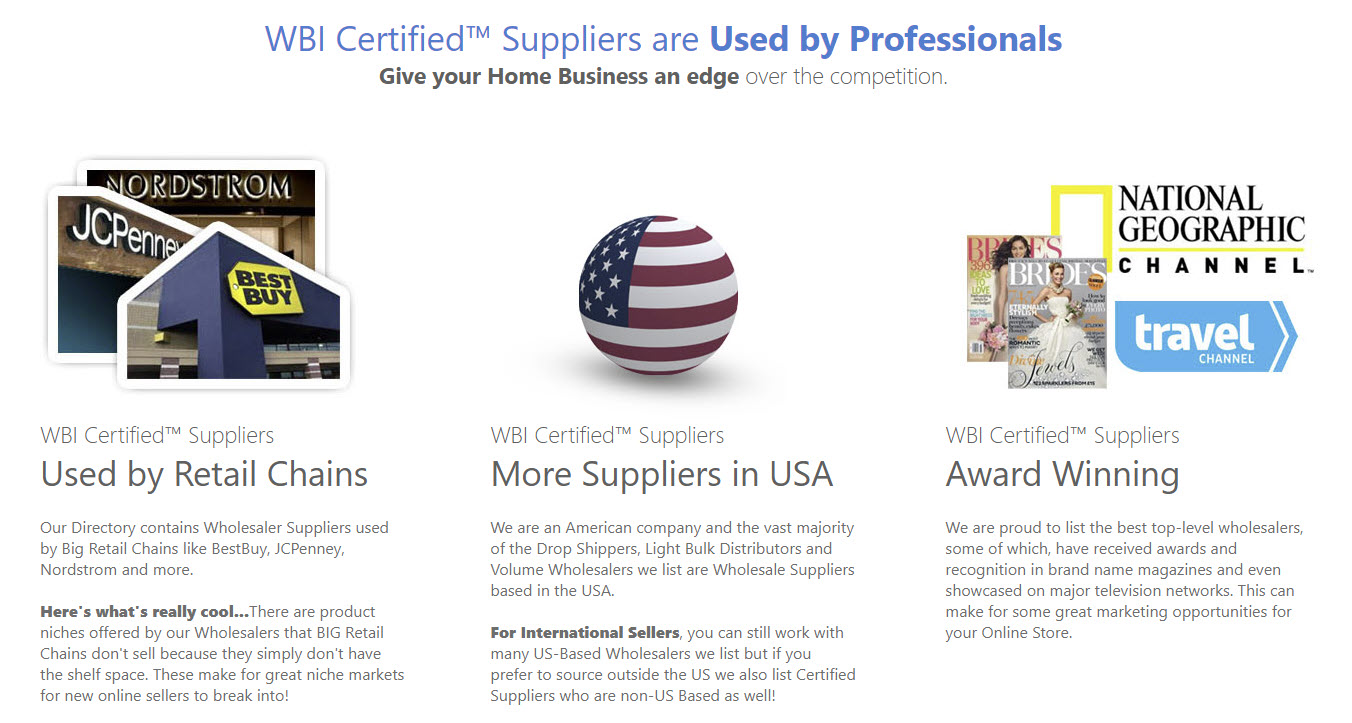 While Worldwide Brands has pros and cons, it is still a directory of wholesale providers that many online retailers choose. When starting your online store, you need to know what products to target and what dropshipping companies have the best reputations.
5 Top Dropshipping Categories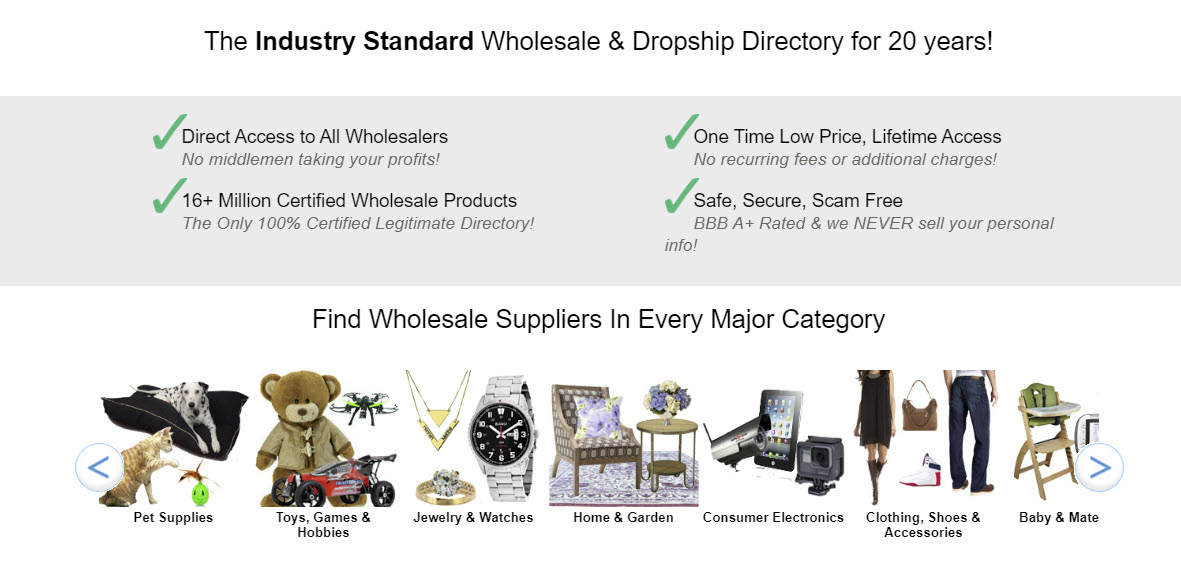 Eco-Friendly Products – Worldwide Brands has an extensive directory of eco-friendly products. A study found that if a product gets labeled as environmentally friendly, 78% of people will buy it.
Home And Office – Due to the recent shift in working remotely, the dropshipping category of home and office has seen a recent surge in popularity. According to current data, consumer computers and electronics are at an all-time high.
Pet Supplies – according to a Washington Post story, pet product needs spiked in 2020 due to the pandemic pushing sales to over $22 billion that year.
Plants And Gardening – Consumers purchase more indoor and outdoor plants than ever. According to an earlier study, having plants inside boosts productivity and concentration for many at-home workers.
Health And Wellness – People are becoming more health-conscious and are looking for products to help them improve their wellness. Due to working from home more, consumers need an outlet to decompress and recharge.
Worldwide Brands Review – Support Resources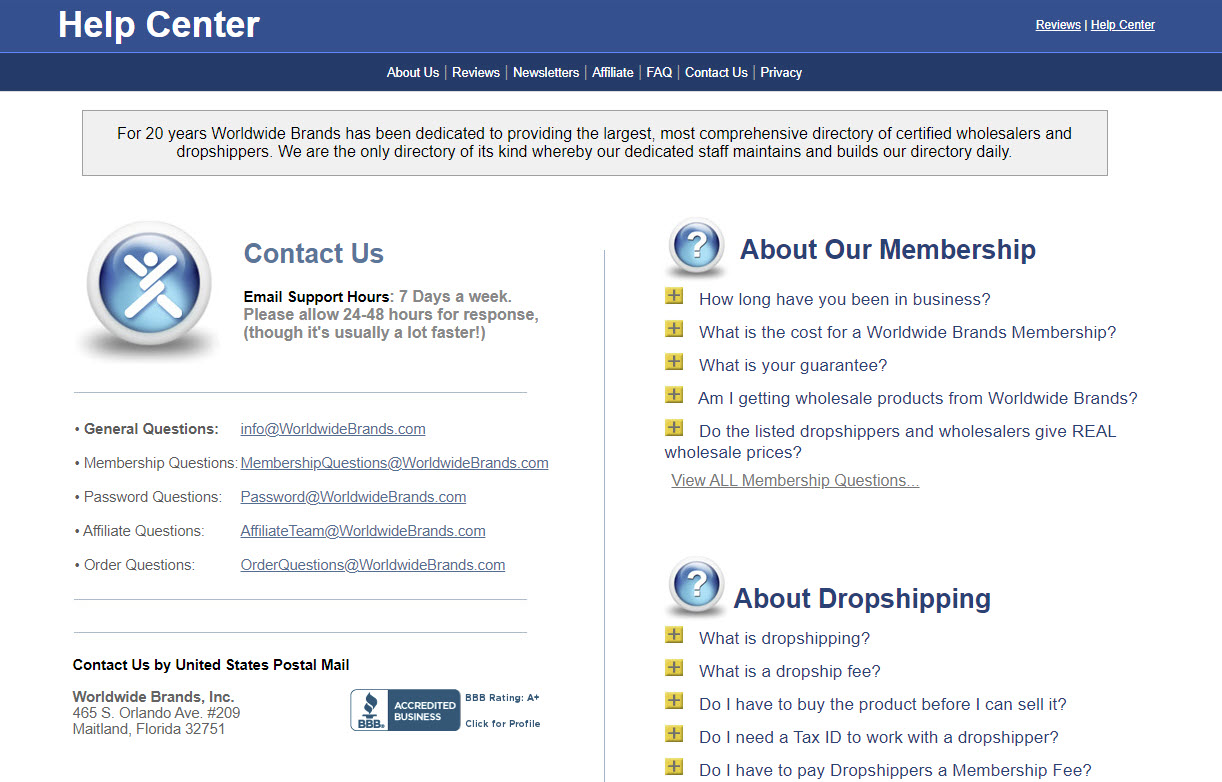 One aspect of business that Worldwide Brands does exceptionally well is customer service. They boast an A+ rating on the Better Business Bureau (BBB). Furthermore, they offer a generous refund policy and have a responsive customer service team.
Worldwide Brands has a help center dedicated to 24-hour service, seven days a week; dropshippers can find a customer service email for various inquiries about memberships, security, affiliates, and more. Their FAQ page also provides a comprehensive list of questions and answers.
The Best Worldwide Brands Alternatives
Determining who the top dropshipping companies are can be tricky because some may be more suitable for your eCommerce business than others. We've compiled some great alternatives to Worldwide Brands below if you find the Worldwide Brands directory isn't for you.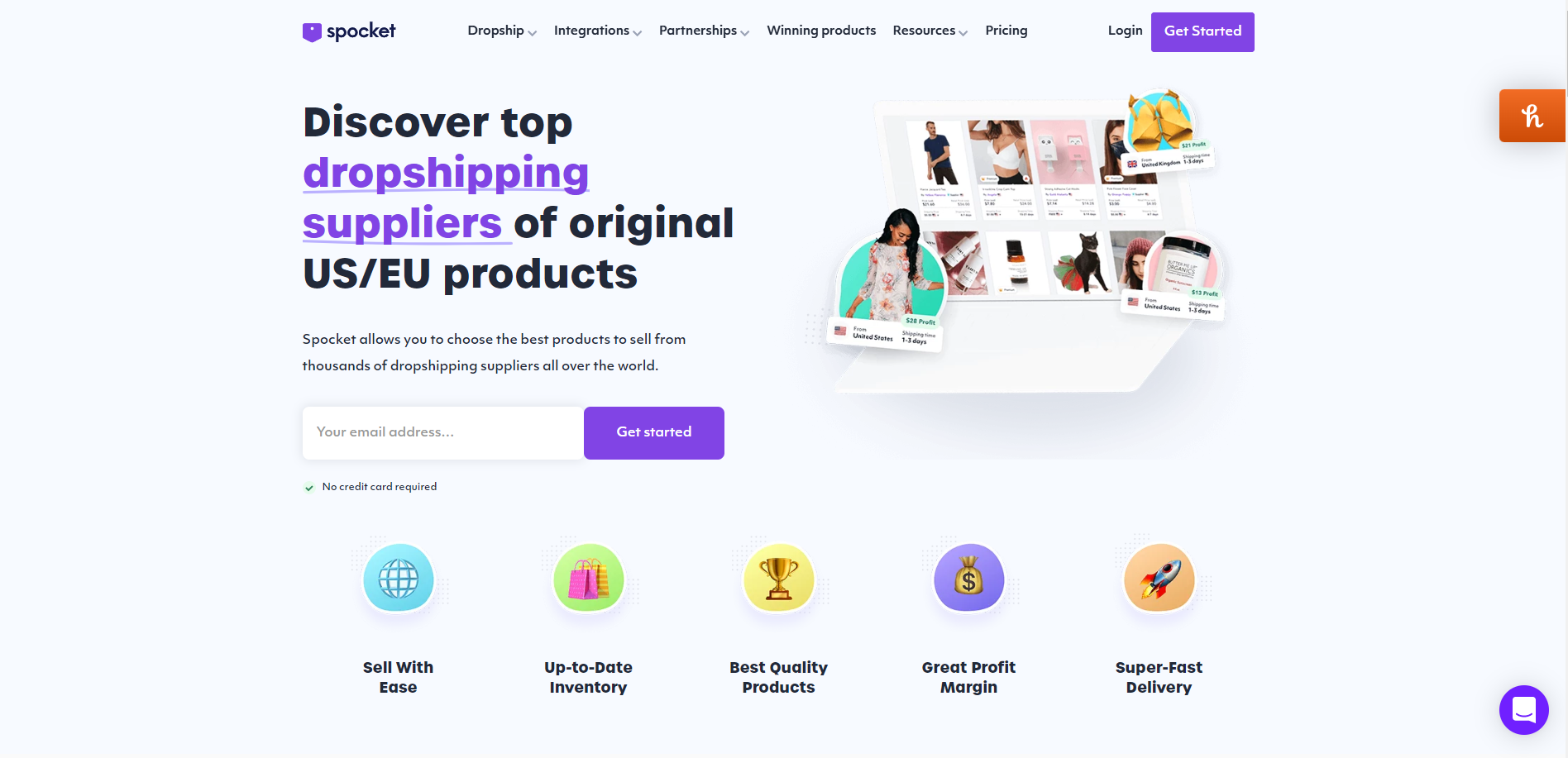 If you're a dropshipper from the U.S. or Europe, Spocket is an excellent platform to consider since most of its suppliers are in those regions.
With over 50,000 registered dropshippers across Shopify and WooCommerce, it's one of the largest platforms available, allowing users to ship products worldwide.
There are tremendous benefits to choosing Spocket for your dropship integration.
To learn more about Spocket, check out the complete Spocket review.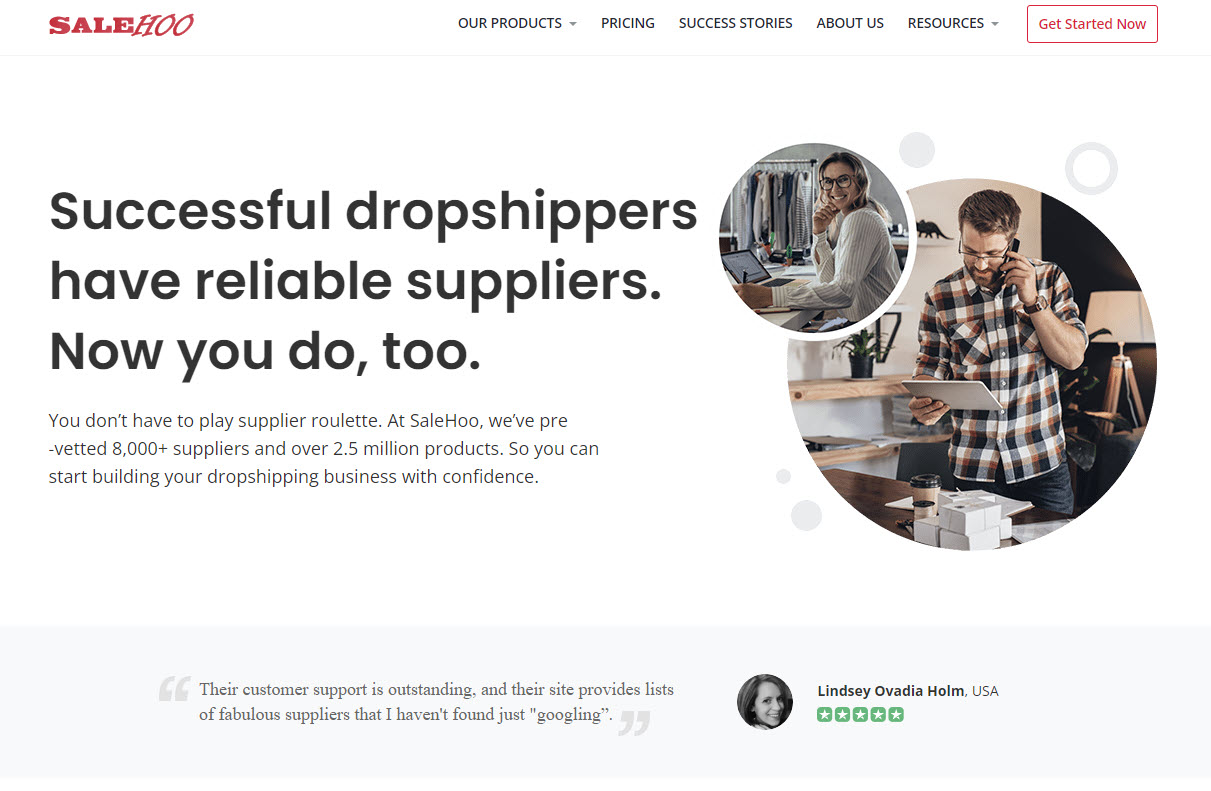 With a community of over 10,000 wholesale and dropship businesses verified by SaleHoo staff and listings for over a million products, it's no wonder that SaleHoo is so popular.
There are multiple methods of utilizing the SaleHoo platform, including the SaleHoo Directory, SaleHoo Dropship, and SaleHoo Education. Each has its benefits for all stages of product sourcing and running a drop shipping online business.
To learn more about SaleHoo, check out our comprehensive SaleHoo review.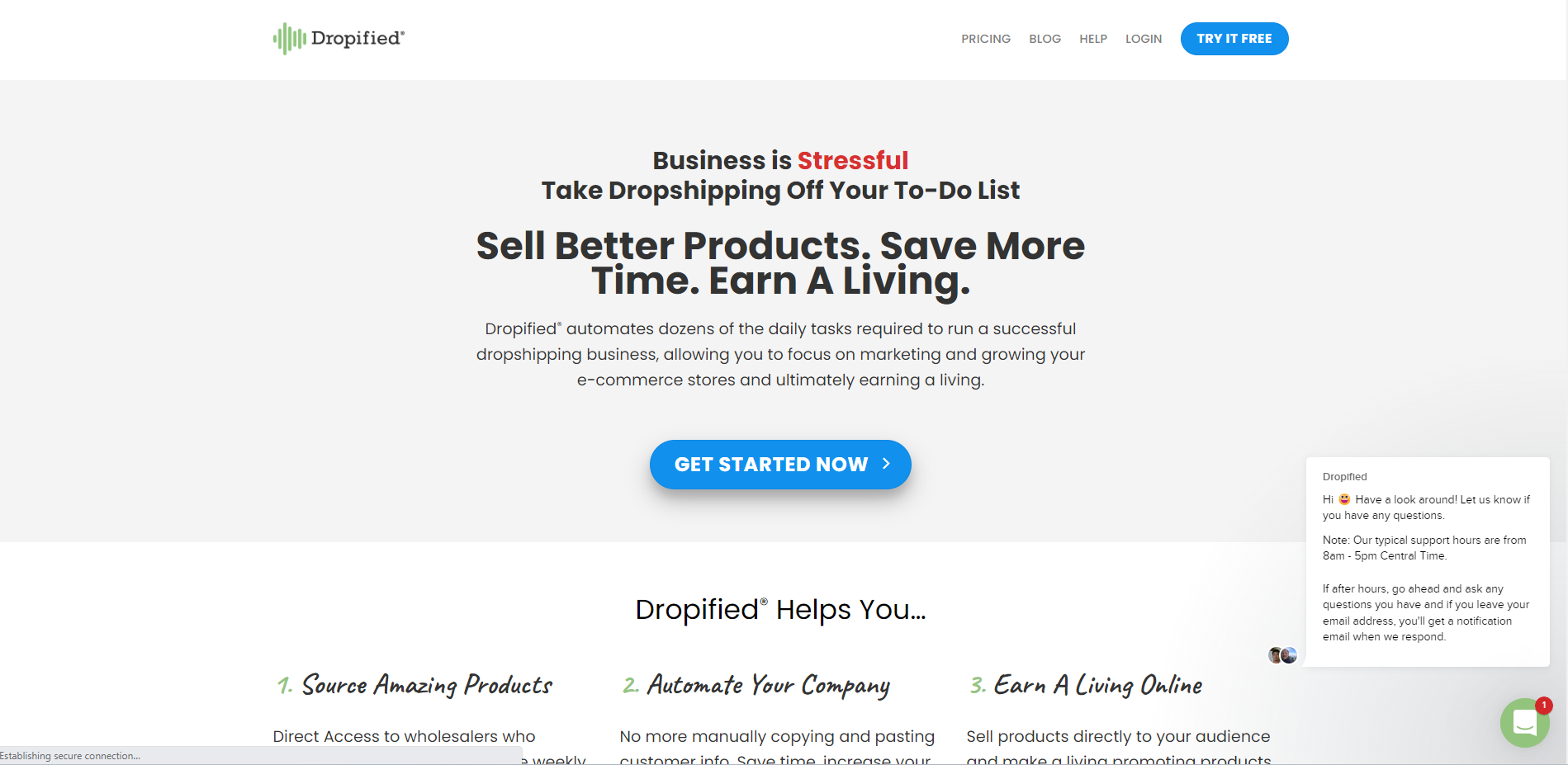 Dropified is a leading dropshipping platform that helps online retailers source, list, and fulfill products. With over 50,000 products available, Dropified allows users to find profitable items to sell online.
In addition, the platform offers automated fulfillment and shipping, so users can focus on running their businesses.
Dropified also provides valuable insights and data to help users optimize their listings and maximize their profits. As a result, Dropified is a powerful tool for anyone looking to build a successful online business.
To learn more about Dropified, check out our Dropified review.
Zendrop is a more recent platform slowly gaining traction in the dropshipping industry. It has many similar features to Worldwide Brands but has an entirely free plan for eCommerce businesses to get started.
Zendrop delivers value to its partners, meaning you get a lot with your membership. They understand what it takes to add value to ensure your online store presents well and offers excellence to the customer.
The free plan is fully functional and gives subscribers access to Zendrop's massive product database, and Zendrop offers Express Shipping on the Plus plan, which can be better than Worldwide Brands for some.
To learn more about SaleHoo, check out our Zendrop review.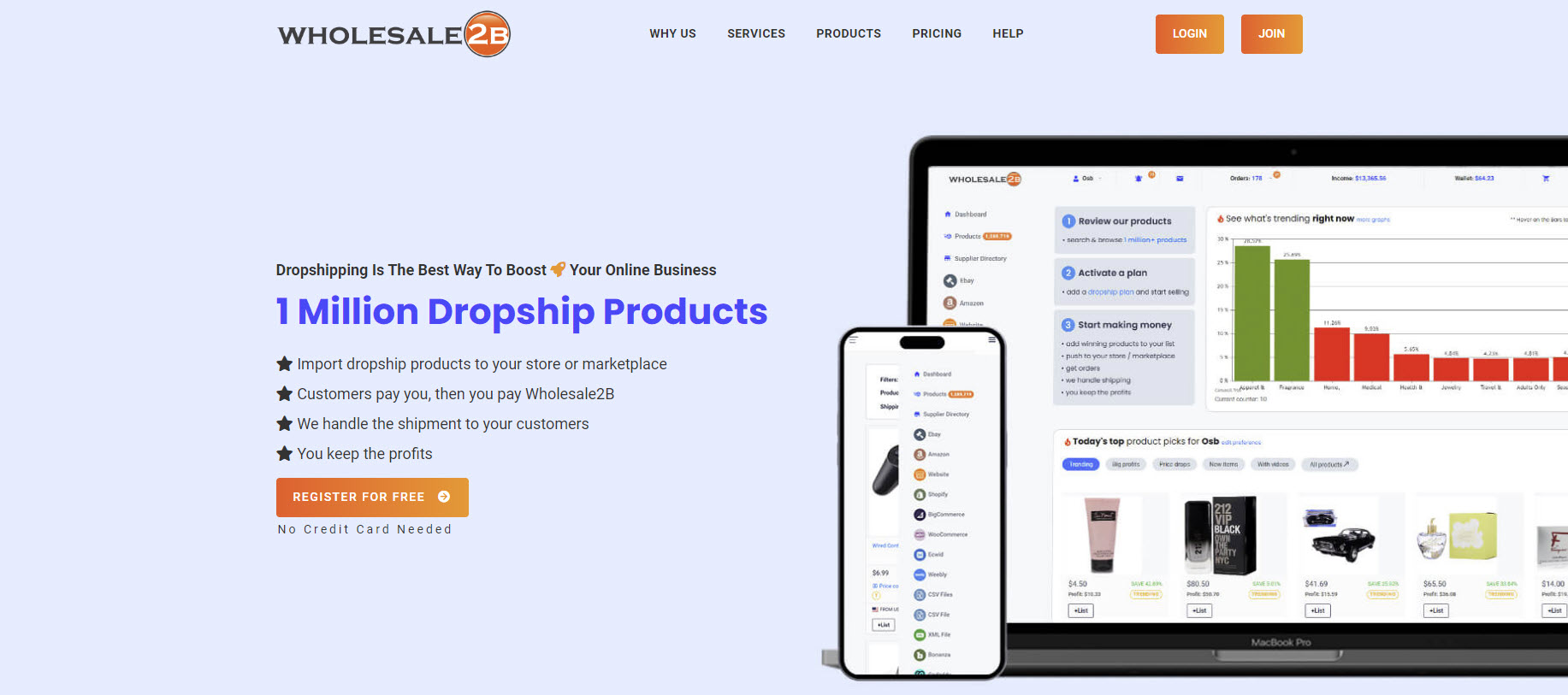 This directory of dropshipping suppliers is user-friendly and contains products from high-quality dropshipping companies. With more than one million listed products, including electronics, clothing, and home goods, you're sure to find what you need. On Wholesale2B, over one hundred certified sellers primarily hail from the United States and China.
Wholesale2B also provides features such as automated order fulfillment and real-time inventory updates. Overall, Wholesale2B is a valuable tool for retailers looking for a reliable source of products.
To learn more about Dropified, check out our Wholesale2B review.
Worldwide Brands Review Wrap-Up
You may be asking yourself if Worldwide Brands is worth your time. That is a question you'll need to answer with any dropshipping marketplace. In our opinion, Worldwide Brands is certainly a directory to review.
With over 20 years of experience and an A+ rating on the BBB, Worldwide Brands is a trusted source with an extensive, verifiable directory of legitimate suppliers. While Worldwide Brands works well for many online stores, other Worldwide Brands alternatives may be a better fit for those who want a comprehensive directory.
Inventory Source and Spocket, for example, offer inventory automation and product syncing into multiple platforms. Other, more comprehensive solutions like SalesHoo can integrate with Shopify and offer a modern platform to sell online.
In the end, the Worldwide Brands wholesale directory offers instant access to a large pool of wholesale suppliers with good overall profit margins and a database of certified wholesale companies ready to power your online store.
However, we always suggest that a business consider all its options before deciding. The lack of conducting due diligence can break your business model and disrupt your path to success.
Disclosure: We are a reader supported website. If you buy through links on our site, we may earn an affiliate commission. Learn more here.
---
Dropshipping Software Reviews
---
Affiliate Disclosure: This website is supported by our readers. We provide honest opinions and are not endorsed by any of the organizations we write about. If you purchase using a link on our site, we may receive a small commission at no cost to you. You can read our full affiliate disclosure here. Thanks for your support.