Dropshipping is an attractive business opportunity for online entrepreneurs looking to profit without the hassle of starting a business and incurring the usual startup costs.
It's certainly nothing new and has roots in catalog sales, which were prevalent in the 1950s-1970s. Customers could place orders from a catalog sent by retail giants like Sears and J.C. Penney, then a few weeks later, the order was delivered to their house.
Once the dot.com bubble burst in the 2000s, right after Amazon and eBay began to thrive, the advent of eCommerce and the mass expansion of online shopping, dropshipping exploded in popularity.
By partnering with suppliers and manufacturers, retailers can purchase wholesale products and resell them on their platforms without maintaining inventory. However, it's not always easy to succeed in a dropshipping business – you need a great strategy and to constantly tweak your plans.
For some context, the dropshipping market is expected to reach over $243 billion in 2023 and rise further in the following years. So, at the very least, you should pursue dropshipping, start your online store, and give it a shot. But isn't creating a business risky?
Usually, yes; however, the dropshipping business model has enabled many people to create successful dropshipping businesses online using easy-to-use software.
That's not to say that dropshipping isn't without risk. It still requires careful planning and strategy. However, knowing how to make the most of your business can be difficult with so many different dropshipping options.
This article will discuss five tips to help you grow your dropshipping game and have a better chance at success.
The Benefits of a Dropshipping Store
You should consider the dropshipping business model for several reasons if you want to get a start in eCommerce. Here are some factors that usually sway the ones on the fence.
Little to no capital is needed
Dropshipping is a powerful and straightforward way to make money online on many eCommerce platforms. Setting up your dropshipping store generally requires little, if any, capital investment – allowing you to offer thousands of products for slightly above wholesale value while still earning the same amount as the market rate.
Convenience
Its practicality. Starting and growing your online commerce business takes a long time, particularly with limited resources. Dropshipping is the perfect way to get started quickly and with minimal effort.
Dropshipping businesses are also incredibly flexible and for those interested in e-commerce, having a dropshipping business model allows you to have many different kinds of products or services.
You don't have to worry about stocking all the items since a supplier holds them. It's as simple as selecting the items you want to sell and setting competitive prices.
This business model also allows you to reach more customers with less effort since your dropshipping partner will handle most physical aspects, such as packing, shipping times, and returns.
Remember to read the terms of service when considering a dropshipping supplier.
It's a mobile business
If you're looking to start an online business while on the go, dropshipping is one of the best ways. A dropshipping store is best if you want to be a digital nomad or have a business that allows you to travel and make money online.
With most of the work done online, you can manage your store from anywhere in the world with an internet connection.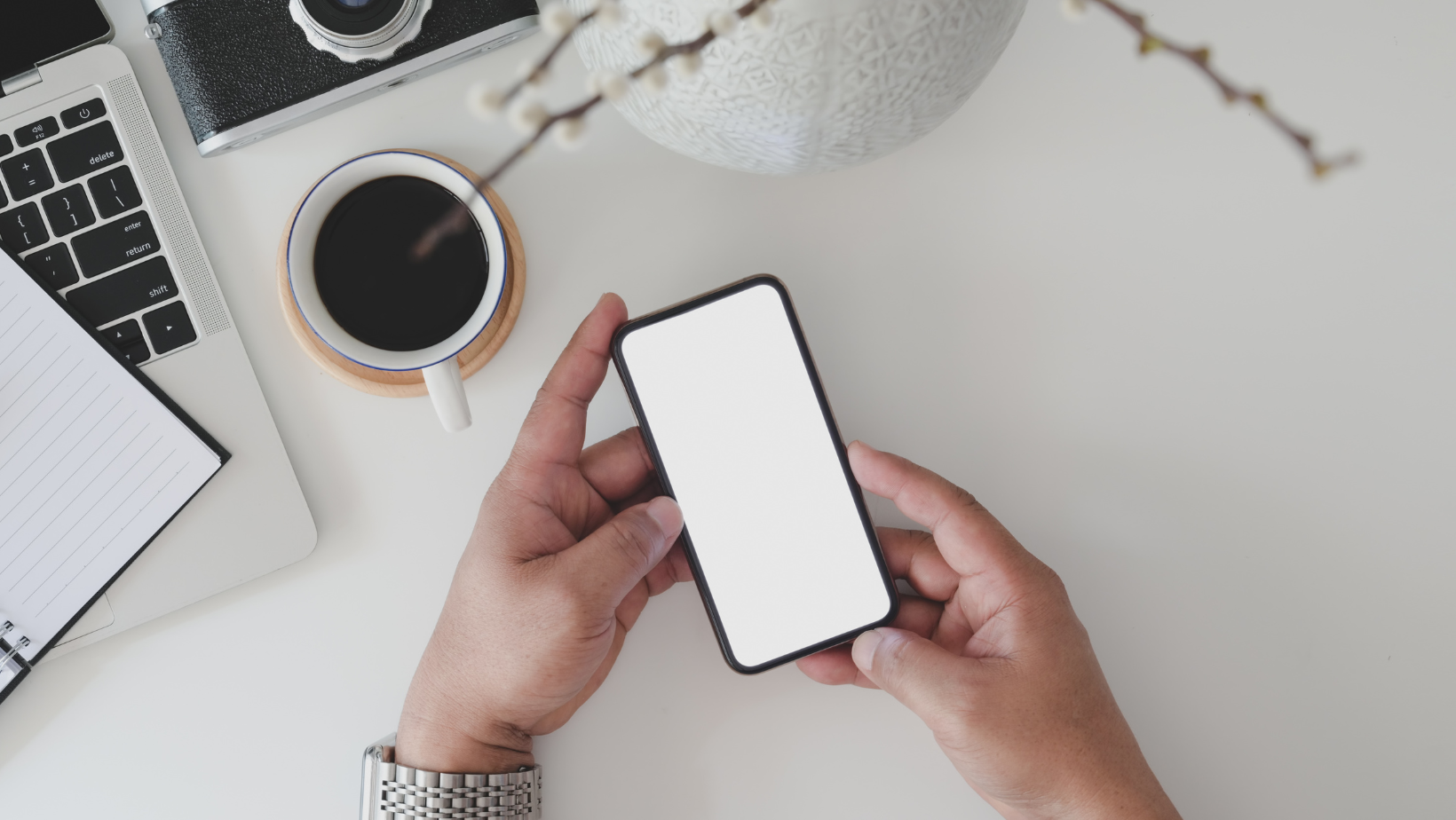 Many e-commerce platforms offer apps for iPhone and Android; you can keep an eye on your store anytime, even if you don't have a laptop handy.
Many available software tools allow you to track orders and manage your store remotely, making traveling or working with clients in other locations easy.
You don't have to do it alone
Another benefit of dropshipping is that you don't have to start without experience or know-how. The available knowledge accumulated in online forums is incredible.
People who have already given it a go are happy to share their business journeys and a helpful dropshipping tip here or there. This presents a great chance to talk with experienced entrepreneurs so that you can glean any wisdom from them.
Additionally, ample learning materials and guides aid with any gaps in knowledge. Usually, you can do a Google search for video tutorials or a free webinar that better facilitates understanding dropshipping.
Unsurprisingly, this enterprise model appeals to newcomers without prior experience because the information is readily available. You can even find answers on the FAQ page of most drop shipping business websites.
With the right educational resources and a keen eye for detail, you can find answers to almost any dropshipping-related questions or concerns.
You wouldn't be the first individual attempting this business, so by taking advantage of past experiences, you can prevent particular mistakes to become a successful dropshipper.
5 Basic Dropshipping Principles
Dropshipping has evolved quite a bit since the early days, but no matter what eCommerce platform you choose to work on, there are still some basic principles that you should keep in mind if you want to make money online.
While these are guidelines, it's best if you define them as requirements because, let's face it, you're unlikely to have a successful dropshipping store without them.
It would be best if you also came to expect that dropshipping isn't always structured and straightforward; sometimes, it can get messy. Typically, dropshipping businesses do well once they establish these principles in their operating model:
Using multiple suppliers
Building an eCommerce store
Fulfill orders intelligently
Manage your online inventory levels
Implement security best practices
Let's discuss each of these principles in more detail; as these are fundamental principles, their online business will likely fail if a dropshipper can't grasp them.
Use multiple suppliers
Research different dropship suppliers before you settle on one to ensure the best pricing, product quality, and reliable delivery dates.
Find more dropshipping suppliers
You don't want to be stuck in a situation where you have limited supply or options due to depending too heavily on just one dropship supplier. Depending on the size of your eCommerce business, you may be able to get by with one or two suppliers, but it's not recommended.
There are countless dropshipping suppliers to consider, but it's best to find ones that will allow you to automate the process. Whether you're starting your store fresh or transferring service, we recommend the following. They have a free option to get you started.
Dropshippers can streamline their operations using inventory management software like Dropified and AutoDS. This way, you can keep all your suppliers in one place and track orders easily.
Own your supplier's mistakes
One of the reasons that dropshipping is so popular is that the supplier assumes responsibility for the items you sell in your eCommerce store. Depending on the provider, they manage inventory storage, shipping, handling, and sometimes returns. So, any liabilities or mistakes are entirely on the supplier. Well, yes and no.
Generally, the supplier handles any mistakes, like incorrect items sent or delivery delays. This is beneficial for dropshipping stores in many ways as it eliminates a lot of causes of potential headaches. However, your reputation and customer service will suffer if you don't take responsibility when your supplier ships to the wrong place.
Be willing to take ownership of issues that arise regardless of who is at fault. Offer the customer something for their trouble. This shows the customer that you are willing to take responsibility and will go a long way in building trust. After all, it's your dropship business the customer is ordering from, so they will logically hold you responsible no matter what.
While you may have taken the heat for the mishaps in shipping and delivery, that doesn't mean you have to eat the costs of your supplier's blunder. A reputable supplier will fix its errors by paying for return costs; don't count on them covering the goodwill costs you accrued from providing exceptional customer service.
Build your eCommerce store
You can't sell products online without an eCommerce store, even if you use marketplaces like Amazon or eBay. Setting up your website gives you complete control over the customer experience and allows you to craft your own brand message the way you want.
A well-designed, user-friendly online business is essential for dropshippers looking to make sales. Your shop should have an attractive layout and be easy to navigate so potential customers can quickly find what they're looking for.
Set up a domain name
Many eCommerce platforms, such as Shopify, BigCommerce, and Magento, can help you set up quickly to sell online. You'll need to pick a domain name for your website before launching your store; choosing one that is easy to remember and related to your business is best.
Shopify offers domains with their eCommerce platform, or you can try Bluehost or Namecheap. Both offer good domain pricing.
You can hire a web developer or a web development company to create a custom eCommerce website if you don't want to use an eCommerce platform.
Your goal should be to differentiate your online store from others to gain every competitive advantage, whether in product selection, customer service, or pricing. Unfortunately, great store names are hard to come by, but if you need some quick tips, you could try the following:
Consider a unique extension – If your generic .com extension is taken, consider using .shop, .store, or something specific to your products or services. As of 2022, there are approximately 1,600 different extensions online; there are bound to be some odd ones, so choose the best one for your store.
Be memorable and distinct – Match the domain name to your business. Brainstorm by combining keywords describing your business, such as your products, dropshipping niche, and unique offering.Try to make it memorable and stand out from the competition. While dropshipping has plenty of opportunities, there are bound to be many sellers already selling what you're selling.
Keep your store name short – Keep it short and sweet; long URLs can confuse customers and aren't as easy to spell. Plus, you're more likely to get the domain name you want with a shorter URL.
Import your products
If you're using a popular online eCommerce store, importing your dropshipping products from various suppliers is easy. Most of these sites come with integrated product feeds that can quickly list products on your store.
For instance, Shopify lets users import products directly from their dropshipping app into their own online store.
All you have to do is browse through the product list in your app and select which items you would like to add with the pre-filled descriptions; afterward, make any necessary changes within your Shopify dashboard.
If you want to source your products from trustworthy suppliers, make sure you do your research beforehand. Read reviews and speak with other customers to ensure the supplier is reputable.
Check the supplier charges, and if they carry inventory for you, sign up for their dropshipping service. Ensure the product descriptions are clear and high-quality images are included with each listing.
Fulfill orders intelligently
Taking advantage of multiple suppliers has obvious benefits, such as greater stock availability, shorter delivery times due to geographical diversity, and reduced dependency on any provider.
The only problem is… how can you determine the right supplier for your order? Choosing the best option may not be easy if you have several good ones partnered with your business.
Send orders based on product availability
If you have a diverse selection of merchandise sourced from various distributors, the orders must be sent to the right dropshipper who has it in stock. This is time-consuming work if carried out manually; however, dropshipping apps like Spocket, Zendrop, SaleHoo, and others are built to do this for you.
Use the supplier closest to your customer
It seems logical, but it's often overlooked; if your customer is based in the US and you have two suppliers – one in the US and one in China – it's best to send the order from the US supplier and save your customer from long delivery times.
Although this may cost you more (but it's doubtful), it will prove beneficial in the long run, as customers will be more likely to return if they're satisfied with how fast the supplier fulfills their order. Plus, you'll be able to offer them an attractive retail price.
Consider supplier pricing
Dropshipping is a competitive market, and customers often shop around for the best price, so as a business owner, why shouldn't you? Admittedly this would be difficult to do as a newbie; it's not recommended as you could sour relationships with your suppliers.
However, you need to know the market value of your products. Still, as you get more customer orders, you may be able to negotiate better prices. But, again, use caution when doing this; don't try to undercut your suppliers. Instead, work with them to reach mutually beneficial terms.
Manage your inventory levels
An experienced dropshipping store owner knows that managing inventory from multiple suppliers is one of the greatest difficulties in running a successful business. Mishandle this, and customers frequently hear about "out of stock" orders. Shipping delays are not an ideal way to gain long-term loyalty or enthusiastic brand fans.
Pick your products wisely
The most successful dropshippers know that picking the right products is key to success. Before selecting items, ask yourself:
What are people looking for?
Is there a demand for this product?
What are the average prices compared to other competitors?
Research the market and trends thoroughly, then look for products that appeal to your target demographic. It would be best to reevaluate regularly, as you may need a list of revolving products to stay competitive.
You can use excellent product research tools like SellTheTrend, Thieve, or NicheScraperto research products and to determine what is hot, trending, and, ultimately, what should be in your store.
Check item availability
Once you've found the ideal item, checking its availability is crucial. If the supplier can't deliver, your business stands to suffer. So, double-check with them, and chat with a sales representative about their stock levels to ensure you don't disappoint customers.
Ideally, use multiple suppliers and check to see if they sell comparable items; in other words, try to sell most items you know all your suppliers carry. By selling everyday items, you'll be doing yourself a huge favor.
Dealing with out-of-stock orders
Even with diligent preparation, you may face orders that cannot be fulfilled. To save the customer relationship and show appreciation for their loyalty, present a free upgrade to an improved version of what they requested instead of telling them it's out of stock.
Even if you didn't make money from that specific transaction, don't worry; had they canceled the order anyway due to its unavailability, nothing would have been gained either way. Smart dropshippers know this clever tactic works and will often keep customers returning.
Implement security best practices
For a successful dropshipping business, you must prioritize security. Quite frankly, there's no excuse for having a fragile security system for your dropshipping store. Here are some quick dropshipping tips for implementing better security measures.
Additionally, you should ensure your customers' data is secure and never share it with any third party.
Storing credit card numbers
Ensure your website uses an SSL certificate, and consider using industry-standard payment gateways, as they offer strong security features. However, storing card numbers and other customer information on your website is generally not ideal.
At the same time, it's pretty convenient for your returning customers; it puts you in a tight spot, making you liable for data breaches if you don't have the proper security systems.
Many dropshippers would then turn to third-party payment services like PayPal, Stripe, Apple Pay, and Google Wallet. These services allow your customers to store their data securely and process payments quickly, thus streamlining the checkout process and reducing cart abandonment.
It's best to offer your customers multiple payment options to sell online. If you want to enable customers to store their card information on your website, use a PCI-compliant payment processor. Dropshipping stores that have self-hosted carts should remember to keep up with PCI compliance rules and audits.
Dealing with fraudulent orders
Fraudulent orders can be a nightmare for any eCommerce business, especially dropshipping. The best way to avoid fraud is to properly vet suspicious orders and implement fraud detection systems.
As a dropshipper, you can take measures to minimize the risk of fraud by using payment gateways with fraud prevention features. You should also be aware of standard fraud techniques and have a process to identify suspicious orders.
For instance, you can require customers to provide a certain amount of information before the order is processed. You should also be aware of red flags, such as orders with different billing and shipping addresses, orders from suspicious IPs, and large quantities of items.
Now, let's discuss some dropshipping tips to improve your success.
5 Tips to Improve Your Dropshipping Business
1) Establish a strong brand identity for your online store
A well-crafted brand is essential to building connections with your customers. A successful brand strategy will help elevate customer loyalty, bolster awareness of the brand, and generate repeat purchases – not to mention result in a surge of word-of-mouth marketing & referrals. First, you want to wow your potential customers with a memorable logo.
A logo doesn't have to be intricate; it must be a recognizable representation of your business. Now, most business owners can take their chances and use Canva to create a graphic design. If you can afford to invest in a professional graphic designer, take advantage of that opportunity.
Conversely, staying relevant takes more than a company name and impressive graphics. Brands that lack an effective branding plan may become diluted or forgotten as it's easy for clients to turn away from them instead of investing in more than one purchase.
Therefore, having a knockout product experience isn't enough – you must also have an equally compelling digital presence. You'll need to build and increase your brand awareness, interact more, patrol your social media pages, and create content with your brand's voice.
Build and increase brand awareness – You can use various channels to ensure your brand stands out and is easily recognized by target customers. These include creating an SEO-optimized website, creating content, branding your emails, launching paid campaigns on social media and search engines, and creating relationships with influencers.Increasing awareness requires a strategy, and brand strategies need a voice, values, a story, a design, and the right vibe.
Interact on social media – You can use top social media platforms to create relationships with potential customers, show off your products and brand values, and even respond to customer inquiries. Leverage these platforms to let your customers know you're a real person behind the brand.You can also use social media to promote your content and showcase your products. Approximately 78% of companies using social media to interact with their customers are outselling their competitors who don't.
Create content around your dropshipping niche or brand – Content marketing is a powerful way to connect with potential customers and build relationships with existing ones. It also helps you stand out, as it does more than create awareness. Content can help educate your customers and engage them with your brand values, mission, and even a funny story here and there.
2) Don't wait too long to invest in marketing
The internet is a massive ecosystem and one of the most crowded places. As a result, the competition is high, and more customers are becoming savvy in buying online. Therefore, you must invest in marketing and consider it a vital part of your journey to own a successful dropship business.
Marketing is an essential piece of the puzzle regarding a successful dropshipping business. You need to identify where your potential customers are, their interests and needs, and how to reach them. You can do this by utilizing several different evolving techniques:
Best Search Engine Optimization techniques for beginning dropshipping businesses – These are the organic strategies to attract customers to your site. They include using keyword research, creating content around topics related to your dropshipping niche, or optimizing page titles.In addition, beginner dropshippers should focus on using unique imagery, adding alt text, creating an XML sitemap, meta descriptions, better title links, and heading tags in the content formatting.
Google Ads – With Google Ads, you can advertise to your preferred customers on the biggest search engines – Google and YouTube. Its features, including setting a budget and maximum daily spend and pay-per-click ads (so that you are charged only when someone visits your site), make it an ideal platform for advertising.Beginners can trust the Google trends they see and make processes around them.
Facebook Ads – With over 2.6 billion monthly active users, Facebook can be an excellent platform for any dropshipping store owner to reach new customers and direct website traffic. Through powerful Facebook Ads, you can directly engage with a vast engaged network that spans multiple countries. This presents immense opportunities for businesses looking to expand their customer base or increase brand recognition. Additionally, by exploiting the plethora of user information collected from Facebook, you can use Ads Manager to pair your dropship store products with social media users based on their interests and actions.
Social Media Marketing – We've already discussed social media and its capacity to improve your marketing strategy and make you more money online. It also enables you to establish a presence for your business. You can use social media to showcase your quality products and increase sales.
Email Marketing – If done correctly, email marketing can be an effective way for your dropship business to build relationships with your targeted audiences. It's important to remember that emails, newsletters, promotions, and sales announcements should contain interesting and useful information.
3) Write an effective return policy
Before authoring your online store's return policy, it is imperative to understand the policies of all your suppliers. If you want to offer your customers a generous return policy, consider looking at the policies of other vendors in your industry.
You can comfortably mirror their terms if they have relaxed 45-day windows for returns. However, if they are rigid with their policies, this could push you to adjust and create more stringent options on your website. Ensure you factor in every supplier while crafting this critical document.
Handle chargebacks quickly – Chargebacks are an inevitable reality in the dropshipping industry. Anytime a customer requests a payment reversal, handle them immediately, even if you eventually lose money. This helps you resolve any conflicts and avoids having to pay hefty fees. Keep track of customer details, such as emails and shipping addresses, to be prepared for any potential dispute. Note that chargebacks may also come in the form of fraudulent activity, so you should ensure that your store is PCI-compliant and has stringent payment security measures.
Consider defective items and other fees – Vendors may sometimes send out faulty items or products that do not meet the customer's expectations. Therefore, you should have policies addressing these issues. For example, you may allow returns for defective items within a specific timeframe or provide partial refunds for missing parts. Additionally, it would be best to consider including any applicable supplier fees, such as restocking or return shipping costs. This allows you to inform customers of any additional charges associated with returns. However, you could make your dropship business stand out from the competition by allowing free returns or sending out a replacement in some instances without getting a return sent back.
4) Attend e-commerce events
Attending e-commerce events can help you stay ahead of trends and gain valuable insights from industry veterans. These events are an excellent opportunity to network with other entrepreneurs, learn more about the industry, and discover what's working for other businesses.
Additionally, attending these events allows you to learn about the newest technologies, tools, and dropshipping tips to help you grow your business.
Absorb tips and tricks – Most of the time, these events will feature keynotes and panel discussions that provide actionable tips you can use to help expand your business. Pay attention to the advice, as it could help refine your business model and solve problems more efficiently. You could also source free eCommerce webinars on sites like Shopify or seek out dropshipping courses. If dropshipping courses are your thing, consider DropShop Lifestyle or eCom Elites.
Become a sponge and learn from successful dropshipping entrepreneurs – dropshipping success stories are often shared at events. This can help you learn from the mistakes and successes of others, as well as find the motivation to keep going. Take notes and ask questions whenever possible; these are invaluable resources for growing your business. In addition, many dropshipping eCommerce companies share their customers' success stories.
Ask questions from thought leaders – when attending an eCommerce event, you can also ask questions from thought leaders in the industry. These could be founders of successful dropshipping companies or experienced consultants. This is an excellent opportunity for you to get advice directly from the experts and learn more about the industry. It could also be an invaluable resource for finding new opportunities and partners to help you expand your business. Sites like Oberlo highlight inspirational stories from successful dropshipping experts, so check them out.
5) Test your product quality
Once you find a supplier, you must test the products before sending them to customers. This helps ensure that each product meets your quality standards and is up to your customer's expectations. Consider it in-depth product research.
Some suppliers let you order product samples to test them – Trust is a fundamental ingredient for the success of companies worldwide. Undoubtedly, trust between your customers and business is essential. However, you must also have faith and a strong line of trust with your suppliers, especially when you're dropshipping.
Look for vendors that allow you to place test orders before scheduling orders of the products. You should also test the products for any potential defects or issues that could arise during shipments, such as a broken item or incorrect size.
While there are likely many that do this, here are several suppliers that readily allow dropshippers to test products:
Testing products is just one of the many ways you can increase customer satisfaction and loyalty. You'll also better understand the product's features and benefits; this can help you provide customers with better service and higher profit margins.
Up Your Dropshipping Game Wrap-up
Starting a dropshipping business is amongst the quickest routes to success; however, do not let this fool you into believing it's an effortless path to passive income. On the contrary, an effective dropshipping venture requires active efforts for customers to be satisfied and return.
Therefore, implement these dropshipping tips if you want your journey toward success to start on a sound footing. Successful dropshippers treat their online stores as more than a hobby and put in the daily effort. Running a successful dropshipping business takes hard work, consistency, and dedication, but the rewards will be worth it.
5 Tips to Up Your Dropshipping Game