Dropshipping platforms are essential for any business that wants to start a dropshipping store. There are plenty of features that all dropshipping platforms share, but the differences can set one apart from the herd.
This post outlines the ten critical areas you must compare to ensure you choose the right dropshipping platform for your needs. Here are the 10 areas of comparison.
Many different platforms are available on the market today, so it's important to compare them before deciding. Let's break these down, so you know what to look for.
Ease of Use
A dropshipping platform isn't worth much if it's too difficult to learn. You have to be able to get in and, within short order, hit the ground running. Having too many complexities or non-essential features may sound exciting, but it will only prevent you from meeting your objectives if you spend too much time trying to learn them.
Ensure the platform is easily navigable, clarifies things, educates along the way, and has lots of support and helpful resources to straighten the learning curve.
Pro Tip: Use the free plans or trials to spend time on the platform and with the tools. Export products, import test orders, and use the features to understand better what value they bring. Do all of this in the timeframe provided by the company and then ask them questions or try to get a trial extension.
Need to up your dropshipping game? Here are some tips to get you started.
Supplier Sourcing & Vetting
Did you know that 84% of eCommerce retailers say securing a good supplier is the biggest obstacle to starting a dropshipping business? Yes, according to Fundera, securing reliable suppliers is vital for success.
Dropshipping suppliers are your best asset for your business's growth and development. Dropshipping suppliers don't need your business. They have lots of partners and get hundreds of inquiries every month.
Successful dropshipping companies understand this and the value a dropshipping supplier brings to their business model.
Treat your dropship suppliers like partners in your business. They contribute to 50% of the operational needs of a dropshipping store. Remember this when combing through the wholesale supplier directory; select a partner, not a vendor.
Pro Tip: Many dropship suppliers offer ample dropshipping automation through the apps that source through them. Automation is one of the best ways to create efficiencies that can help you grow strategically and
Product Categories (breadth & depth)
Dropshipping products need to be of the highest quality. Without quality, your dropshipping store will bear the brunt of negative reviews, low customer retention, and falling profits, if any.
Ensure you select wisely and feed your online store with the best products you can source from reputable suppliers. The best dropshipping suppliers can source products on your behalf, and a top dropshipping app might also have sourcing capabilities.
If you decide to import products, ensure you order samples to test the quality and time needed to receive them. These will indicate whether an app or supplier can meet your objectives.
Pro Tip: Most apps will integrate with one or more premier eCommerce platforms such as Shopify or WooCommerce. If you think you might sell off the platform, you'll want to look for apps that integrate with marketplaces like Amazon, eBay, and Etsy.
Read more on the best dropshipping products to build your dropshipping empire.
Automation
If a dropshipping app is a cake, its automation is the icing. Automation is the key to success. Technology for dropshipping has evolved just like other areas of eCommerce store platforms.
The automation options an app provides will allow you to do much more with your business model and, when leveraged correctly, improve profit margins.
Take as a reference a store that sells widgets and has to download each order manually, fill in an order card with the supplier, get confirmation that the order fulfillment has been completed and the item shipped, and then need manually enter that information into the eCommerce platform to be sent to the customer.
That is a tremendous effort when you scale to 100 or 1,000 orders. When that process is automated, nothing manual needs to be done. The order fulfillment process is seamless and allows the business owner to concentrate on other areas of the eCommerce business.
Pro Tip: Many dropship suppliers offer ample dropshipping automation through the apps that source through them. Automation is one of the best ways to create efficiencies to help you grow strategically and improve profitability.
Shipping Capabilities
Not managing your dropshipping store's shipping effectively will sink your business fast. Shipping is tricky, and if you're not offering free shipping, and even if you are, you are likely not getting free shipping costs, so you'll need to know how to price around it.
Additionally, shipping and returns are paramount for customer satisfaction. You don't want to choose incorrectly here as your customers might wait weeks for an order. This will be a customer support nightmare and likely solidifies itself in negative reviews, which you do not want.
The supplier handles order fulfillment, so understanding where distribution occurs, how stocking and inventory are tracked, and the various options available for shipping have to be a point of comparison for any new dropshipper.
If your customers reside in the United States, you'll want fulfillment in the U.S. There is no competitive advantage in shipping items from China to save a few dollars per item. Margins and discounts need to be managed separately from shipping.
The good thing is most dropshipping apps also have distribution networks and partners in multiple countries to guarantee faster shipping times and better shipping costs.
Spend time reading through the options and deciding your best options based on the geography you intend to sell products.
Pro Tip: Most dropshipping apps have shipping policies that you can access through an FAQ, knowledgebase, or help section. Read through the various options and then reach out to their sales and support staff with questions to determine the options and policies.
Integrations
You might think more integrations equals better, but that is not always the case. Sometimes perfecting the integration with fewer eCommerce platforms is the holy grail. The important thing is to make sure your chosen platform is supported.
Switching to a different and unfamiliar platform is likely not possible once you are established, so ensuring the app supports and values your eCommerce platform is critical for success.
You'll also want to ensure the eCommerce dropshipping platform supports the type of products you want to sell. Meaning… if you want to sell print on demand, you'll need a platform to offer flexibility in variants, categorization of products, and during checkout.
The flexibility within a platform enables retailers to emphasize creative product ideas and grow the business in the way that fits them best.
Pro Tip: Most apps will integrate with one or more premier eCommerce platforms such as Shopify or WooCommerce. If you think you might sell off the platform, you'll want to look for apps that integrate with a dropshipping marketplace like Amazon, eBay, and Etsy.
Niche research is critical. Here is some of our dropshipping niche research to get you going in the right direction.
Market Research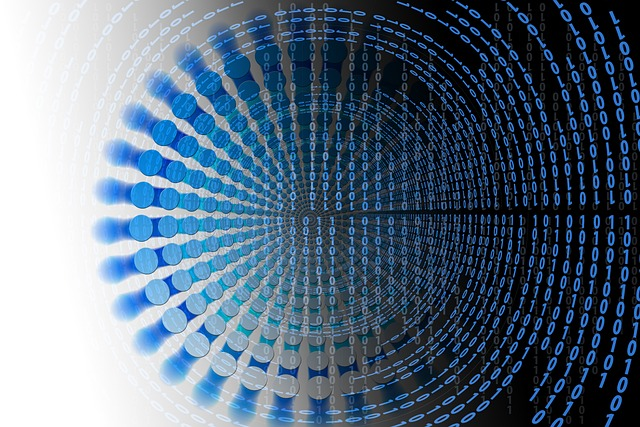 You must do due diligence when starting a dropshipping business. This means market research. You want to know how niches perform, how products sell online, and how competitors fare in your niche, and you want this research to occur cyclically as things change quite quickly.
Dropshipping apps should be able to assist in this area to some degree. Some put more emphasis on this as a feature than others, so understanding your needs and what you're buying into will help you select an app that focuses more or less on this area.
Pro Tip: There are really good tools for research outside the top dropshipping apps, so it isn't essential to use the ones onboard if you want to stay price-conscious with your decision.
Price
One of the most important elements of any new dropshipping business is to control budgets. You don't want to overspend on the infrastructure, or you won't have marketing spend, and without that, you likely won't be in the dropshipping space for very long.
Only 10% of dropshippers are profitable in their first year. (Fundera) You must have staying power to ensure your business stays online beyond the first 12 months.
You'll incur plenty of other costs starting a dropshipping store, such as the eCommerce platform, the domain, the business license, the company organization, marketing campaigns, and all the monthly fees for the smaller items, including the dropshipping app.
Read our complete breakdown of dropshipping costs to understand better what you might be undertaking by starting a dropshipping store.
Pro Tip: Look for dropshipping apps that offer a free plan or have a 14-day free trial or longer. These offer a lot of value and time for you to test the tools before committing.
You can always look into revenue-based financing for dropshipping as an alternative to spending your own money.
Support
If you are going to pay a lot for a service, there needs to be premier support provided to assist you with growing your business. Many apps put a critical emphasis on support and are lauded across review sites for the quality of the support team.
Review sites like Trustpilot and Trustradius to see how the platforms are reviewed for customer service and overall effectiveness. Here's how Trustpilot customer reviews currently have them ranked.
U.S. Multi-Product Dropshipping Apps
The following apps integrate with the top eCommerce platforms, offer critical features, and are used by some of the best dropshipping companies. Qualifying these options against the needs of your dropshipping niche is a great next step.
Worldwide Brands: Trustpilot rating – 4.9/5
Zendrop: Trustpilot rating – 4.8/5
Spocket: Trustpilot rating – 4.7/5
Dropified: Trustpilot rating – 4.7/5
AliDropship: Trustpilot rating – 4.7/5
Sell The Trend: Trustpilot rating – 4.6/5
AutoDS: Trustpilot rating – 4.6/5
SaleHoo: Trustpilot rating – 4.4/5 (U.S. fulfillment, headquartered in New Zealand)
Wholesale2B: Trustpilot rating – 4.0/5
DSers: Trustpilot rating – 3.6/5
Modalyst: Trustpilot rating – 3.3/5 (now part of Wix)
Doba: Trustpilot rating – 3.1/5
Dropcommerce: Trustpilot rating – 3.0/5
Inventory Source: Trustpilot rating – 2.8/5
Sunrise Wholesale: Trustpilot rating – 2.7/5 (not accepting new dropshippers at this time)
U.S. POD Dropshipping Apps
Print-on-demand dropshipping is a massive industry and growing incredibly fast. If you have your sights set on high-quality products with a POD business model, you'll likely want an app that is also a third-party supplier. Here are three to get you started.
Printify: Trustpilot rating – 4.6/5
Printful: Trustpilot rating – 4.4/5
Print Aura: Trustpilot rating – 3.6/5
Pro Tip: There is much more than customer ratings and reviews that need to go into an evaluation, but there's also logically a reason some of these are near the top. Due diligence is your best asset to determine how much stock to put into peer reviews.
Scalability
You'll start small, but you'll want to grow. Maybe you'll scale up in products, maybe you'll have multiple online stores. Whatever the case, you will want to ensure the suppliers, the eCommerce platform, and the dropshipping app you choose allow for scaling.
Since you don't need to worry about store inventory, you focus on front-of-house business essentials like sales and marketing. If you get those right, you'll find that growth opportunities will open up for your business.
Don't push for profitability. As mentioned, less than 10% see a profit in year one. Better to strive for smaller wins and with those know that your business is making strides towards being something bigger than a small business.
Pro Tip: Monitor the trends to find ways to grow your target audience. Whether you monitor through Google Trends or one of the trending product research tools like Thieve or Niche Scraper, you'll see patterns that you can use strategically to scale smartly.
Read next:
Comparing Dropshipping Platforms Wrap-up
Starting an eCommerce store and leveraging dropshipping suppliers through an integrated app is a smart business decision, not a rookie move, so congrats on getting here. You've taken your first giant step into the world of dropshipping.
Sourcing an eCommerce platform for dropshipping will allow you to test the app integration and features and is a logical next step to narrowing down the field. There are certainly a lot of checklist items when starting a dropshipping business, but slow and steady typically wins the race. Good luck!
Comparing Dropshipping Platforms? You Must Compare These Features