Last Updated March 20, 2023
Dropshipping works well for new entrepreneurs, and Shopify makes it easy to start an online store and sell products. This detailed guide will show you how to start a dropshipping business on Shopify.
We will discuss everything you need to get started, from determining your target market, adding products, optimizing your performance, and tips on what to do after launching your store.
So you want to know how to start a dropshipping business with Shopify? Well, you've come to the right place. Let's get started.
How Does Shopify Work?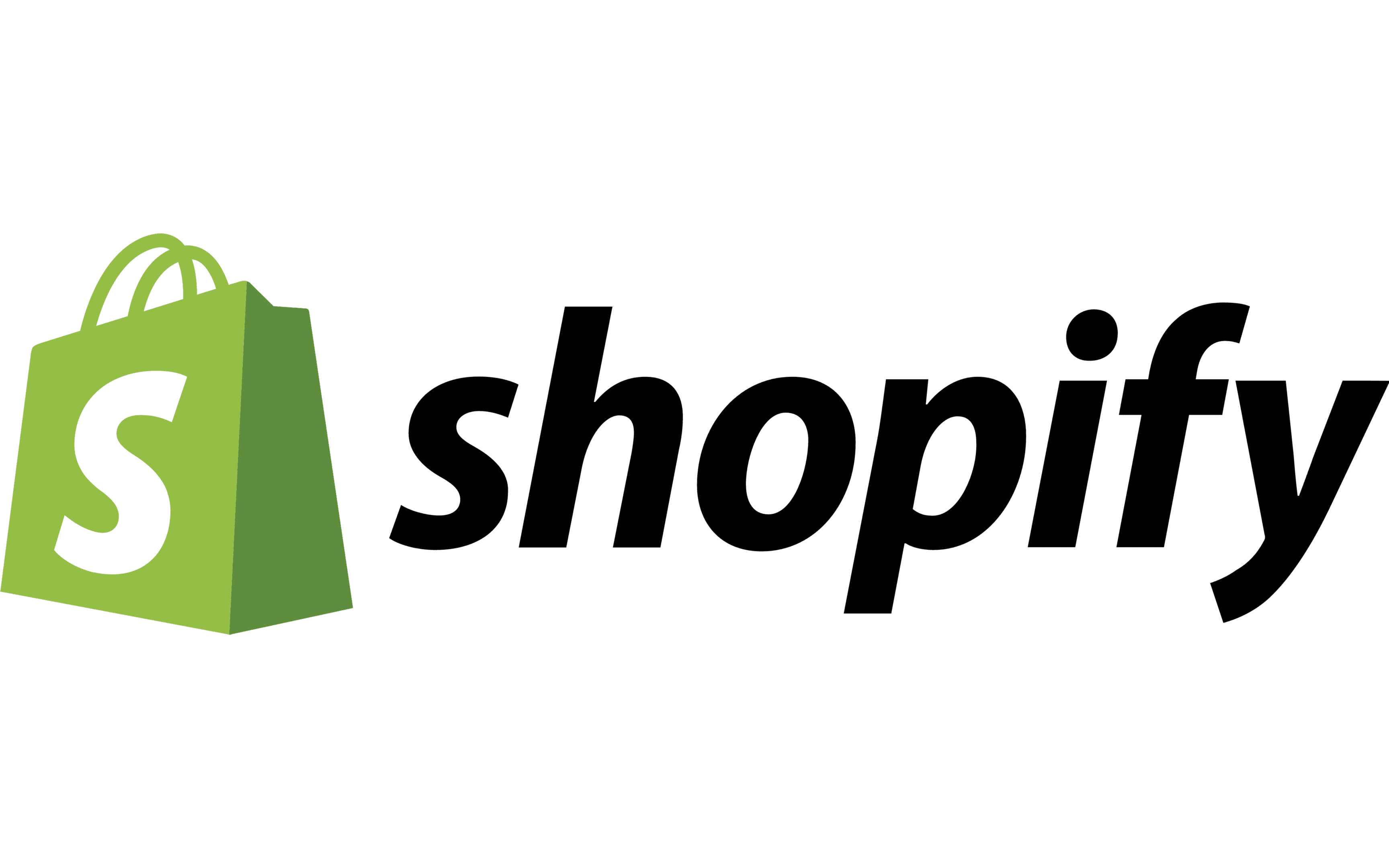 In its simplest form, Shopify is a platform that allows you to create an online store. With a Shopify store, anyone with determination can start their own eCommerce business and grow and manage it using the platform's practical tools. Shopify provides entrepreneurs with everything they need to create a professional eCommerce store, process payments, and ship orders.
Shopify has become a hub for entrepreneurs to meld their dropshipping business into a single platform. Business owners can build and customize their eCommerce store so they can sell in multiple physical and digital locations; experts call this an "omnichannel" business.
That's not to be confused with multichannel commerce, which is quite similar in practice; simply put, omnichannel commerce could only exist with multichannel commerce. Furthermore, experts estimate that multichannel eCommerce sales will exceed $575 billion in the United States by 2023. 
Multichannel commerce – You can interact with potential customers via social media, phone calls, or physical stores. Having a solid online presence is important, but it's also essential that your customers know where to find you in the real world. Multichannel marketing is an excellent way to get people engaging with your brand.
Omnichannel commerce – Omnichannel commerce happens on more than one channel, similar to the multichannel commerce strategy. The crucial distinction is that omnichannel links all channels. Therefore, your customer has a cohesive experience on every platform.
Shopify makes it possible to run an online store and a brick-and-mortar business. Multichannel commerce is vital to Shopify's formula, but the platform also applies omnichannel eCommerce so that users get a cohesive experience. In other words, Shopify is perfect for entrepreneurs who want their dropshipping business run on multiple channels.
Shopify is a cloud-based platform, so dropshippers can access the software from any compatible device. The company manages any updates and server upgrades, so users aren't inconvenienced by the "upkeep" usually required with other software.
However, many dropshippers know that it's rarely the store apps they have to concern themselves with; typically, dropshippers have to juggle multiple suppliers, orders, and customers all at once.
At the same time, they have to find out how to stitch together multiple third-party apps and use the data they collect to improve their business. Dropshippers will notice an immediate benefit when using Shopify, as it integrates all dropshipping tools one might need into a single platform.
How does Shopify do this?
Generally, you can think of the platform working in three different layers creating one powerful eCommerce solution.
The Core product – the platform's core includes everything dropshippers need when they purchase a Shopify plan. In addition, it contains templates for creating an ideal storefront that matches your brand, tools to allow for multichannel eCommerce, integrated payment processing, SEO and marketing tools, and APIs for customizing the Shopify platform to your specific business needs.
Shopify's additional products – A dropshipping business needs to change as it evolves. Therefore, the platform has upgrades that will assist with growth pain points, like more accessible access to capital, Shopify's fulfillment network, and accelerated payment options.
Third-party apps – Shopify likely has the most comprehensive app store of any eCommerce platform. The store has apps that range from accounting and bookkeeping to marketing and social media. In addition to the Shopify app store, companies have access to Shopify Experts, a directory of professionals who can help with everything from designing a custom Shopify theme to setting up a Shopify POS for a retail store.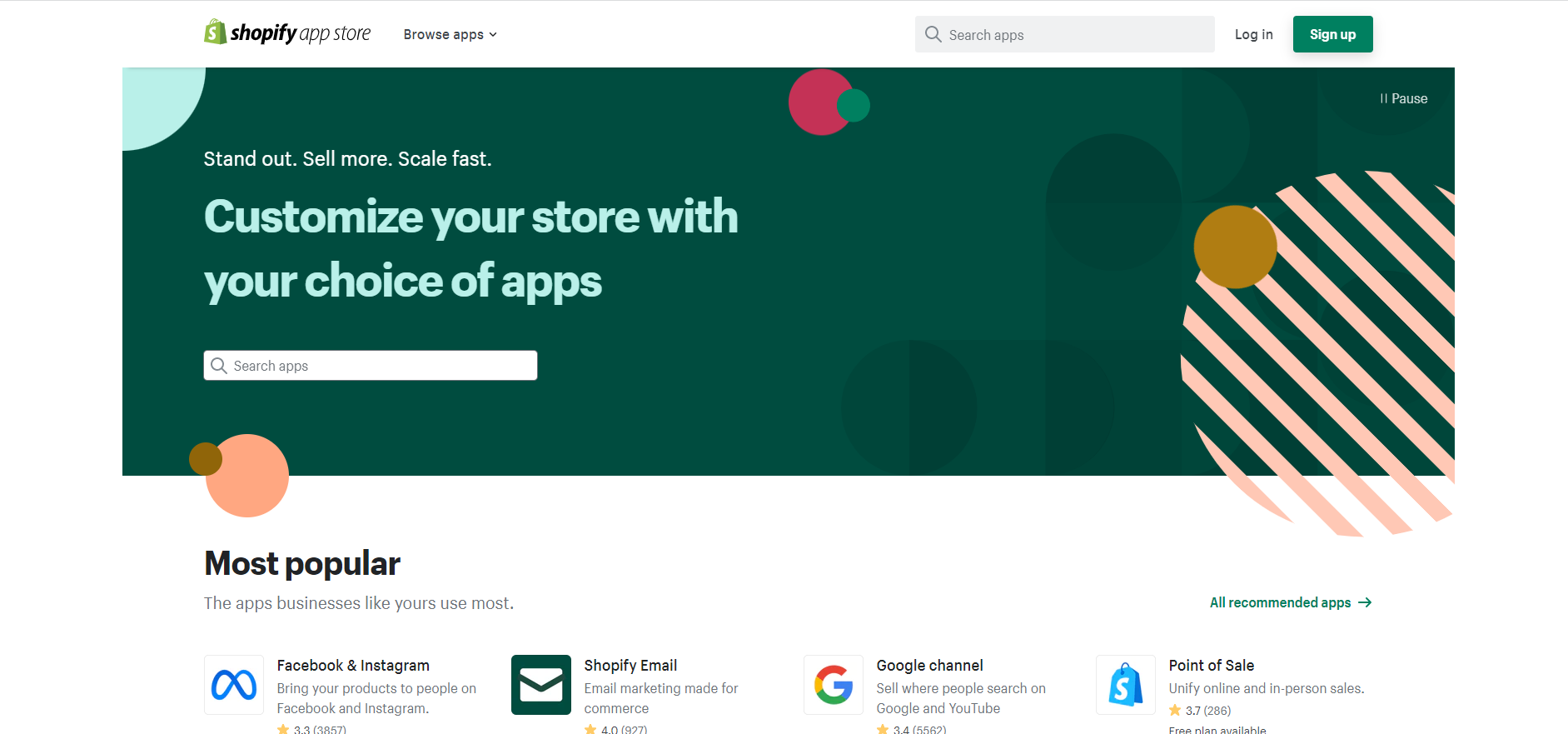 Shopify is the platform of choice for any potential dropshipping business because it offers a comprehensive, all-in-one solution that allows businesses to start and grow their eCommerce operations efficiently and with much less risk. 
What is Shopify Dropshipping?
The dropshipping business model doesn't work without an eCommerce platform to sell online and support business growth. Shopify is that platform, as it offers multichannel eCommerce; Shopify lets companies sell online, in-person, and on the go.
Dropshippers use Shopify to create online stores and manage their inventory, orders, and customers. Shopify also provides users with powerful marketing and SEO tools so businesses can attract more visitors to their stores and convert more of those visitors into paying customers.
If you need to define "Shopify dropshipping," the business model is a low-risk eCommerce solution. You can sell physical products manufactured, warehoused, and shipped by third-party dropshippers from your online store; you don't produce or store anything. Shopify's business model isn't unheard of, but it has become the go-to platform for dropshippers because of its easy and customizable infrastructure.
Shopify is an ideal platform for businesses that want to provide on-demand products to their customers. Companies don't have to purchase their inventory upfront; instead, they can buy it as needed from Shopify's suppliers. When a customer orders from your store, you order the product from the wholesaler, and they ship it to the customer.
Why Shopify for Dropshipping?
If you spoke to proponents of Shopify's platform, many of them would tell you that Shopify is the best eCommerce platform for dropshipping because it offers everything businesses need to start and grow their operations. While it's challenging to distill Shopify's benefits to a few key points, the following three reasons are often cited as Shopify's main advantages for dropshipping businesses.
Shopify is a Highly Integrated eCommerce Platform – Shopify enables businesses to operate through a centralized platform and offers the opportunity to integrate with commerce ecosystem integrations. This access allows for depth in themes, apps, channels, products, and experiences.
Shopify Removes the Complexity – Starting a business needs to be more friendly to independent operations. Shopify understands this and offers a platform with a low barrier of entry and access to growth tools.
Shopify Scales with You – Shopify is a platform that can grow with your store and allows companies to scale up as their operation grows. Shopify offers enterprise-level plans for businesses with complex needs and champions a model that claims your business will never outgrow the platform.
Why Shopify is Right for a Dropshipping Store
Determining how Shopify is suitable for dropshipping businesses may be subjective, as all companies are unique. However, Shopify's platform is lauded for its user-friendliness, comprehensive features, scalability, and integrations.
Ultimately Shopify continues to be one of the most popular platforms because:
Shopify is Made for Dropshippers
Shopify is very user-friendly, especially for those new to dropshipping. Some examples of its ability to integrate with other valuable platforms are Mailchimp, Instagram, PageFly, and even dropshipping apps like Printful and Printify.
Shopify has Valuable Features
Entrepreneurs have everything they need to operate a successful online store. Not only does Shopify have a complete set of features accessible from their platform, but you can also install various apps created by third-party developers to customize your store and create seamless integrations.
Shopify Provides One, Unified Solution
Using Shopify helps you avoid many preliminary steps to create an eCommerce business. For example, there is no need to find a web hosting service for your website or design your online store with complex code.
Shopify typically provides low-code solutions that do not require technical expertise. You also don't have to manage inventory sources; in other words, the 'gatekeeping aspect' of starting a drop shipping business is negligible.
Before Starting a Dropshipping Store with Shopify
As we mentioned, Shopify doesn't require much financial investment or technical expertise. However, you should still start a Shopify dropshipping store with preparation. Here are several things you should consider before starting your Shopify store.
Figure Out if Your Niche is Profitable
Logically, this is the first step, as you need to sell products people want to buy to make money. Next, you'll need to research your niche to determine if there is a product demand. The easiest way to do this is using Google's Keyword Planner tool, which will show you how many people are searching for keywords related to your products. 
You're on the right track if there is high demand for the products you want to sell. Ensure that you're interested in the products and run some numbers to estimate your profitability for each item. You need to figure in shipping fees, marketing, your supplier's fees, and the cost of doing business. Ideally, you want to select low-cost, high-quality products in demand that you can sell for a profit. Check out supplier websites and use Shopify's Gross Profit Calculator for a clearer picture. You're in good shape if your dropshipping business can make 70% margins.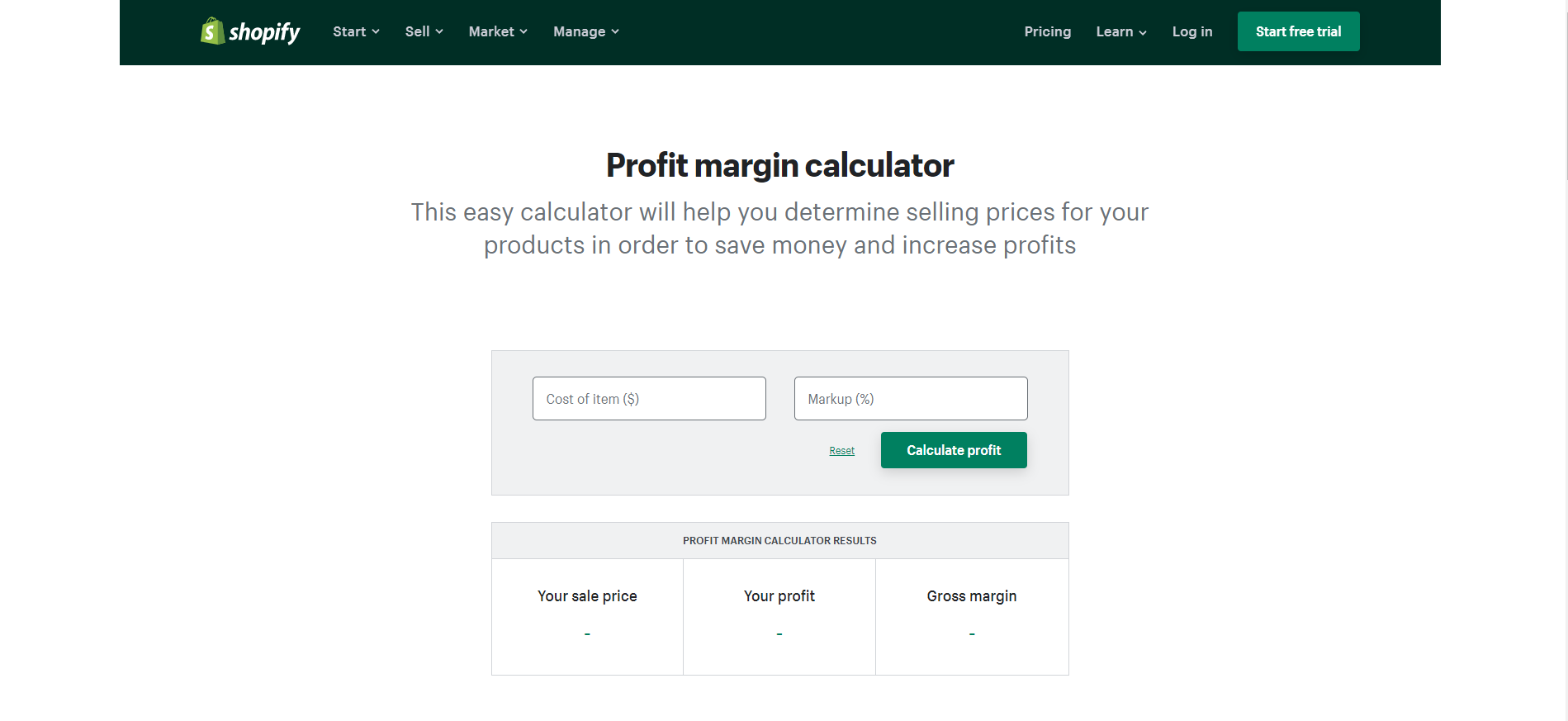 Determine Your Target Market
Next, determine your target market. This can be tricky as you want to make your niche more specific but broad. A broad target market may be easier to reach but more competitive and saturated. On the other hand, a narrow target market can be challenging but less competitive.
To determine your target market, start by brainstorming who would be most interested in your products.
Are they male or female?
What is their age range?
What are their interests?
Who do they follow on social media?
What are their pain points, beliefs, or desires?
Who are your competitors for this audience?
Once you've answered these questions, you should understand your target market and who you're trying to help. Next, consider what software you could use to validate your market.
You're looking for as much traffic and revenue data as possible. Software such as Survey Monkey (for consumer sentiment), Google Trends (to monitor what's "hot"), and Ahrefs (for monthly search volume) can help. Finally, customer interactions are also an insightful way to understand what they want and what direction to take.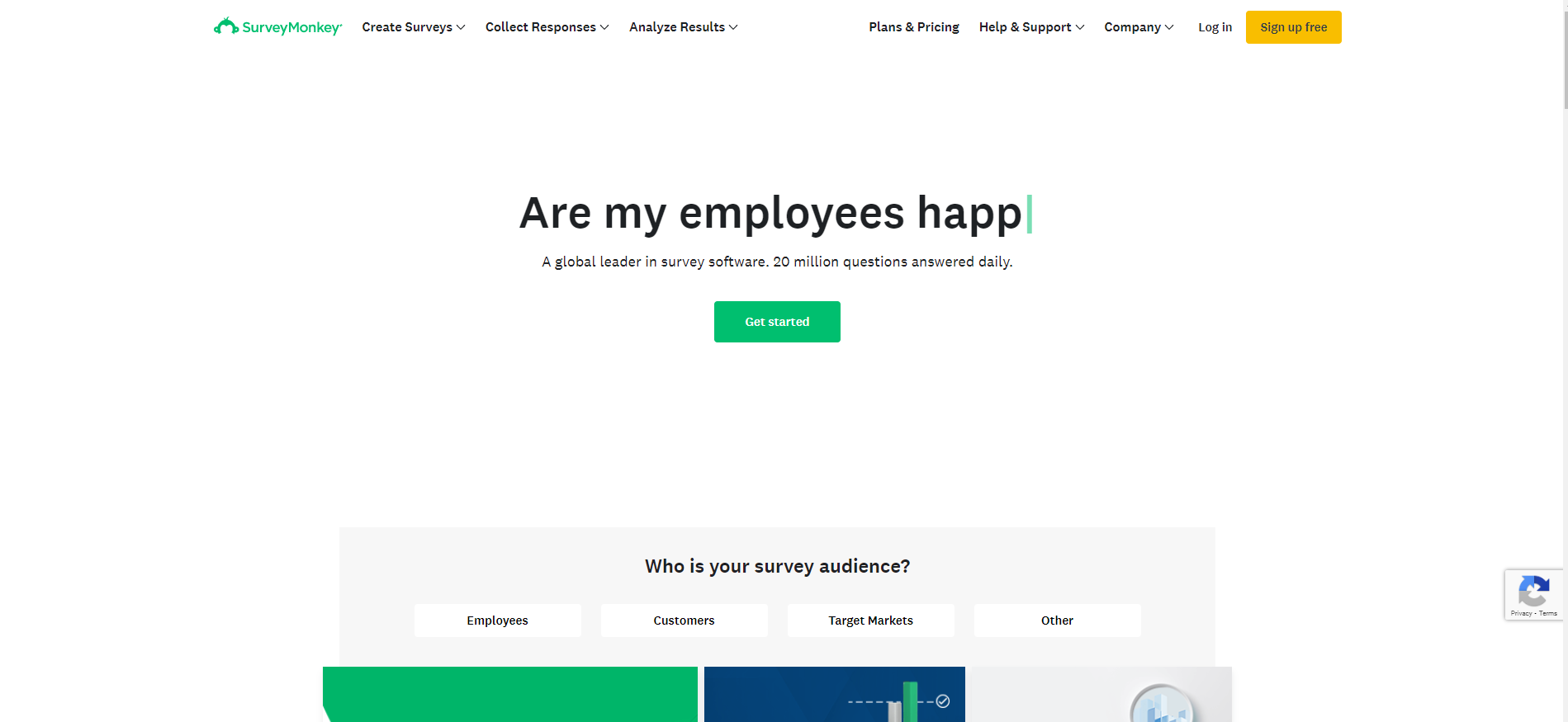 Dropshipping Apps
Leverage the Shopify app store for apps created by third-party developers to help you run and customize your Shopify dropshipping store. There's an app for almost everything, including apps to help with product sourcing, marketing, shipping, accounting, and more. You can choose the best dropshipping app when you know your niche and target market.
Dropshipping apps handle their suppliers differently, so companies must evaluate the apps to determine if they meet specific criteria. Some of the most popular dropshipping apps are:
Printful – For Shopify stores wanting to sell custom-printed products like t-shirts, posters, mugs, and more. You can read our complete Printful review for more detailed information on its viability for your business.
Spocket – Spocket is an ideal app for entrepreneurs who want to source products from global dropshipping providers, giving you the opportunity for 30% to 60% margins. They specialize in inventory syncing, extremely-fast delivery, and vetted suppliers. For more information, please read our full review of Spocket.
SaleHoo – SaleHoo is a great dropshipping app that allows sourcing products and direct integration into Shopify. SaleHoo offers both a SaleHoo Directory and a SaleHoo Dropshipping application you can select from depending on your settings and overall needs. Stay informed. Check out our comprehensive SaleHoo review.
Select The Best Suppliers
A dropshipping supplier is pivotal to the success of your business because, without them, your dropshipping store won't contain any products. Once you know which dropshipping products you want to sell, it's time to find a supplier who can offer high-quality services.
E-commerce platforms like Shopify simplify finding potential suppliers by connecting the best options directly to your online Shopify dropshipping store. There are countless dropshipping providers, but not all of them will be a good fit for your business. The following tips will help you find the best Shopify dropshipping suppliers:
Read Shopify dropshipping reviews 
Check for Shopify partner programs 
Analyze Shopify dropshipping supplier's shipping times and locations 
Research Shopify dropshipping supplier's return policy 
Inquire about Shopify dropshipping supplier's customer service
To find dropshipping suppliers, you can use Shopify to connect with potential providers or use dropshipping apps like DSers, Spocket, Worldwide Brands, SaleHoo, and Printful. Typically, your supplier is specific to the items you want to sell in your store. When evaluating Shopify suppliers, consider the following factors:
Dropship Products – The most critical factor is whether the supplier has the top dropship products you want to sell online. Without this connection, the rest of the factors don't apply. Make sure you cover this first and foremost.
Pricing – Make sure the Shopify dropshipping supplier's prices are competitive. If the dropshipping supplier's prices are too high, you'll have a hard time making a profit. If the Shopify dropshipping supplier's prices are too low, the products might be of poor quality.
Shipping Times and Locations – Find out how long it will take for your Shopify dropshipping supplier to ship products to your customers. Dropshipping suppliers located in countries overseas will have longer shipping times. 
Return Policy – Ensure the supplier has a fair return policy for you and your customers. A return policy that is too lenient will result in you losing money on returns. But a return policy that is too strict will result in unhappy customers and negative reviews.
Customer Service – A supplier with good customer service will be responsive to your questions and concerns. Conversely, a dropshipping supplier with poor customer service will be challenging and make it hard to resolve issues.
Select a Shopify Plan for Your Business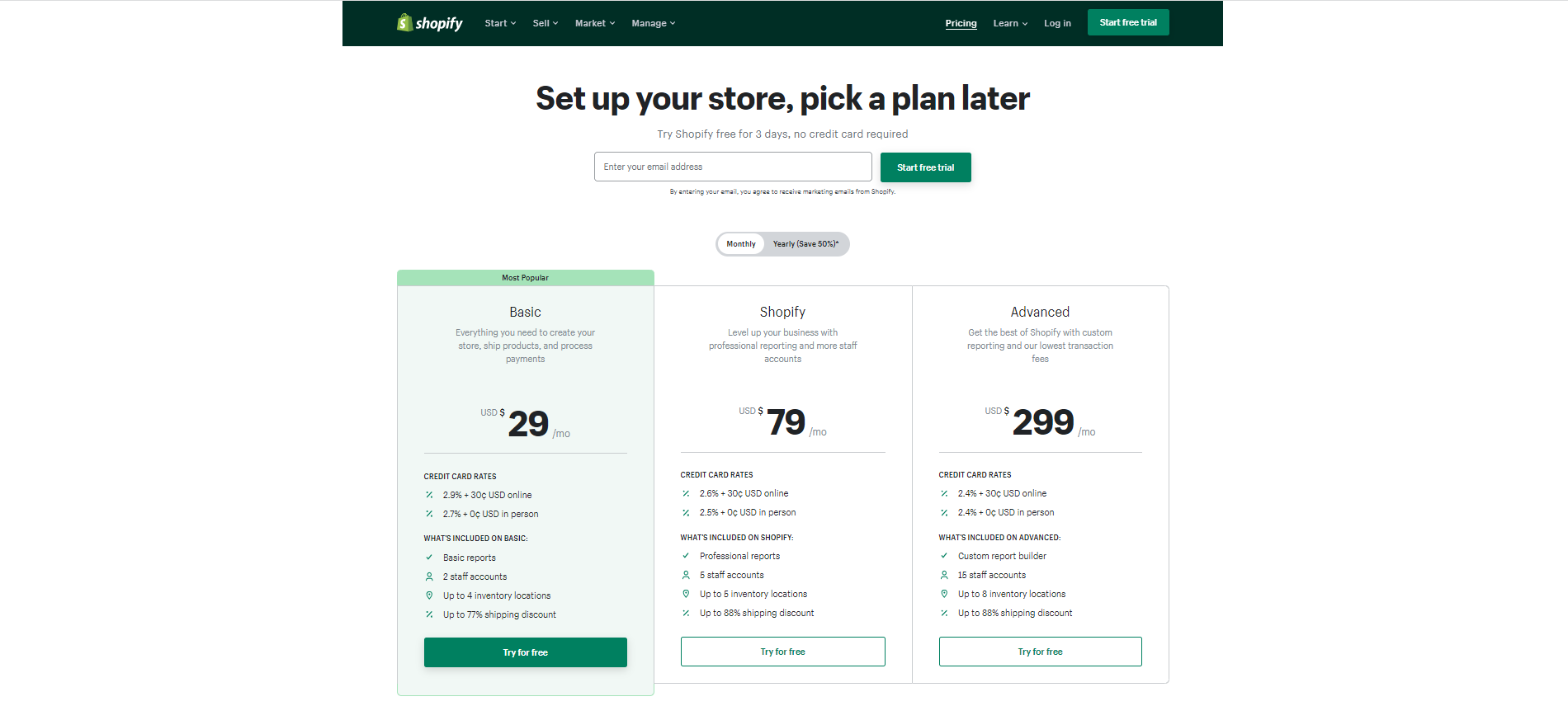 Shopify offers three standard plans: Basic, Shopify, and Advanced; each plan provides more benefits and value to the dropshipper. 
Basic Shopify – The Basic Shopify plan includes all the necessities to create, store, ship, and process payments for your customer's orders. Basic Shopify plan holders enjoy up to a 77% shipping discount on their orders, two staff accounts, and access to basic reporting.
Shopify – This is the platform's mid-tier plan that is more of an upgrade and the next logical step for expanding eCommerce businesses. The mid-tier program gives account holders access to 5 staff accounts and professional reports; with expansion comes larger orders, so this plan compensates dropshippers by offering up to 88% discounts on shipping.
Advanced – The best plan for dropshipping businesses on the platform and a more customizable plan for your business. This plan includes the lowest transaction fees, up to 15 staff accounts, and over eight inventory locations. This is the plan you will want once established on the platform.
If these plans don't meet your needs, Starter is the alternative solution for businesses to review. With Starter, dropshippers can set up their store in minutes and sell across multiple social media platforms. This is an ideal plan for stores that want to explore Shopify further but need more time.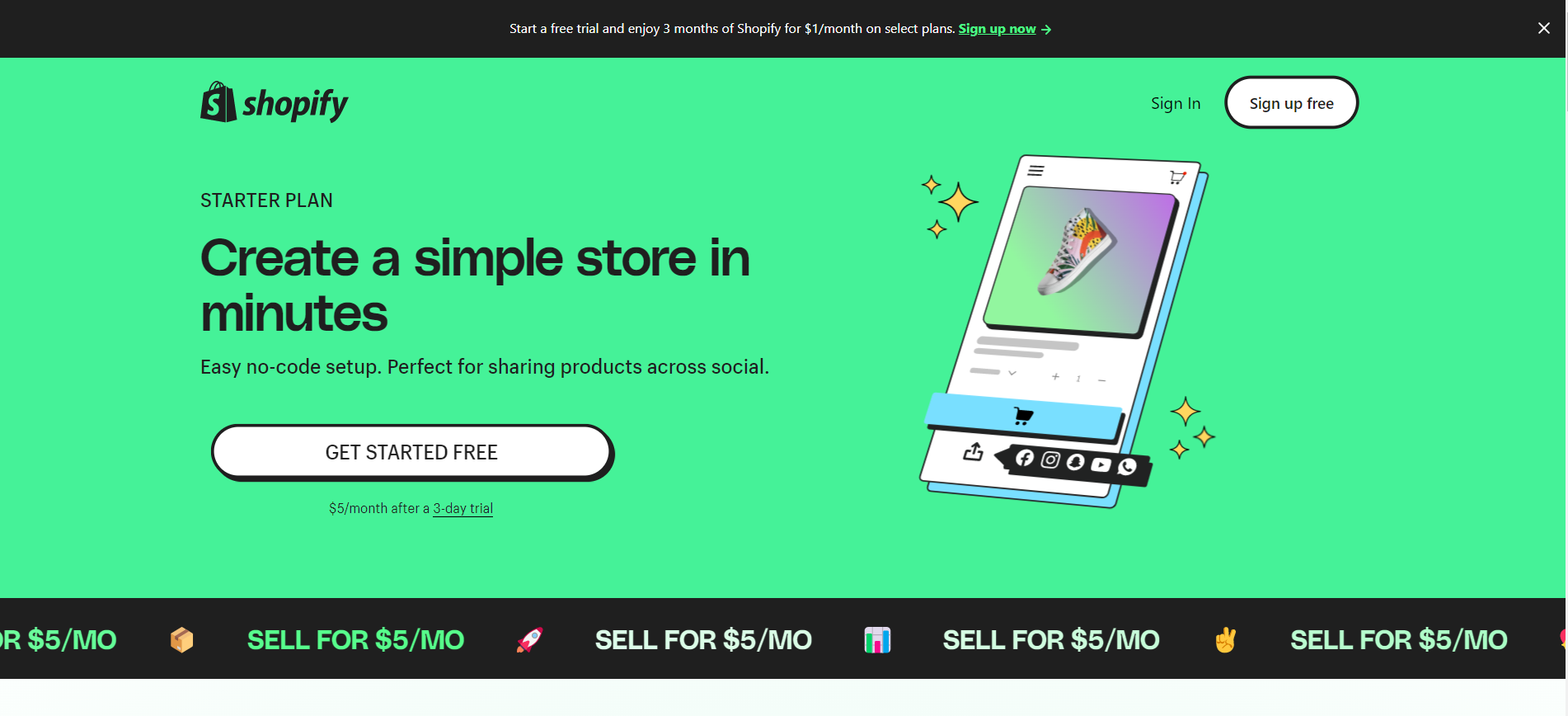 Shopify also has a plan for companies that have the potential to do a lot more business than your average dropshipper. With Shopify Plus, businesses get access to enterprise-level benefits, which they can use to help their business grow profitably and succeed wherever they operate.
Shopify Plus is the most expensive plan; it's $2,000 per month or a variable rate for higher volume businesses. However, Shopify Plus businesses get access to exclusive benefits such as:
Better conversions with Shop Pay
Customizable checkout with advanced features such as discounts and better shipping rates
Decreased marketing and conversion costs with Shopify Audiences
Complex automation that helps you save money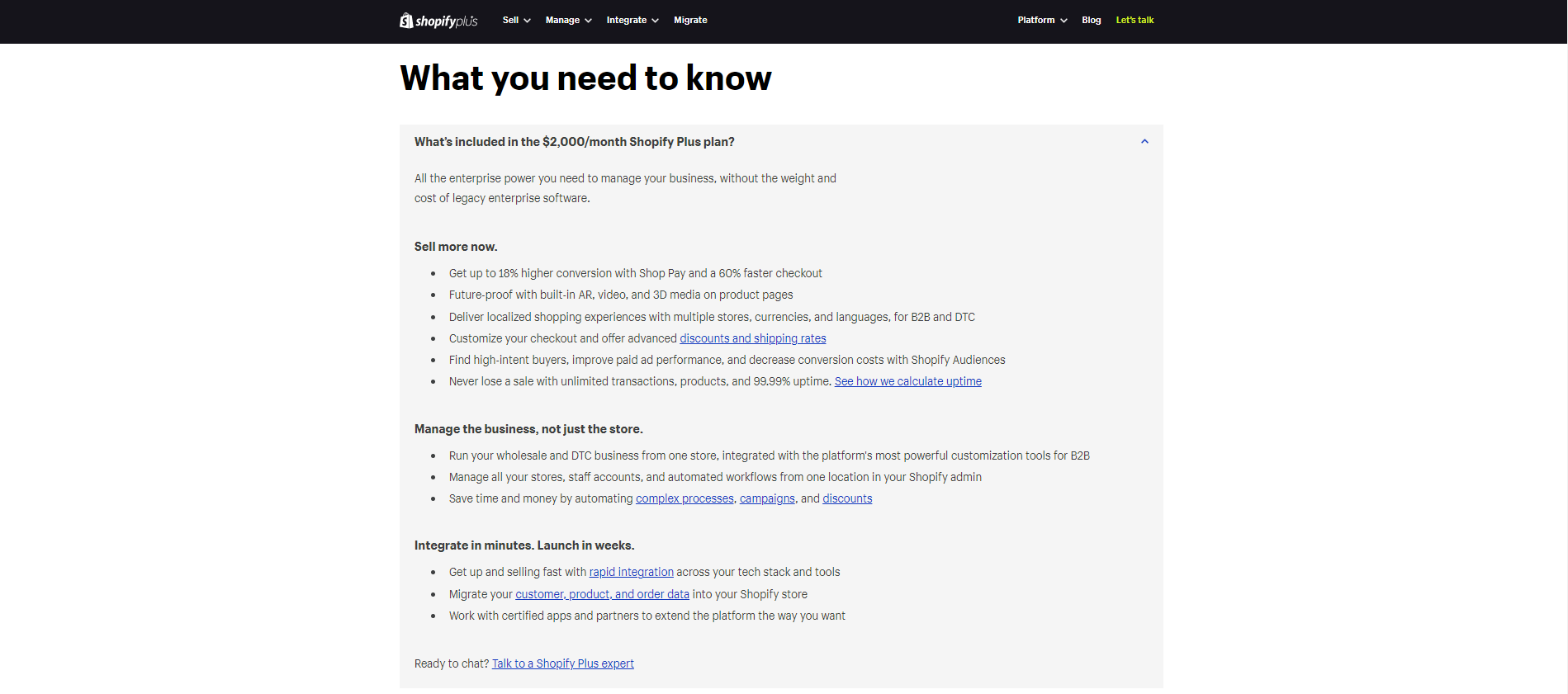 Create Your Marketing Plan and Budget
Dropshipping is a great eCommerce business model because it gives you more time to focus on marketing your store and promoting your products. A well-executed marketing strategy will be vital to getting your first sale and continued success with dropshipping. With many online stores selling similar products, standing out from the competition is a must.
While there are many ways to market your Shopify dropshipping store, it's crucial to create a marketing budget and stick to it. There are free marketing tactics you can utilize, such as:
Social media platform posts on Twitter, Instagram, and Facebook
Content marketing through blogging, articles, and guides
Email marketing through Mailchimp, HubSpot, Moosend, or ActiveCampaign
SEO to rank your Shopify store in Google organically using tools like SEMrush or Ahrefs
YouTube videos on a YouTube channel or video marketing in general; in a Wyzowl report, they surveyed businesses, and 86% say they are incorporating video into their strategy.
Some businesses have taken to answering questions on common forums like Reddit and Quora to help build trust and authority in their niche.
Some of these methods are long-term solutions and take time to establish. Paid marketing methods are also effective but can be expensive if you're not careful. Some popular paid marketing methods include:
Facebook Ads – Facebook Ads are one of the most popular paid marketing methods because they allow you to target specific audiences based on interests, demographics, and behaviors.
Google Ads – Google search accounts for over 90% of the market share globally, so it's a good reason why dropshippers would want to leverage the value here to gain top positioning for their online store and products.
Influencer Marketing – Influencer marketing is when you partner with someone who has a large following on social media or use their blog to promote your products.
Paid marketing can be very effective, but tracking your results and ensuring you're getting a return on your investment is vital. Otherwise, you could quickly burn through your budget with little to show.
Start small (maybe $100/day) when creating your marketing budget and scale up as you see results. Also, keep going even if you are still waiting to see sales. It typically takes six months to build a successful dropshipping store.
Decide How You're Going to Price Your Products
It should be no surprise that product pricing is a fundamental decision for any Shopify dropshipping business. After all, your prices will determine how profitable each sale is and your level of success.
Pricing affects dropshippers and consumers differently. It's best if a dropshipper understands that customers are price sensitive because they are more informed by their purchases.
When it comes to Shopify dropshipping, there are two pricing strategies you can use:
Cost-plus pricing
Competition-based pricing
The cost-plus pricing strategy is the simplest way to determine a product's retail price. First, you calculate the costs associated with sourcing, manufacturing, and shipping the product. Then, you add a markup percentage on top of that cost to determine the final price. The markup percentage is the percentage of the product cost that you want to make in profit. 
The competition-based pricing strategy involves setting your prices based on your competitors' prices for similar products. To do this, you'll need to research your competitor's prices and find a balance between being competitive and making a profit. Each pricing strategy has pros and cons, so it's ultimately up to you to decide which makes the most sense for your business.
Decide Where You're Going to Advertise Your Dropshipping Store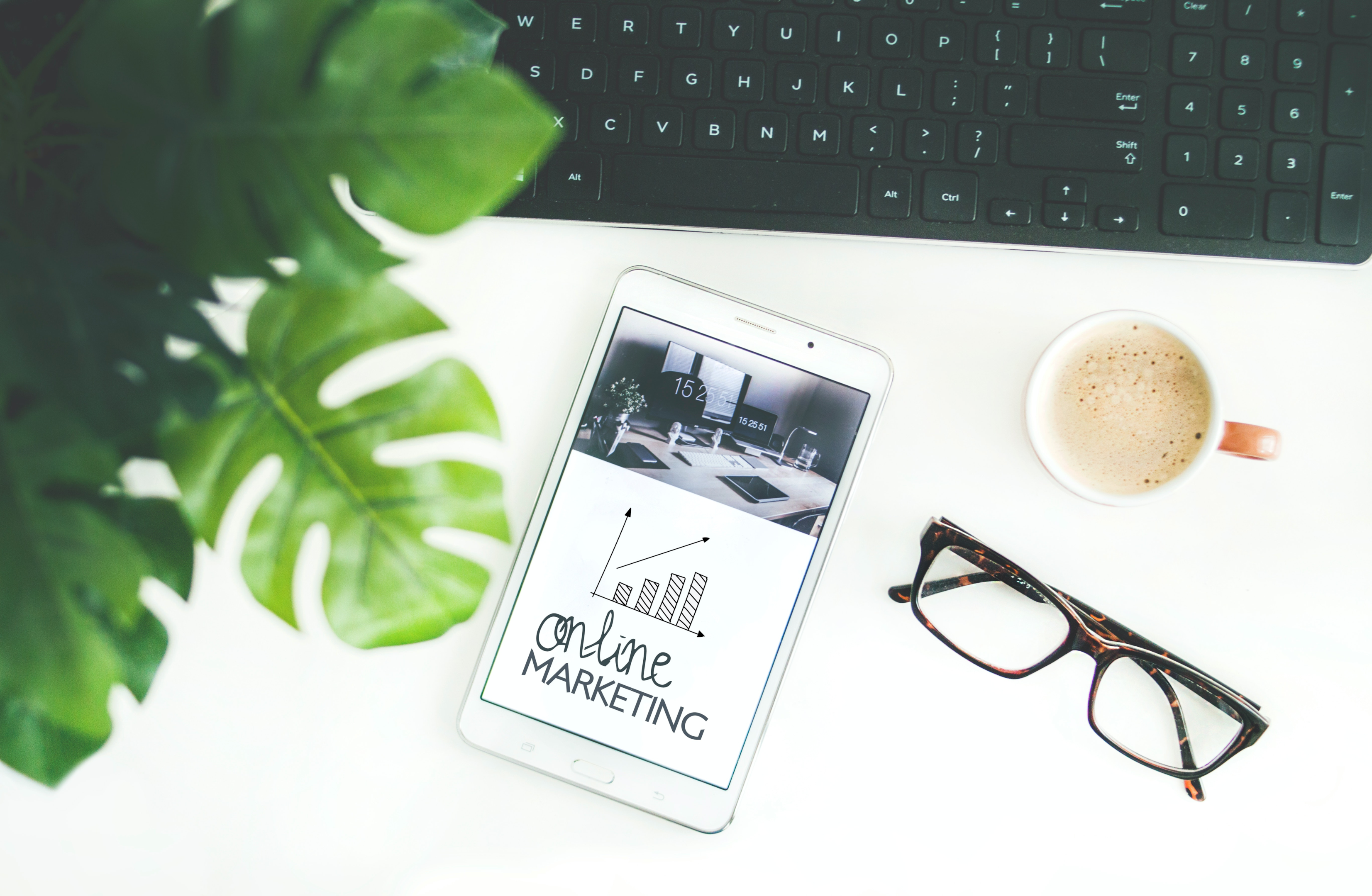 Now that your Shopify store products are appropriately priced, it's time to increase your traffic. Advertising is a great way to get people to your dropshipping store and start making sales. While you can use many advertising platforms, we recommend starting with one and scaling up later. 
As mentioned earlier, some of the most popular advertising platforms are:
Google Ads – Google Ads is a paid advertising platform that allows you to place ads on Google.com and millions of other websites across the web.
Facebook Ads – Facebook is the most popular social network globally, with over two billion monthly active users. Use it for personalized content and ads based on past behavior.
There are other methods, with email marketing being the best because it has a potential ROI of $36 or more for every $1 spent. Furthermore, nearly 40% of businesses have increased their email budget this year to leverage this marketing channel. Email lists must be curated over time, so you're not likely to be able to start with email marketing until you grow your subscribers.
7 Steps to Start Dropshipping on Shopify