When it comes to quitting your job, there are a lot of factors to consider. You might be wondering if you have a valid reason to leave. Well, look no further – we've compiled the top 10 reasons for leaving a job plus added three more.
Whether you're looking for a new opportunity or simply unhappy with your current position, these reasons will help you make up your mind. So, what are you waiting for? Start planning your exit strategy today!
1) You're not being paid what you're worth
If you're not being paid fairly or to your liking, it's certainly time to entertain other offers. If you have the experience behind you, shopping yourself out to see what other companies are willing to pay is a "no-brainer." It's time to find a company that will appreciate your skills and talent, and pay you what you're worth.
There's no shame in leaving a company that doesn't value you. In fact, it's the smartest thing you can do for your career goals. If you stay too long, you might miss out on growth opportunities available elsewhere or even your dream job.
So don't stay at your current job if you're not being paid what you're worth. It's not worth your time or energy. Find a company that will give you the salary and benefits you deserve. You deserve to be paid what you're worth. And there's nothing wrong with asking for what you deserve.
2) Salary and benefits are not competitive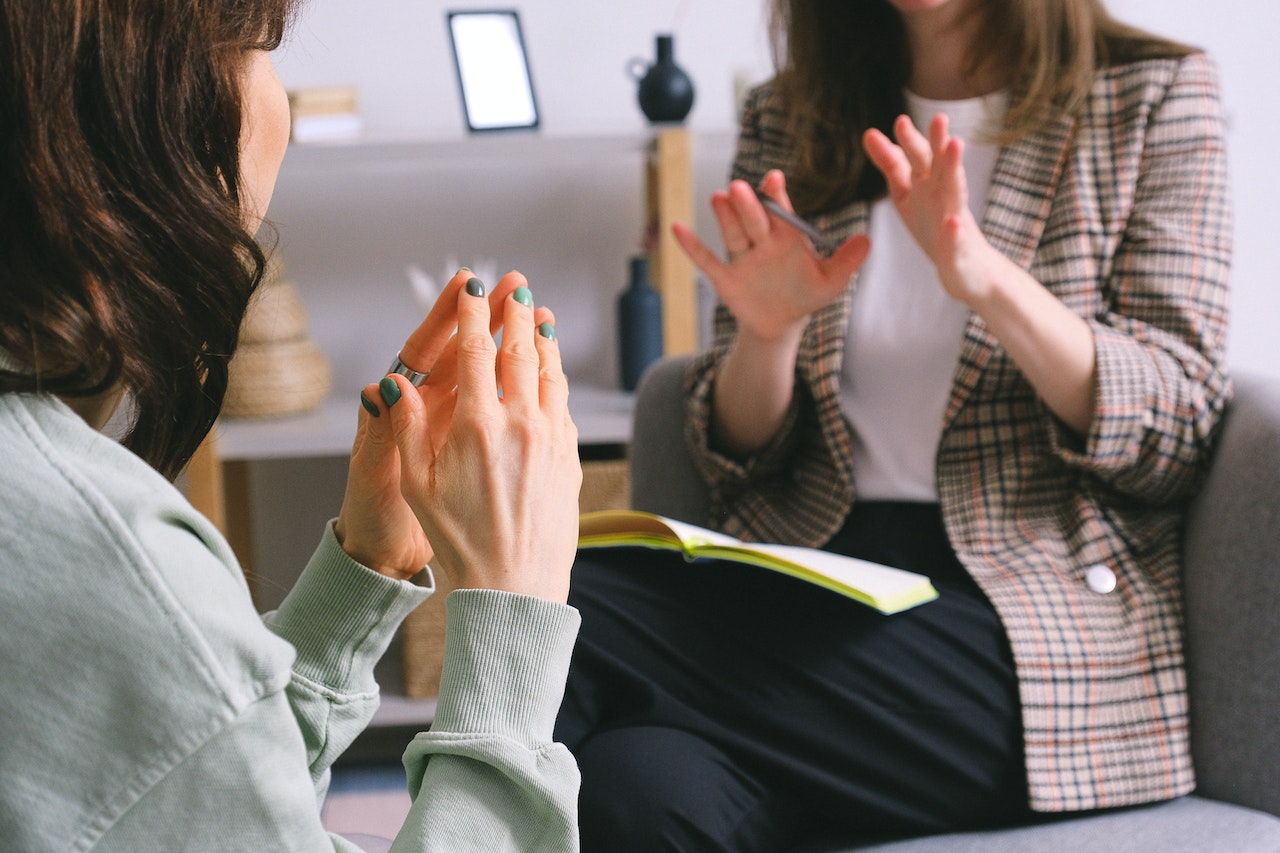 Leaving a job because the salary and benefits are not competitive is a very common reason for leaving. And unfortunately, it is an all too common occurrence in our society. Beyond receiving a living wage, everyone deserves a competitive salary and benefits from a company.
You give a company quite a lot of your time, energy, dedication, and accountability. You should be paid for the value of those to your employer. Without a quid pro quo relationship, someone is being taken advantage of. A decent salary can go a long way in helping you to deliver your job duties effectively and keeping an employer from being a previous employer.
3) The company has no room for growth or advancement
Leaving a job and company because you are not being paid what you're worth is one thing, but if the company has no room for growth or advancement, that's another reason to leave. If you want to progress in your career, you need a company that can offer you that opportunity. A company with limited professional development opportunities or a low ceiling won't benefit your career growth.
You may find a company with more potential for growth elsewhere. A company that promotes from within and has regular advancement opportunities might be best for those who aggressively seek evolution within their career goals. Some might be intimidated by the competitive nature of a company culture that advances from within and sees their career path differently.
You need to decide your level of comfort as it relates to the size of an organization as typically the larger organizations and corporate ladder exist in corporations, not in smaller niche organizations.
4) You don't believe in the company's mission or values
You've decided that you're not going to put up with being undervalued any longer. You've spoken to your boss and let them know that you are leaving the company because you don't believe in the company's mission or values.
Maybe the company doesn't really have an established mission or values. Your options are to express your interest in helping to formulate those or you decide to leave. If a company doesn't have a mission or values, it might be a sign that the culture isn't that great either.
If your company does want you to help them establish their mission or values, that is a great opportunity for professional growth, which can help you further in your career path or at your current employer.
5) A toxic work environment or poor culture overall
Leaving a job because of a toxic work environment or poor culture is never easy. However, it is important to remember that your worth is not simply monetary. A lackluster culture or a toxicity level within the office that is unsustainable is grounds for departure. You deserve to work in a nurturing environment where positivity is the rule of thumb. You should not have to put up with a hostile or negative work environment.
If you are feeling unhappy or uncomfortable at your job, it is important to speak up and address the situation. If your concerns are not addressed by your employer, it may be time to consider leaving. It is never easy to walk away from a job, but if the situation is intolerable, it may be the best option.
In times when there are hot job markets, it is easier to walk away. In times when the economy is unstable or job prospects are limited, it might be best to stay at your current job until the market turns in your favor.
If you are considering leaving your job because of a toxic work environment or poor culture, here are a few things to keep in mind:
Talk to your employer: If you are feeling unhappy or uncomfortable at your job, the first step is to talk to your employer. Address the situation head-on and let them know what is going on. Your employer may not be aware of the issue and may be willing to address it.
Research your options: If speaking to your employer does not resolve the issue, research your options. There are many resources available for people who are considering leaving their jobs, including career counseling services and online resources.
Create a plan: Leaving a job can be stressful and overwhelming. Make sure you have a plan in place before you quit. Have a backup plan for finances and make sure you have enough saved up to cover yourself until you find another job.
6) The hours are too long and it's taking a toll on your personal life
A toxic work environment can show in many ways, one being a lack of a work-life balance. In the modern era we live in and with the number of hours we spend working, a work-life balance is something we must strive to obtain. Without it, you are likely to struggle within any career, at any job position, or within any organization that doesn't take it seriously.
Prospective employers should be asked questions as they relate to the work-life balance of an organization, and they should be able to provide examples of how they promote a healthier work-life balance as part of their professional development program. Make sure this is one of your questions at any job interview.
A major life event such as having a new baby, or significant health issues for you or a family member can be a reason for a career change, a career break, or an at minimum a more flexible schedule. Find out what your needs are and address them with your current employer or a potential employer head-on.
7) The work is boring or not challenging
Leaving a job because of boredom or lack of challenge might seem like a risky move, but it can be a career-defining moment. When you're not challenged in your job, it's hard to stay motivated and engaged. You may find yourself daydreaming about other things or looking for ways to procrastinate.
Besides salary, challenging and rewarding work is one of the top-rated things most job seekers search for in a prospective employer. If you're passionate about what you are doing, other issues might not seem as big.
You can combat this issue in your current company by asking for a new challenge, by asking for new job duties, or by changing job descriptions.
8) Unreasonable workload or unrealistic deadlines
Leaving your job and company because of an unreasonable workload or unrealistic deadlines is definitely a valid reason. It can be really tough to stay at a job that is continuously putting you under unnecessary stress. A workload that is consistently keeping you weighed down physically, can also weigh you down mentally, and that is the bigger danger.
Undue stress is unhealthy, unwarranted, and unneeded. Your best bet in this situation is to look elsewhere for a better balance of workload and deadlines. If your current company doesn't understand that a stressful work environment creates an unhealthy culture, it's time to find a new job and look for career growth opportunities elsewhere.
Chances are that there are systemic problems abundant throughout the organization if there is no sensible understanding of utilization and how much one person can deliver during the average work day.
9) Your boss is a micromanager or is claiming work you've done as his/her own
If you are leaving your job and company because your boss is a micromanager or is claiming work you've done as his/her own, here are some steps to take:
Talk to your boss about the situation. Chances are, he/she is not aware that what he/she is doing is causing you to leave. Explain how their micromanaging or stealing of credit is making you unhappy and preventing you from doing your best work.
If talking to your boss doesn't help, consider talking to someone else in a position of power at the company. This could be a human resources director or even the CEO. Let them know what's going on and that you would like their help resolving the situation.
If talking to your boss or other company officials doesn't help, it might be time to start your job search. Don't be afraid to put yourself first. There are many career and job options available for passionate individuals.
10) Poor leadership – lack of communication, uncaring, etc.
Leaving a job and company is never easy, but when it's for reasons like poor leadership, it can be especially difficult. If it's clear by your attitude and confirmed by the attitude of others around you that there seems to be an issue from the top down, you'll likely want to look for a new position.
Feeling undervalued or unsupported by your hiring manager is one thing, but if it's systemic, that can create a toxic work environment that even the best perks, salary, or co-workers can't overcome.
Remember that any new job might start out great and then slowly deteriorate over time. Remember also that future employers might look great on the surface, but due diligence is a must to ensure your transition to a new company doesn't put you back into a similar situation.
One of the most important career tools you can use is to look at sites like Glassdoor and others that rate and review company culture, company leadership, and other areas of an organization including the hiring process.
11) You don't like your co-workers
Leaving your job and company because you don't like your co-workers happens more than one might think. Considering the amount of time you spend with a co-worker, it is always nice to get along and feel that you share in the experiences as colleagues at a minimum.
When you don't see eye to eye with someone you spend considerable amounts of time with, it typically results in a terrible job experience overall. Even a dream job can be tainted by having to deal with co-workers you don't agree with or get along with.
12) The company is going through layoffs and you don't want to be the next one to go
You can never anticipate a current employer's financial issues. Nor should you take responsibility or feel indebted to them because of financial mismanagement. You might be able to collect unemployment if your company lays you off but why risk that? You might leave your job prematurely, but it might be a valid reason to make a clean break with your current employer.
If you have decided to leave your job based on company restructuring, downsizing, or some other reason you feel your job is in jeopardy, you need to start thinking about what to do next. One option is to start your own business. This can be a risky move, but it can also be very rewarding. If you are interested in starting your own business, there are a few things you need to do first.
The first step is to come up with a business idea. This can be tricky, but it is important to choose something that you are passionate about. The second step is to do some research and figure out if the idea is feasible. The third step is to create a business plan and make sure that the idea is profitable. The fourth step is to get started! This can be difficult, but it is worth it in the end.
If you are not sure where to start, there are a few resources available online. The Small Business Association (SBA) has a lot of information on starting a business, and SCORE is a nonprofit organization that offers free mentorship and advice to small businesses.
13) There are better opportunities for freelancing and being your own boss
A common theme that seems to be taking over a large percentage of the working world is the gig economy or freelancing. Freelancing can be a great way to get started in your career or bridge a career change and can have a lot of benefits.
The first benefit is that you can work from home. This is a great option for people with kids or for people who want a flexible schedule. The second benefit is that you can choose your own clients. This is a great option for people who want more control over their work life. The third benefit is that you can make more money. Freelancers typically charge more per hour than employees do, and they also have the opportunity to make more money if they work overtime or on weekends.
If you are interested in freelancing, you'll want to read some of our recommended posts on freelancing including:
Additional Freelancer Resources
Resources for Job Seekers
We've compiled some resources to help you in writing your career story. Check out the links below to get started or contact us with any questions.
Resume Assistance – TopResume, Jobscan
Company Reviews – Glassdoor, Vault, and CareerBliss
Top 10 Reasons for Leaving a Job Wrap-up
Leaving a job is never an easy decision and is likely something you'll think about before and after for quite some time. A prospective employer can have the "grass is always greener" appeal but might be as bad as a former employer or previous job.
When conducting your job search, remember to leverage all the career tools available and to really think about what you want in a new challenge. Asking questions of not just the hiring manager at a potential employer but also being able to talk to the employees will give you a sense of whether it is a good fit for you. Keep in mind that a job interview is your opportunity to qualify for the company too.
Our best advice is to spend some time evaluating what is most important for your career growth. Do you want remote working opportunities, a more senior position, or something else? Make sure you have valid reasons for leaving a job and the path you are moving forward.
Top 10 Reasons For Leaving A Job – Which One Fits Your Situation?