Optimizing a website is critical for any business to earn more online visibility. If you have a WordPress site, over 61% of websites have been built on it. Using the best WordPress SEO plugins will give you a leg up on the competition.
A great website with lots of informative content or an eCommerce store with great products, images, and options is an important piece of the puzzle. Both can be essential in making your website authoritative and helping you establish trust with your audience.
Ensuring that people find your website when searching in Google or other search engines is the other key element for online success. Securing a top spot in Google, Bing, Yandex, and other major search engines in 2023 is long and arduous. Making sure your website is properly optimized is a must if you want your audience to be able to find you.
Why do you need SEO plugins for WordPress?
SEO plugins for WordPress perform multiple functions that make it very easy to optimize the on-page SEO of your website. They provide suggestions for improving your content to rank better on search engines.
SEO plugins are useful to write title tags and meta descriptions of posts and pages. A good SEO tool will help score your optimization and content so you can make adjustments to perform better in SERPs.
It is easy to do local SEO and optimize blog posts and product descriptions with the help of WordPress SEO plugins. The best WordPress SEO plugins come with a dashboard to make it easy to manage the overall SEO of your website.
You can also perform keyword research, check internal linking, check for broken links, and find backlinks for your website that can improve your domain and page authority.
The job of an SEO plugin is to make your life easier. Technically, you don't need an SEO plugin to do SEO for your website. If you know the SEO ranking factors and manually ensure that your website is optimized, you can manage without an SEO plugin.
Even if you can manage without an SEO plugin, it doesn't mean you should. Most SEO plugins provide basic SEO features for free, saving you a lot of time for no money.
What are the best plugins for SEO?
Here are the rankings for the best SEO plugins for WordPress websites based on the use case. Keep in mind that all the plugins profiled are strong performers and will meet the needs of most websites.
Best SEO Plugin for Blogging – Rank Math
Though many bloggers would opt for Yoast SEO, we think Rank Math outperforms Yoast when it comes to SEO for blogs. You get real-time insights, content optimization scores, and suggestions to optimize meta titles, descriptions, and images for your blog posts.
Best SEO Plugin for E-commerce Stores – All In One SEO
Features like deep Woocommerce integration, rich-snippet integration, and checklists to improve the SERPs ranking of your products and web pages make All In One SEO (AIOSEO) the best SEO plugin to choose for eCommerce Sites.
Best SEO Plugin on a Budget – Rank Math
If you are looking for a high-performing plugin for SEO that is also pocket-friendly, Rank Math is your answer. For the price of $59/year, you get plenty of features and even more controls for accomplishing SEO best practice setup for your website.
Most Comprehensive SEO Plugin – Tie
This was too close to call. Yoast, Rank Math, and AIOSEO all excel at supporting a website and arrive with key features that provide an added SEO advantage when optimizing and abiding by SEO best practices.
Most Easy-to-Use SEO Plugin – All In One SEO
Even though AIOSEO offers many robust SEO features to users, we have to say it is still the easiest one to use for absolute beginners. They have a setup wizard that makes the configuration process really simple. All you need to do is to answer some basic questions, and you are all set.
The 10 Best WordPress SEO Plugins of 2023
There are many WordPress SEO plugins to choose from. We picked WordPress's top 10 SEO plugins that have robust features, are easy to install and configure, provide multiple SEO functions, and are reasonably priced.
Scale: 1 to 5, lowest to highest, top score
= 25
Rank Math is the fastest-growing SEO plugin available today. The SEO plugin has gained a reputation for being intuitive and easy to use for on-page SEO optimization.
Optimizing meta titles, meta descriptions, image SEO, meta tags, and other important on-page SEO ranking factors is possible. You can also choose if a link would be a do-follow or no-follow link easily. Rank Math alone can achieve more than what you won't be able to do with multiple WordPress SEO plugins.
The Setup Wizard makes it very easy to install and configure the plugin. You can also import SEO data from other plugins easily. You can create XML sitemaps, get recommendations for internal linking, and optimize your web pages for rich snippets.
This is the WordPress SEO plugin you want to have if you are looking for your blog posts, web pages, or products to dominate the SERPs. Integrating Google Search Console to get authentic data directly from Google is possible.
Rank Math Features
Very intuitive and provides multiple features like meta titles and descriptions optimization for on-page SEO optimization.
Can generate XML site maps, optimize for rich snippets, and create schema markup.
Can monitor 404 errors and get suggestions for internal linking.
Comes with an easy Setup wizard and Google Search Console integration.
24/7 customer support for premium users.
Rank Math Pricing
Rank Math has a free version and 3 paid plans, Agency, Business, and Pro. The Pro plan costs $59/year, while the Business plan costs $199/year. The Agency plan is for managing multiple client sites. With the paid plans, you get more keyword tracking, AI edits for content, a powerful schema generator, and premium support.
With over 3 million professionals trusting All in One as their SEO plugin of choice, it is undoubtedly one of the best WordPress SEO plugins. You can optimize blog posts and eCommerce products.
Image optimization, star ratings, and other features make it very easy to optimize your web pages for rich snippets.
AIOSEO provides users with an actionable checklist that guides them on what to do next. The WordPress plugin prioritizes the checklist so users can focus on the most important tasks first. It is also very easy to configure AIOSEO with the beginner-friendly setup wizard.
AIOSEO is an excellent WordPress SEO plugin if you have an online store. Multiple SEO tools for WooCommerce are already integrated into AIOSEO. You can optimize your product images and descriptions using AIOSEO, which can increase traffic for your eCommerce site.
All-In-One SEO Pack Features
Comes with robust SEO functions
Built-in WooCommerce SEO tools help you to rank your products
Enhanced features make it easier to optimize blog posts, products, and web pages for rich snippets
SEO health check, XML sitemap, schema markup, and other advanced features are included
Easy to configure and maintain because of the priority-based actionable checklist
All-In-One SEO Pack Pricing
Along with the free version, AIOSEO also has 4 paid plans. The lowest plan starts at $49.50/year, while the highest plan costs $299.50/year. With paid plans, you get features like local SEO, video SEO, Google AMP SEO, TruSEO analysis, 404 error tracking, premium support, and many more added benefits.
Yoast SEO is the most popular SEO plugin for WordPress, which is proven by its 27,000+ 5-star reviews. Yoast SEO has been around for a long time, and even with new players entering the space, Yoast is still one of the most reliable SEO plugins.
Yoast has a free version that offers much more than many paid premium plugins. You can generate XML sitemaps, do keyword analysis, check readability scores, see a Google preview for mobile and desktop results, apply schema markup, and more with the free version.
It is easy to install the Yoast SEO plugin on your WordPress site. A new menu appears as soon as you install the plugin inside your WordPress dashboard, enabling you to implement various SEO settings.
The premium Yoast SEO version provides content insights, 24/7 customer support, full access to their academy, previews of post sharing on Facebook and Twitter, automating the publishing process, and integrations with website builder tools like Elementor.
Yoast Features
Very easy to use, comes with a generous free plan with automated suggestions for a focus keyword
Title, meta description, and image optimization for SEO and free readability checker
Has Academy and blogs where you can learn about its plugin and other SEO tips and tricks
Advanced features like schema markup, canonical URLs, XML sitemaps, breadcrumbs, and many more are included
Customer support is available 24/7 for premium users
Yoast Pricing
Yoast SEO has 3 plans, one of which is free to use. The other two plans cost $99/year and $229/year. With the premium plans, it is easy for business owners to take their websites to the next level.
SEOPressor Connect works on a 5 pillar model, which claims to be a complete all-in-one solution for SEO. It gives users scores and a checklist to optimize their content for on-page SEO. It warns when you are overusing any keywords and helps you hit the SEO sweet spot.
It provides schema markup for your website so search engines can recognize your website better. There is also a broken link checker to fix any broken links found on your WordPress website.
With this WordPress plugin, you can generate sitemaps, analyze multiple keywords, optimize canonical links, perform 301 URL redirects, and optimize your website with the latest SEO trends.
SEOPressor Connect has an SEO health monitor that keeps you informed about the SEO health of your WordPress website. You get lifetime updates for free and also get installation support. You can use SEOPressor Connect on multiple domains through a single purchase.
SEOPressor Connect Features
Helps with both keyword research and on-page optimization for ranking in search results
Provides you with a combination of SEO tools in one WordPress plugin
Advanced on-page suggestions enhance the chances of ending up on search engine results pages
Provides LSI keyword suggestions to rank for more terms
Advanced SEO features like sitemaps generation, schema markup, 301 redirects, smart link manager, and SEO health monitor
SEOPressor Connect Pricing
SEOPressor Connect has only one plan, which costs $9/month per site. It comes with extensive features and free lifetime updates.
SEOPress is a very affordable WordPress SEO plugin with a free version. You can optimize the SEO for your meta title, meta descriptions, and images. Premium plans come with video SEO, local SEO, and more.
You can create XML sitemaps, apply breadcrumbs, monitor 404 errors, check for broken links, and perform content analysis. You can also preview your Twitter cards and create dynamic variables for them.
The setup is simple and fast. A unique feature that is available in SEOPress is its multilingual abilities. You can optimize your WordPress websites for up to 24 languages, including the most popular ones like Chinese, English, Hindi, and more.
The paid version is slightly less expensive than other SEO plugins. Yet it performs a range of activities to improve your SEO rankings. SEOPress integrates with Google Analytics and gives you live stats on your WordPress dashboard.
SEOPress Features
Premium version available for only $49/year for unlimited WordPress websites
No advertisements, even in the free version
SEO features like XML sitemap, schema markup, 404 redirects, broken link checker, and much more are included
You can check data from Google Analytics directly on your WordPress dashboard and import the data easily
It comes with WooCommerce integration features to improve the SEO of your online store
SEOPress Pricing
The Pro plan for SEOPress costs $49/year for unlimited sites, which is less expensive than other options available. Another plan, SEO Insights, costs $99/year for a single site. You can also go for the Bundle option, which costs $128/year.
WP Meta SEO is undoubtedly one of the most underrated plugins on this list. This WordPress plugin is installed by over 70,000 professionals on their WordPress websites. It is also a freemium WordPress SEO plugin that is quick and easy to install.
With the free plugin, you get features like XML sitemap generation, 404 error checking, 301 redirections, breadcrumb generation, meta-information management, and even Google Analytics tracking. The free plugin offers some of the best SEO features compared to other options.
With the paid plan, you can auto-index 404 errors, perform local SEO, optimize products for eCommerce stores, and get suggested keywords from Google Search Console. It is possible to generate blog post ideas that might rank higher in search engines using the keyword suggestion feature.
WP Meta SEO Features
The premium plan is only $49/year for unlimited sites, which is very affordable
Provides robust SEO features like 404 auto-indexing, Woocommerce integration, Google Search Console integration, Google Analytics integration, and many more
The bulk editing feature is available for multiple web pages, which minimizes your SEO efforts
Keyword suggestions from Google Search Console are included in the Pro version
WP Meta SEO Pricing
The paid version of WP Meta SEO is similar to other options available and provides support for unlimited websites for $49/year. There is a free version you can test as well.
Some features that make the Premium SEO pack stand out from its competitors are 404 monitoring, SERP tracking, rich snippets optimization, and link building. Essential features like meta titles, images, and description optimization are also included.
Site speed can be monitored using this plugin. You can also generate sitemaps and integrate Google Analytics. You can work on your website's internal linking as the plugin suggests.
You can compress your images with this plugin and optimize your images for SEO. Bulk optimization of posts is also included.
To optimize the speed of your website, you can minify CSS and JS codes. This is a useful feature for WordPress website owners, helping them to enhance the user experience without hiring a professional.
Premium SEO Pack Features
Features like minification of CSS and JS code and image compression help make the website faster
Unique features like redirects, rich snippet optimization, and link building are included
Bulk optimization makes it easy to implement changes en mass, saving valuable time for the user
You don't need to install an additional Google Analytics plugin
Premium SEO Pack Pricing
Three plans are available for the Premium SEO pack, including a Light Version for free. The Regular License costs $44, while the Extended License costs $400. You can transfer the ownership of the Extended License.
Squirrly is one of the most beginner-friendly SEO plugins for WordPress. It reduces your SEO efforts and works differently than other options on this list. Squirrly uses modern algorithms developed by implementing ML on thousands of WordPress sites.
You only need to provide Squirrly with your desired keyword, and it will generate a checklist for you to follow. You'll see green lights turning on in real-time as you accomplish the tasks, showing your progress.
The suggestions are generated by their AI, focusing on achieving maximum results by giving minimum input. Their AI analyzes thousands of websites and finds content gaps for you to take advantage of.
Squirrly SEO Features
Very intuitive writing assistant for optimizing the on-page SEO of your blog posts
Helps you find organic keywords to rank higher in search engine results
Provides you with copyright-free images and performs audits for your blogs
Helps you analyze your competition and show you how to outrank them
Useful for backlink analysis and checking the keyword rankings of your competitor
Squirrly SEO Pricing
Squirrly SEO offers 3 paid plans. The lowest plan starts at $20.99/month (1st month) and includes the plugin's use on up to 7 websites. The highest plan costs $75.99/month, and you can use the plugin on 50 websites. Squirrly's pricing doesn't make the plugin appealing unless you have multiple sites.
With Slim SEO, you can create sitemaps, optimize meta tags, create redirects, schema markup, and breadcrumbs. The plugin is only 40KB making it very lightweight and has less of a performance impact for a WordPress website.
The Slim SEO plugin arrives preconfigured. You can set how your content should appear on social media. It is also easy to optimize your images using Slim SEO.
It lacks the on-page SEO sophistication offered by other SEO WordPress plugins, but to make up for that, it allows for custom coding in the header or footer of your website.
Slim SEO Features
It is very lightweight and can be easily installed on your website
It automatically creates site maps, schema markups, and meta tags for you
It comes preconfigured
It is easy to configure the content for sharing on social media
Slim SEO Pricing
Currently, Slim SEO has no paid plans. You can download the free plugin from their official website or add it directly from your WP dashboard.
The SEO Framework is a great choice for WordPress users looking for a lightweight and easy-to-use plugin. The SEO Framework doesn't have the extensive SEO features that most other plugins listed do.
Even with the lack of features, it helps your site speed and on-page SEO optimization. Targeting the right keyword with The SEO Framework's suggestions is easy.
The SEO Framework is easy to install and comes preconfigured, saving you time and effort. You can optimize the meta title and description easily with this plugin.
The SEO Framework optimizes your web pages for sharing on various social media. You can preview how your website is viewed on Twitter, Facebook, Pinterest, and Discord.
Even though the SEO Framework is made with beginners in mind, you can access their API for free. If you are a developer, you can unlock advanced SEO features by making changes to the API.
The SEO Framework Features
It is very easy to install and comes preconfigured
Optimizes the site speed and on-page SEO of a WordPress website
SEO features like redirects, AMP integration, incognito mode, comment caching, and many others are included
Provides synonyms suggestions that help to get more website traffic for the multiple variations of the same keyword
A special extension is available for users who need to do local SEO
The SEO Framework Pricing
The SEO Framework has 4 plans, and one of them is absolutely free. The Pro, Business, and Agency plans start at $7/month, paid annually. The Agency is for the optimization of multiple sites or client sites.
SEO WordPress Plugins – What to look for
There are many SEO WordPress plugins available. Unfortunately, you can only install one SEO plugin for your website. If you install multiple plugins for the SEO needs of your website, none will be able to work properly.
Below is a list of what to look for when selecting an SEO plugin:
Free Features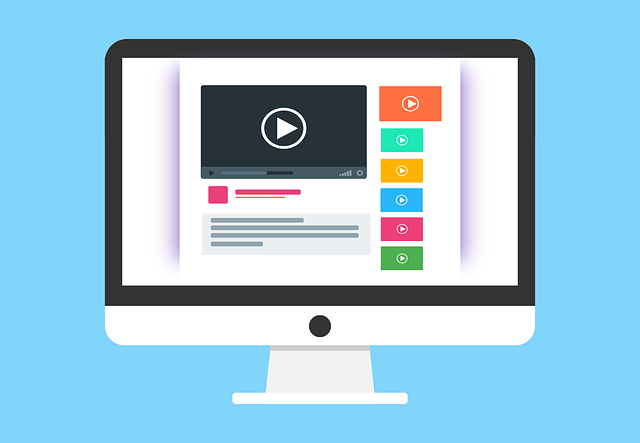 When just starting out, free plugins are typically sought after. While most SEO plugins for WordPress come with a free version, not all of them provide the features you need. Some of the features to seek out in a free SEO plugin are:
Meta title and description optimization
Image optimization for SEO
On-page SEO suggestions
Auto sitemap generation
Creation schema markup
Basic content indexation control settings
A relatively easy setup or a setup wizard
Social media preview and configuration settings
Depending on what you are using your website for, the features can vary. For example, If you are a blogger, you don't need WooCommerce integration.
If you shift to another SEO plugin for your website, make sure you can import the settings from the previous plugin to your new SEO plugin.
Ease of Use
The best SEO plugins are not complicated and should be beginner-friendly. The basics of search engine optimization are enough to cause a beginner to panic.
It is best if the default version of the plugin is preconfigured so you can get started very quickly. The SEO tools included should be easy to navigate and implement.
On-page optimization should be easy, and the plugin should provide a checklist for the user to follow. A meter or scoring system for the SEO metrics helps the user understand how well the content has been optimized.
It is a plus if the plugin has SEO tools that can auto-generate sitemaps to submit to search engines. Features like internal linking suggestions and the ability to generate schema markup also help improve the SEO of your website.
Multi-Purpose
When looking for the best SEO plugin for your website, the ability to meet SEO requirements is top of the list. Since you can install only one plugin for the SEO of your website, it is important to ensure that it can perform all the SEO-related tasks you require.
For your website to appear in search engines, your plugin must have an SEO tool to optimize meta titles, descriptions, tags, and images. It is also ideal if the SEO plugin can be integrated with Google Analytics and Google Search Console to get accurate keyword data.
You need to do keyword research to rank on the top pages of search engines. It is ideal if the plugin comes with an SEO tool that gives keyword suggestions and the search volume of the keywords. However, you can use separate keyword research tools to accomplish this.
Another handy feature an SEO tool should have is the ability to assist in internal linking. Establishing internal links is important to help establish content authority within a website.
Boost Website Performance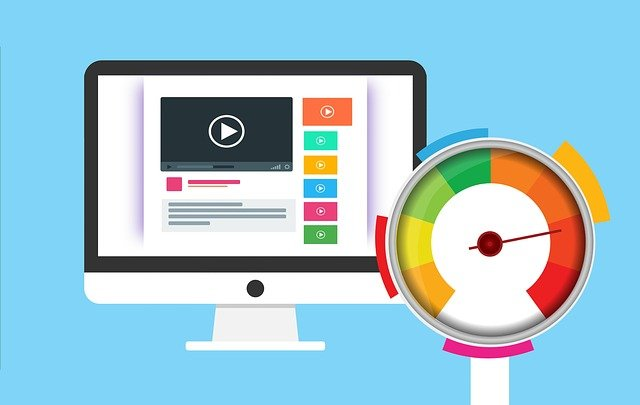 When searching for the best SEO plugin for your website, one quality to look for is performance. To appear in Google search results, your website's speed and user experience play a crucial role.
Search engine bots crawl your website to understand the content. When everything is optimized, your website will appear in search results. Website performance aids in bots crawling your site more often and with greater purpose.
Features like image compression, minification of CSS and JS codes, and code positioning help optimize your website's performance. The best WordPress SEO tools should not hamper the website's efforts.
Bulk Editing
Editing every website page or posting meta titles and descriptions is time-consuming. Some SEO plugins for WordPress come with a bulk editing feature that allows users to make changes faster and more efficiently.
When you have a growing website, you need to make changes often. You also need to add new content to your website. To make the optimization of this possible, a bulk editing feature is a must.
You need to change your SEO page by page without a bulk editing feature. This is time-consuming and can increase the chances of making mistakes when optimizing.
Price
When choosing an SEO tool for your website, you should compare the pricing with other options. Just the price tag alone should not be the deciding factor. Compare the price with the features you are getting and the features you need.
Your choice of SEO plugin will somewhat depend on what the business can afford. While some plugins might look costly at first glance, a more detailed analysis can reveal features that could save you money in the long run. Only choose an SEO tool after factoring in all the features you get.
How to Install and Configure an SEO WordPress Plugin
A powerful SEO tool won't do much for you if it is not properly configured. Below are the steps you need to take to properly install and configure a plugin for optimizing your website.
Installing a WordPress plugin
You need to uninstall any existing WordPress SEO plugin, as you know that you can't have multiple SEO plugins on your WP website. To install a WP plugin, you need to go to your WP dashboard > Plugins > Add New.
In the search bar, type the plugin's name, and it will appear before you. Then click the "Install" button. You will need to click on the "Activate button" to activate the plugin when it is installed.
Configuring the SEO plugin
Once you have installed and activated the plugin, you'll need to configure it. Configuration starts in the general settings of the plugin. When the plugin is installed, a new menu will appear in the left column admin of the WP dashboard.
Click on that menu and click on "settings" within the dropdown. Once in the settings, you will see all the options available, and you can select the options you want on and turn off those you aren't going to use. Each plugin will be slightly different and have different settings, panels, and options. Some common features that we suggest you keep turned on if available are:
On-page SEO analysis
Sitemaps generator
Schema markup
Keywords suggestions
Internal linking suggestions
Social open graph protocols
Google Search Console configuration
Adjusting search appearance
After completing the basic configuration, the next step is connecting to external systems. Most SEO plugins like Yoast SEO have the ability to connect your website directly with Google Search Console.
The next step within the setup is to adjust the metadata appearance of your web pages. This feature gives you control over how your website appears in search engine results.
The last thing you can do to conclude the initial configuration of your plugin is to check the SEO tools available within the plugin. You can cut down your SEO efforts by using these tools effectively.
Most plugins come with a setup wizard that will guide you through the basic configuration for optimizing the SEO of your website. However, it is better if you get to know the layout of the plugin menu by configuring the plugin yourself. You can tweak the settings of your plugin according to your own requirements.
Tips to Get The Best Out of Your SEO Plugin
One of the best tools for your website to appear in Google search results is your SEO plugin. To make the best use of your plugin, follow these tips.
Integrate with Google Tools
The best thing to do is to integrate Google tools like Google Analytics and Google Search console into the plugin. This way, you can leverage powerful tools to aid in empowering your SEO.
The integrations you can leverage will help you better understand your audience and user engagement and help determine the content that performs better and needs improvement.
Check Your Website For Duplicate Content
If your website has multiple URLs that point to the same content, then they might be considered duplicate content in the eyes of search engines. The search engine will likely deem one of the URLs as the original version and mark the others as duplicate content.
To solve this problem, you can use an SEO plugin for WordPress to find and resolve duplicate content on your website. Then you can use the plugin to mark the page you prefer with a canonical tag, indicating to the search engines that it's the original content source.
Create and Submit XML Sitemaps
XML sitemaps are important for communicating your content and indexation requirements to search engine bots. You want to ensure that the crawler budget allotted to bots is properly utilized. To ensure that happens, generate XML sitemaps of your content and content types automatically using the plugin.
Use Schema Markup to Structure Your Data
Search engines like Google understand the content of your website best when it is well structured. SEO plugins come with a feature that enables you to structure the data of aspects of your content in a way that Google better understands.
Some SEO plugins also have a rich snippet optimization feature that allows you to structure blog posts, recipes, products, and other content types.
Optimize Images and Videos
Image optimization is still overlooked even by SEO experts. You can generate more traffic to your website by optimizing the images with alt tags and image descriptions. Plugins like Yoast SEO remind you to include alt tags or image descriptions.
Videos are one of the most important content types for improving the visibility of a website within search results. With the right plugin, you can optimize video SEO to generate more traffic to your website.
Best SEO Plugins Wrap-Up
Choosing the right SEO plugin can help your website content earn better organic positions in search result pages. Even though a premium SEO plugin costs more, it is an investment you should consider if you value earning organic traffic.
The SEO plugin you select for your website must provide incredible value in terms of capabilities, insight, and extras essential for SEO success.
Best WordPress SEO Plugins for 2023 – Ranked & Reviewed