If you no longer want or need an email account with a particular provider, you'll want to delete it. Gmail is one of those many providers. Google's Gmail is one of the most popular email service providers available, and the security and spam protection is second to none, but sometimes you gotta go. This article will show you how to delete a Gmail account if you no longer want or need it.
Out of all the top email clients worldwide, Google's Gmail ranked 2nd overall in 2022. Next to Apple's email service, Google's Gmail is a popular choice for convenience and reliability. Like most people, you have probably had at least one Gmail account. You have most likely used it for work, personal correspondence, or both.
What happens if you decide you no longer want to use Gmail? Sometimes, users need to know how to delete a Gmail account for various reasons. The steps below outline how to delete a Gmail account. We'll also offer alternative options if you need more time to say goodbye to Gmail completely.
How to Save the Information From Your Gmail Account
Before outlining how to delete a Gmail account, it's essential to make sure you first know how to download or save your info. You should do this before deleting the account to avoid losing all the content.
You can export documents, photos, your Google calendar, emails, and YouTube videos. To download or save your data from Gmail, go to Google Takeout's webpage, and you'll see all of Google's other services that have your information. Each service is already checked, but if you only want some, you can deselect whichever service you don't need.
Then, click "Next" and select how you would like to receive the data (e.g., email, Dropbox, or Google Drive). In addition, you can adjust the frequency of downloads, let's say if you need to export your data for safekeeping, from "only once" to "every two months for a year."
Next, choose your file type and file size. Once completed, click Create Export, and the download will begin. The process could take a few minutes to a few days to compile everything. Afterward, Google will email you the details to locate your data archive.
How to Delete a Gmail Account – Desktop Step-by-Step Guide
There is a difference between deleting your account and removing it; when you delete your Gmail account, it will be gone forever, including all associated data. On the other hand, removing your Gmail account removes it from the device.
Before permanently deleting your account, ask yourself if your data, i.e., emails, contacts, calendar events, etc., are no longer needed.
Remember that the process outlined below is only for deleting a Gmail account. This post doesn't cover how to delete your entire Google account. Gmail is a single Google service amongst many, and each has its process for deletion.
What Happen's to Your Gmail Account
Being transparent about what happens when deleting your Gmail service is essential. When you delete your Gmail, here's what happens:
Google will permanently delete all your emails and mail settings in your email account.
You will no longer be able to use your Gmail address to send or receive emails, but there is a chance you could get it back if you change your mind.
No one else will be able to use your Gmail address. If you close your existing Gmail account, you'll have to create a new account.
Only your Gmail service will be removed. Your entire Google account sans Gmail, and all activity or purchases made on Google Play will remain.
Remember, if your Gmail account is through your employer, school, or other institution, you may need to call your administrator to handle the deletion. If you're sure that you want to go ahead and delete a Gmail account, follow the steps below:
Here's how to delete a Gmail account:
Sign into your Gmail account on a desktop browser of your choice. Make sure you have access to your Google password during this entire process.
2. Once you're logged into your Gmail Account, go to your Google Account and click on Data & Privacy.
3. Scroll down until you see the menu for Data from your apps and services.
4. Under the section for Downloading or Deleting your data, choose to Delete a Google service. You'll have to sign in to move forward. Follow the on-screen instructions at this point.
5. If you forgot to download all your data, you could click on the link on this page to take care of it. Otherwise, click the trash can icon next to Gmail. To verify and confirm the deletion, you'll have to log into an alternate email address that is not a Gmail address.
6. Click Send verification email; Google won't delete your Gmail account until you verify everything on the current email address. The verification email will have a link you'll need to click to confirm and finalize the process.
Deleting Your Gmail Account on a Mobile Device
Deleting your Gmail account on an iOS device is completed much the same way, except you'll need access to the Gmail app. After that, it's relatively simple to delete Gmail on your mobile device. Deleting Gmail on an Android device is similar, but it's best to check support pages if you have difficulty accessing menus from Google.
You can delete Gmail from accessing the phone's Settings for Android users. Next, look for the Google Accounts tab, or it could say Users and Accounts. Then, tap the Gmail account you want removed and click Remove.
Confirm your selection, and the process is complete. You should follow these steps carefully; otherwise, you may not be able to delete your Gmail account permanently on an Android phone.
Can You Recover a Deleted Gmail Account?
The answer is a bit of a gray area. In most cases, yes, you can recover deleted Gmail accounts; however, how long recovery is possible depends on how recently you deleted the account. That said, it's important to remember that if you've permanently deleted your Gmail account by following the steps outlined above, it's supposed to be permanent.
To attempt a recovery, go to the Google Account Recovery page and type in your Gmail address. After doing that, if you get the message "your account doesn't exist," you're out of luck. If you remember your Google account settings, there's a glimmer of hope.
You can try and enter one of your last passwords, and if it works, you'll get a success message and be redirected to your Google Account dashboard. Next, click on the Google apps icon next to your Google Account icon.
Select Gmail from the list of apps and add your phone number for verification. From there, you can verify via phone call or SMS message. All that's left is to enter the verification code; voila, the system should recover and restore your Gmail account.
You'll need to contact Google support if you still have trouble recovering your Gmail account. You can find them online or via the Gmail app. You now should have the information you need to know about how to delete or recover a Gmail account.
Can You Stop Google From Deleting Your Deactivated Account?
Suppose you want Google to keep your inactive account. In that case, you can set up a waiting period through the Inactive Account Manager tool. Go to your Google Dashboard and type "Inactive Account Manager" in the search bar. You can also click on this link: https://myaccount.google.com/inactive
Click on the result, and once the page loads, click on Start. It's easy to set up the waiting period; just set up your phone number and existing email address and decide if you want to delete your account after inactivity. After that, Google will contact you frequently to determine if you still need to adhere to the waiting period.
Why Would Anyone Delete Their Gmail Account?
Sometimes, it is a matter of privacy. Gmail has access to lots of information about how you use the internet. In some cases, users may prefer to delete their Gmail account, then create a new one with different privacy settings. It can also be helpful if you're having trouble with your Gmail account or switching to another email provider.
Deleting the account can help reset how you access and use Gmail. Sometimes users even delete their accounts because their inbox is flooded with spam. Others, especially customers or potential business partners, may view Gmail accounts as unprofessional.
Whatever your reason for deleting your Gmail account, remember it's a big decision; make sure you have downloaded your data and consider how deleting the account might affect any associated services or apps.
Remember, if you don't want to delete your Gmail account, don't worry! You can always set up an Inactive Account Manager to keep the account safe for a specific time.
Deleting a Gmail account is one way to gain more control over how you use Google services. Whether you want to improve how they handle your data or start fresh, deleting a Gmail account is one way.
Other Google Account & Gmail Support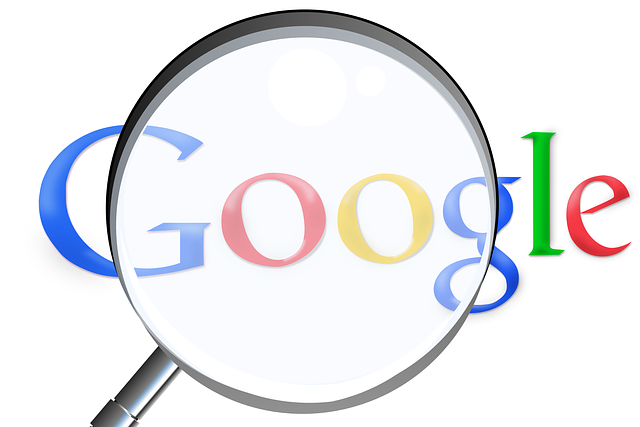 Closing the Account of Someone Who Died
If you need to close the account of a deceased family member, relative, or friend. Google has a support article to help located at: https://support.google.com/accounts/troubleshooter/6357590?hl=en
Securing Account Access
You don't want to get locked out or lose access to your Google or Gmail account. That can take quite an effort to rectify. Here's support information on how to avoid getting locked out of your account: https://support.google.com/accounts/answer/7684753?hl=en&ref_topic=3382254
Managing Multiple Gmail Emails
If you have multiple Gmail accounts or other Google services tied into a Gmail account, you'll want to know how to manage multiple email accounts. Here is the information you'll need: https://support.google.com/accounts/answer/6316959?hl=en&ref_topic=7189121
Establishing a Master Email
Sometimes you have too many emails and want one master email that can sign in to other email providers. If you have an alternate email address you want to use to sign into Gmail, here is the information for setting that up: https://support.google.com/accounts/answer/176347?hl=en&ref_topic=7189121
Related Content:
How to Delete a Gmail Account Wrap-up
If you have decided to delete Gmail, you want to make sure you know what that means from an information standpoint; how to get it, how to preserve it, and how to remove it from an active Google account.
Before you click delete, ensure you don't have any active integrations tied into your Gmail account that its deletion will impact. It's important to remember that a deleted Google account and a deleted Gmail account are separate but intertwined in many ways. Deleting a Gmail might not take out all your Google services, but deleting a Google account will take out Gmail.
How to Delete a Gmail Account